Well if you have made that trip to the Black Hills Classic you have encountered some crowded gas stations, truck stops and any other freedom juice dispenser! You most certainly will have seen ALL sizes, shapes, temperament, fake and original machine and rider! What a show!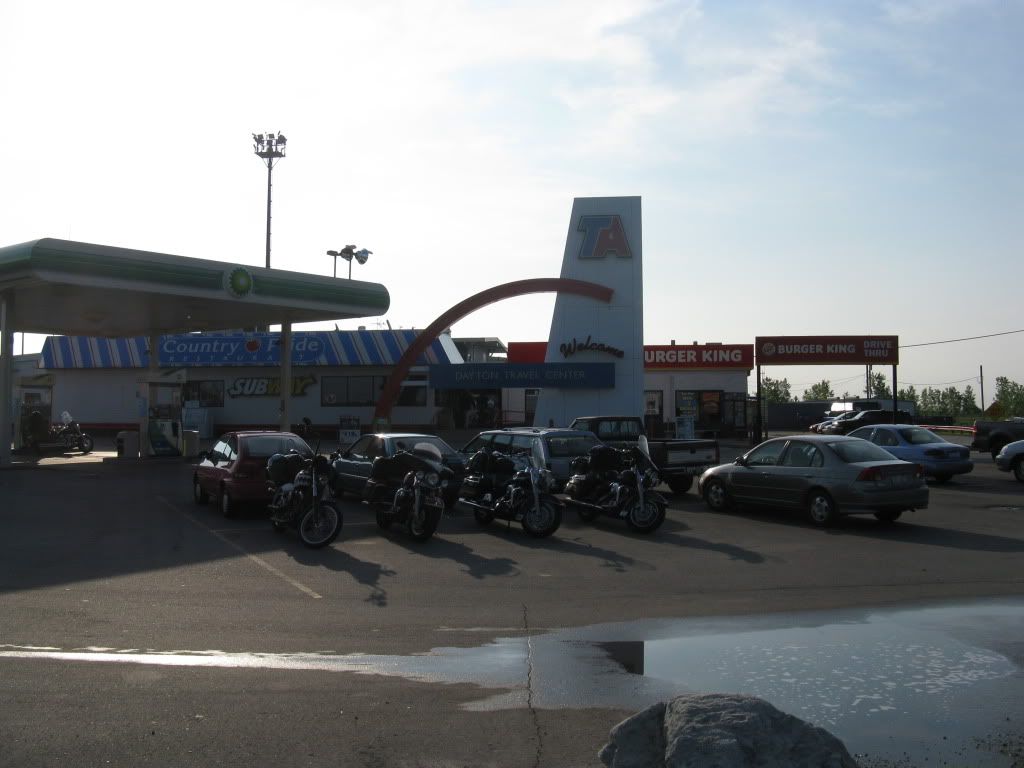 Indiana, Interstate 70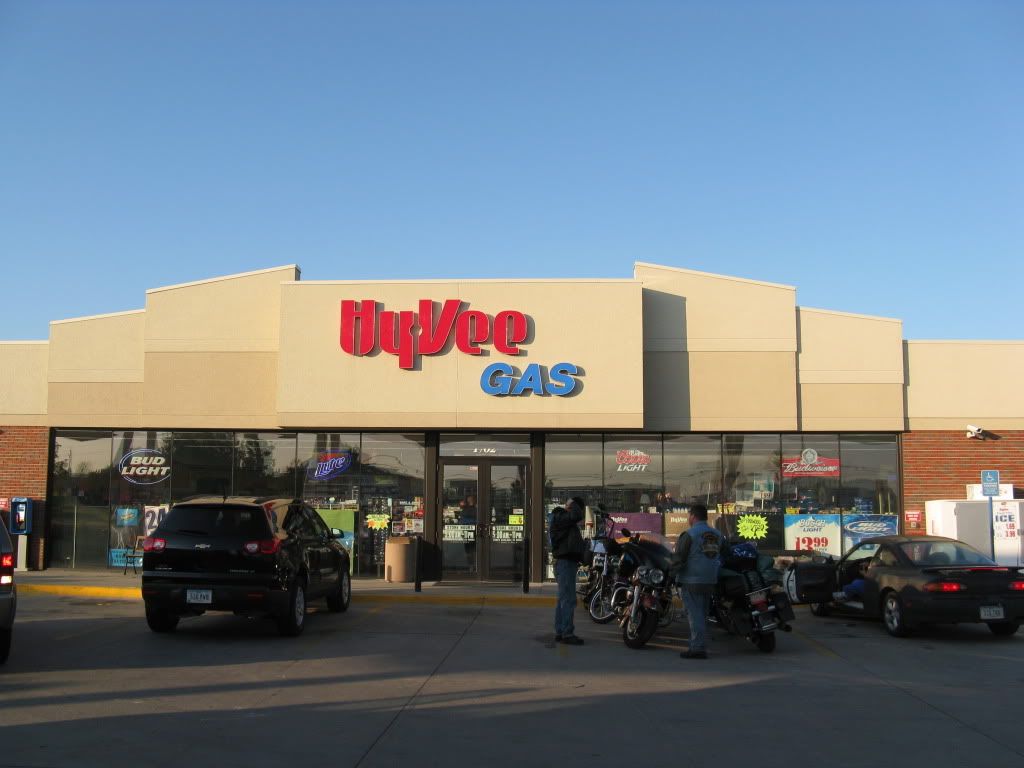 Mt. Pleasant, Iowa
Chamberlin, South Dakota?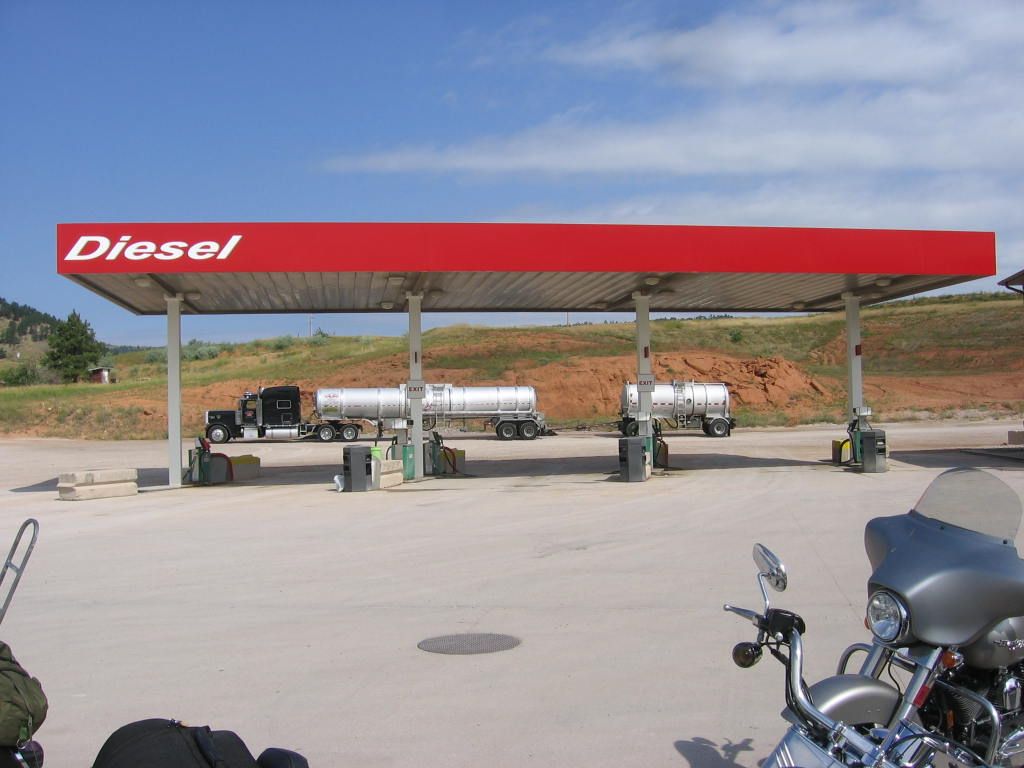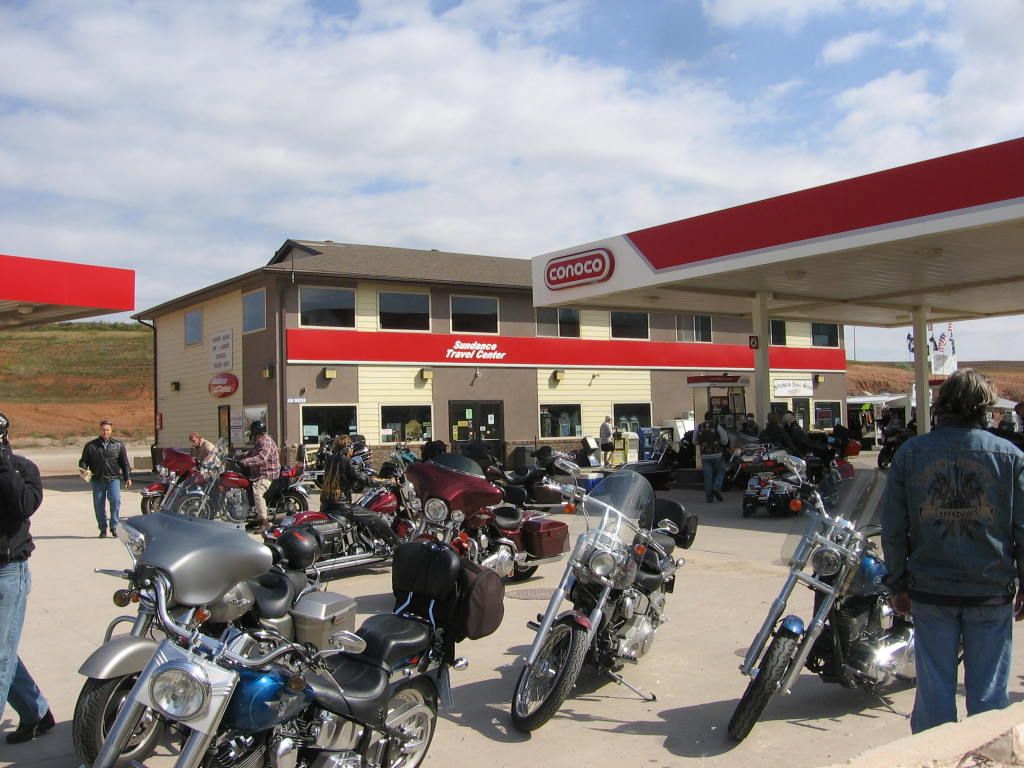 Sundance, Wyoming
Johnson Siding, South Dakota
Despite the mini-traffic jams, you will have opportunities to meet some interesting riders, and to check out their freedom machines; they will be from ALL over the United States and other countries! So, instead of feeling all bummed out about having to wait, I try and appreciate the moment when bikes are the kings of the road for a week or so, of course if I have not had my first morning cup of coffee, I may be a little bent! LOL
Here are some flicks of the empty gas stations that I have encountered heading east away from the Black Hills:
Ottawa, Iowa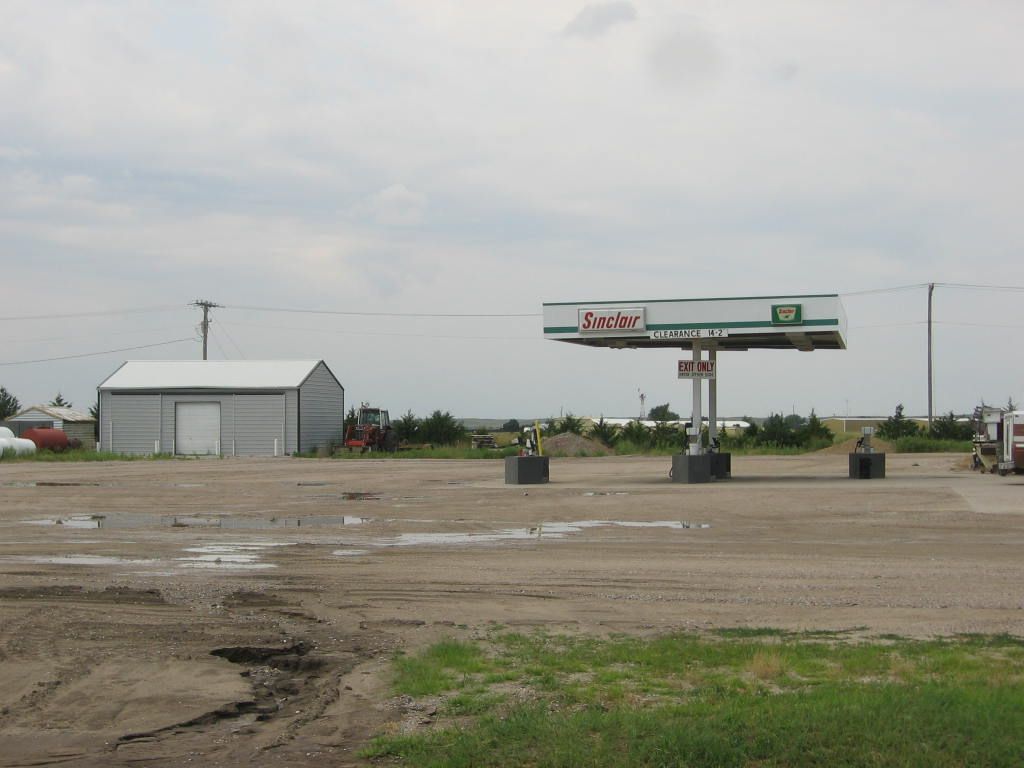 Valentine, Nebraska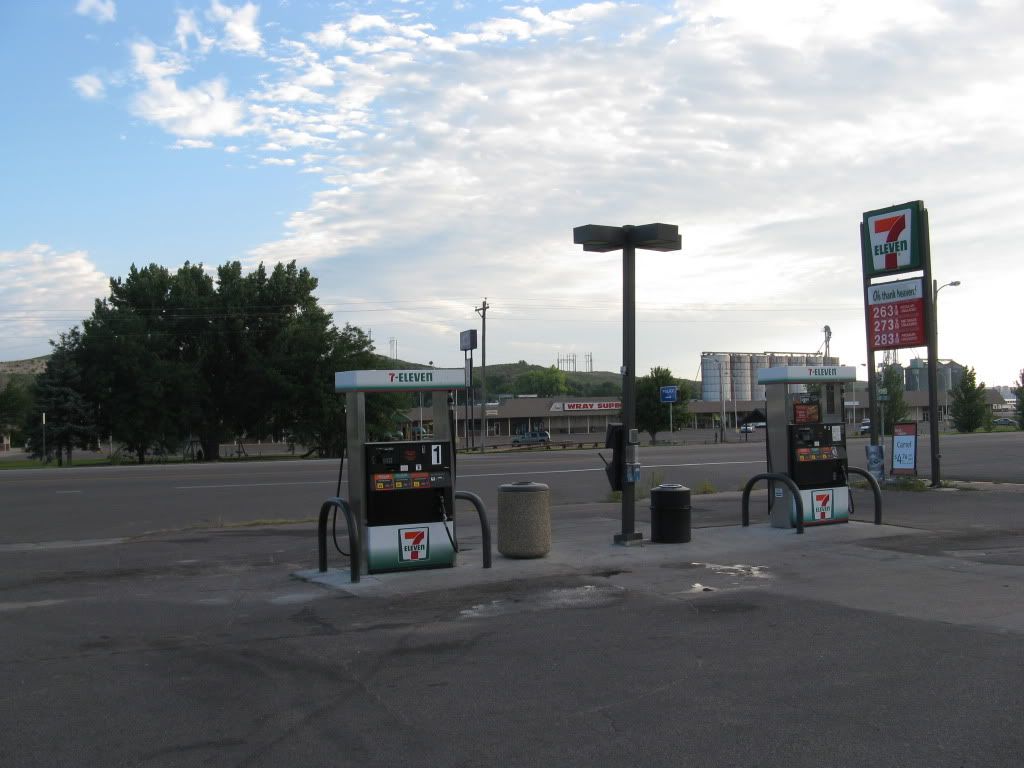 Wray, Colorado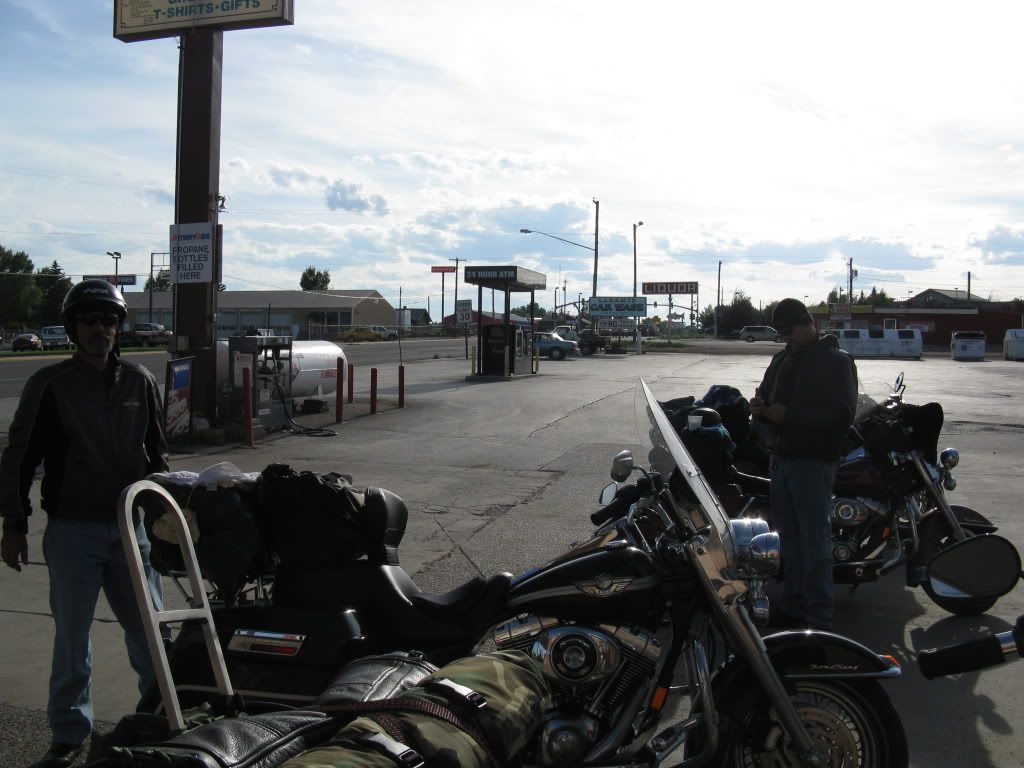 Laramie, Wyoming