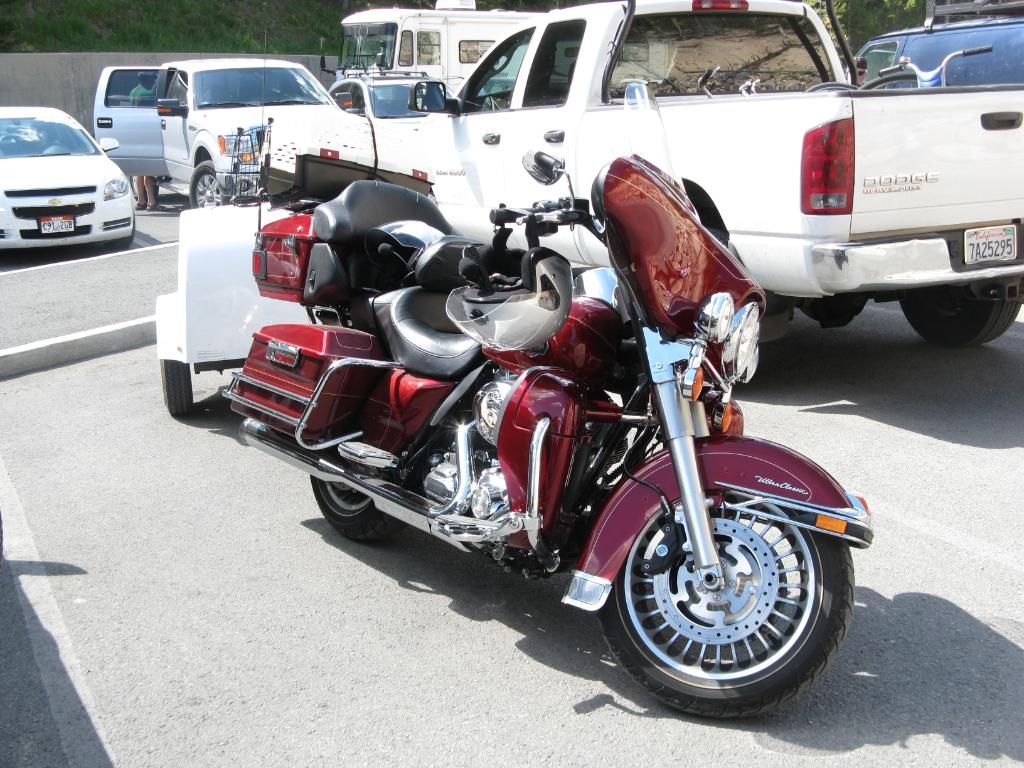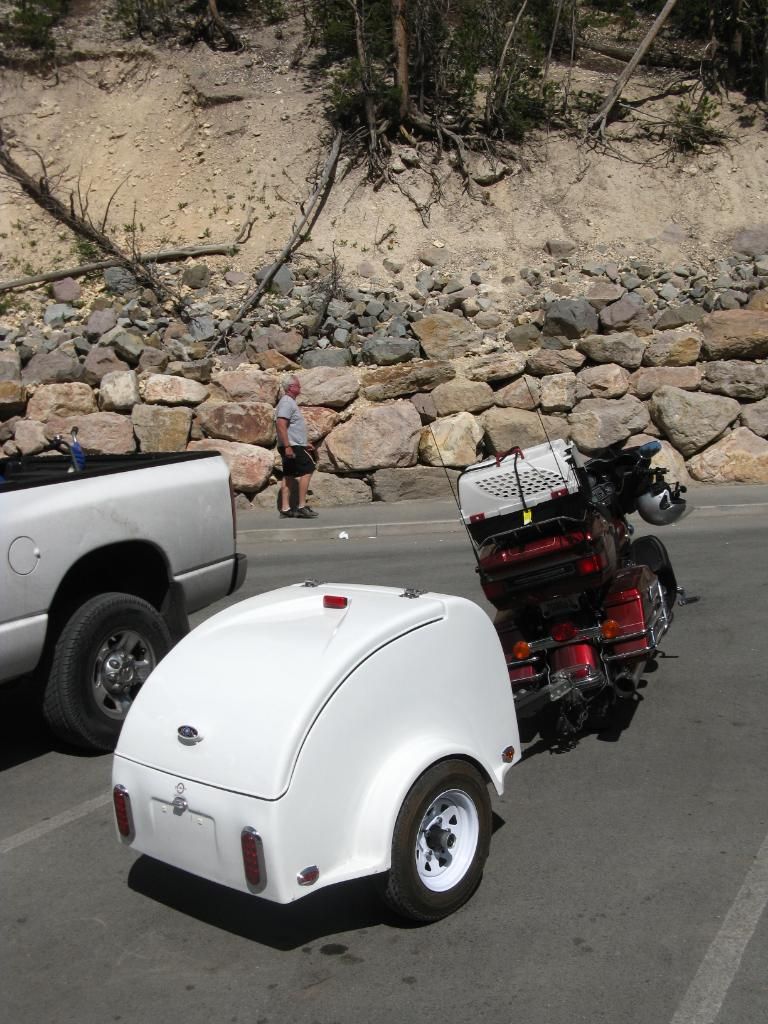 At first glance this mega-freedom machine may not look to unusual, the trailer looks really slick but look a little closer at the object attached to the top of the tour-pack...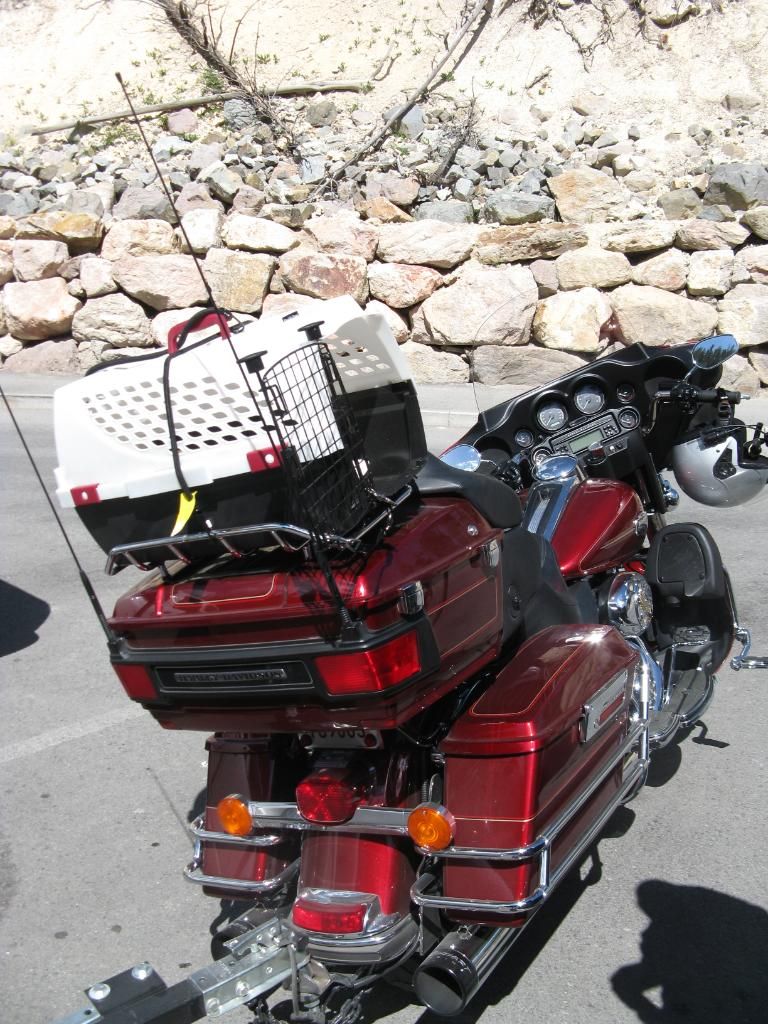 Is that a pet carrier? Closer look please...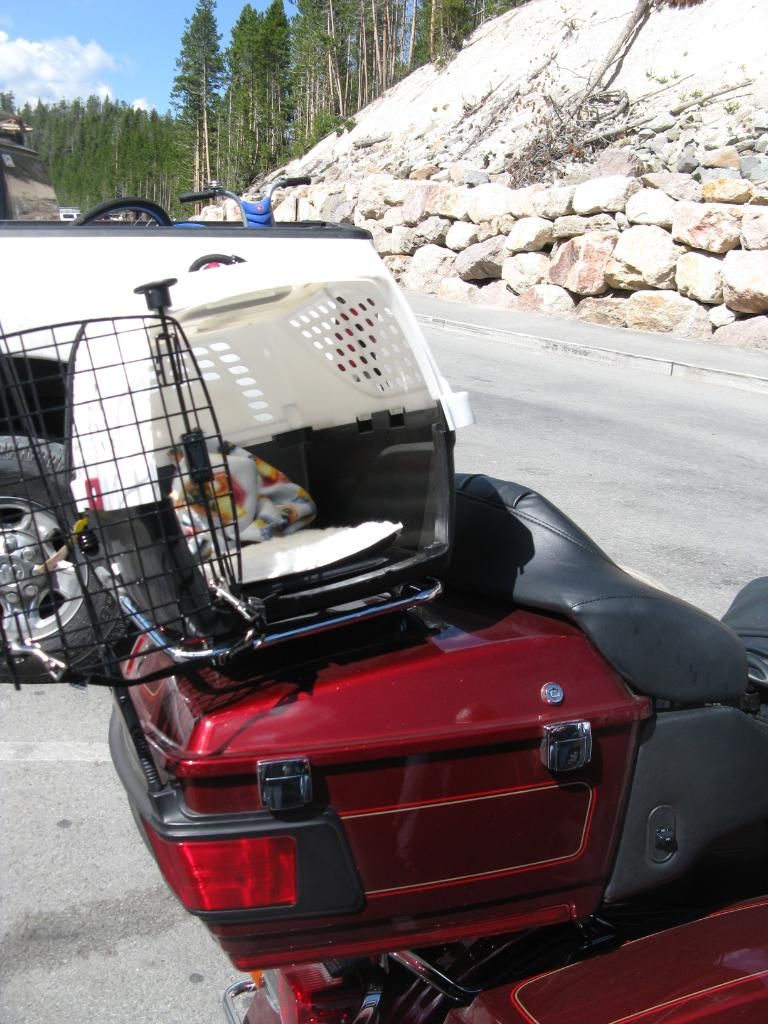 Why yes it is! A little sketchy in my book but what I don't have a picture of is the passenger holding at least one Chihuahua on her lap! So much for low-center-of-gravity! I think that I would not want to be the guy riding that machine, talk about having your hands full...what happens if Cujo freaks out on the passenger? Oh, well! Thank you Dustin for the inspiration!