Wyatt was in charge of dinner for the night. He whipped up some cowboy chili, beans and ground beef. The sky kept us guessing about what would happen; one minute it would be nice and before I could take another scoop of dinner, it would look like a liquid apocalypse! The wind was pretty strong and steady, every once and awhile a few drops of rain would hit our faces. I made my self useful and started cleaning the 100 pound cast iron skillet. Since the atmosphere seemed to be getting worse I made quick business of cleaning. As soon as I was done with cleaning up I did not waste any time making sure my gear was put away or waterproofed. Because the dusk sky was lead gray, darkness arrived a lot sooner; guess this was a fitting way to end the last day of summer! It really did not take Wyatt and I to long to get our gear put away. Darkness was upon our campsite but our fire was blazing and beating back the dark dusk! Wyatt and I picked up our conversation about our plans for the Oklahoma run. And to me sitting around the campfire with a brother is truly grand! A rumble of thunder grabbed out attention, hhmmm, not good! I threw the last of the wood on the fire and Wyatt announced that he was turning in for the night, "Yeah, me to!" I responded. In the distance from the fire to my tent the night sky opened up with a fury of rain! Wow! Just in time! What a day! I laid down face up staring up at my tent wondering how well it would hold up. How was Wyatt's tent holding up? The thunder began to rock the valley and the rain beat my tent. I dozed off for awhile. I could hear the drone of some 4x4 truck groaning and moaning somewhere in the darkness, probably making good use of some muddy field.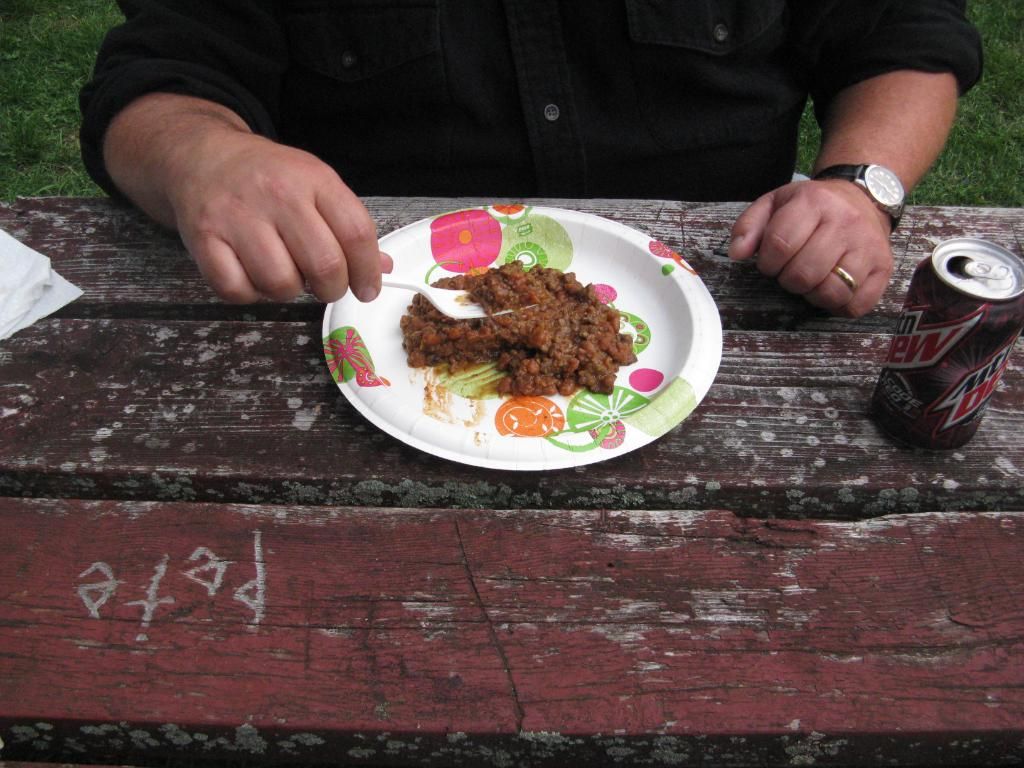 Eventually I fell asleep for good. Wyatt was up before I was as I could hear him packing his gear. I found the floor of my tent wet...I was dry but some how rain snuck in between the ground tarp and tent floor. I got my act together and got all my gear packed up for the ride home. The morning sunshine was looking and feeling good; a noticeable nip of chill was right there with us.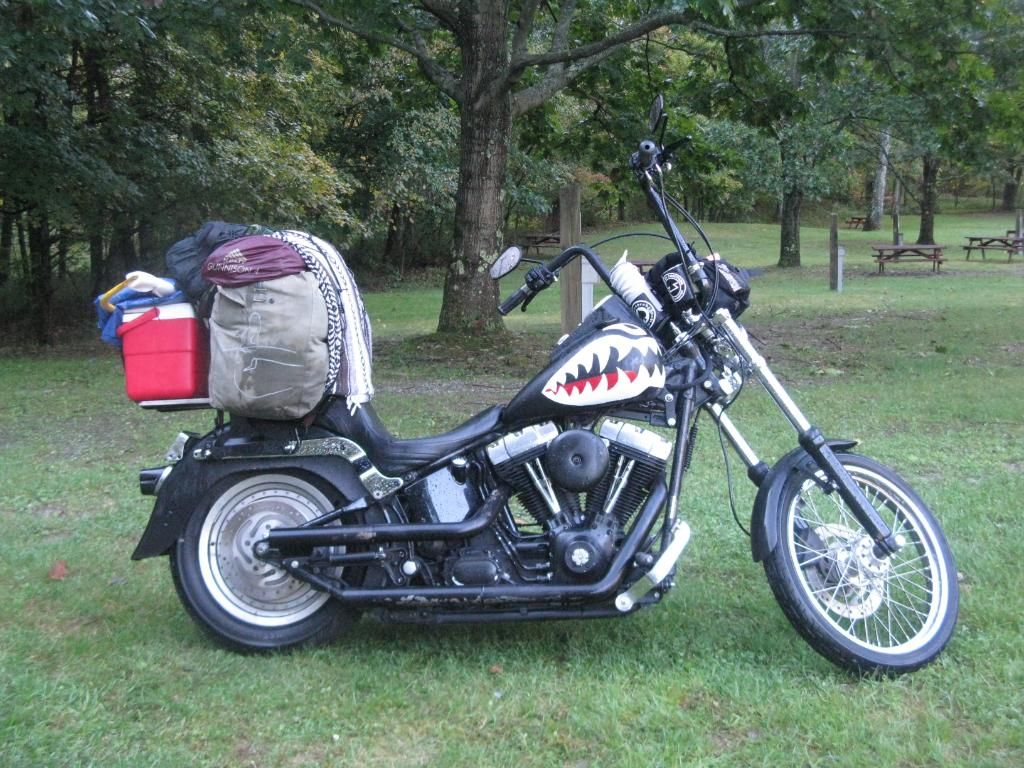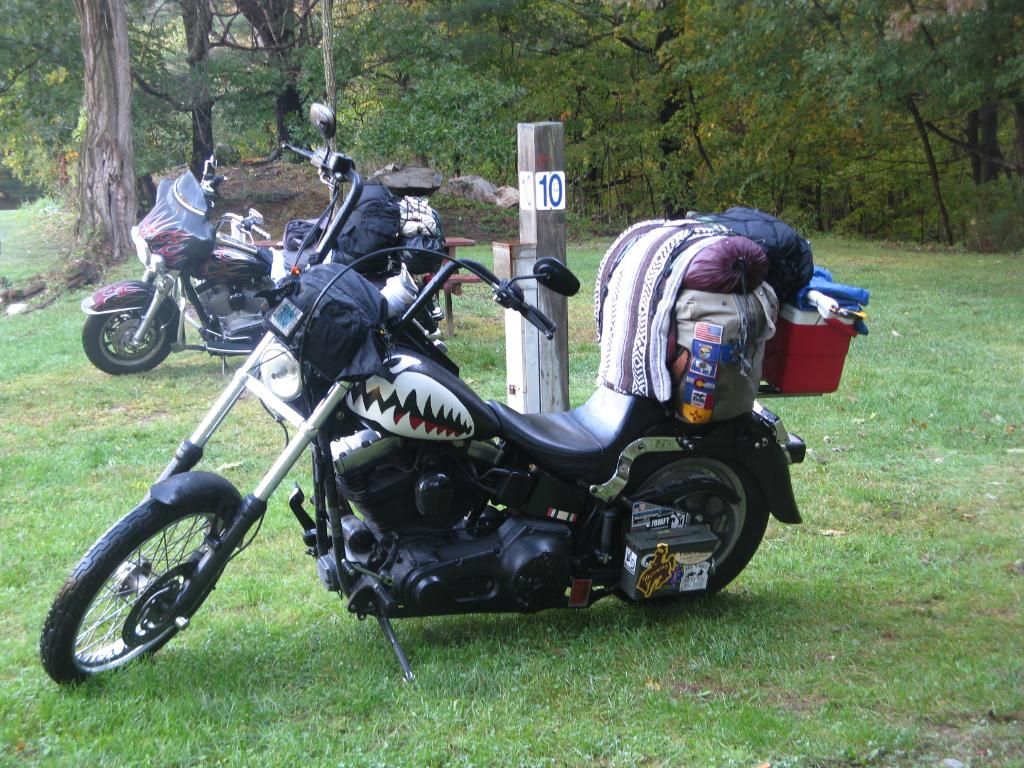 At least I covered my seat up! I didn't feel like making breakfast so it would be eattan on the road! Wyatt and I geared up; "See you later wildman!" Wyatt shouted to me, "Adios!" I hollard back and with that our machines roared to life on the first morning of Autumn.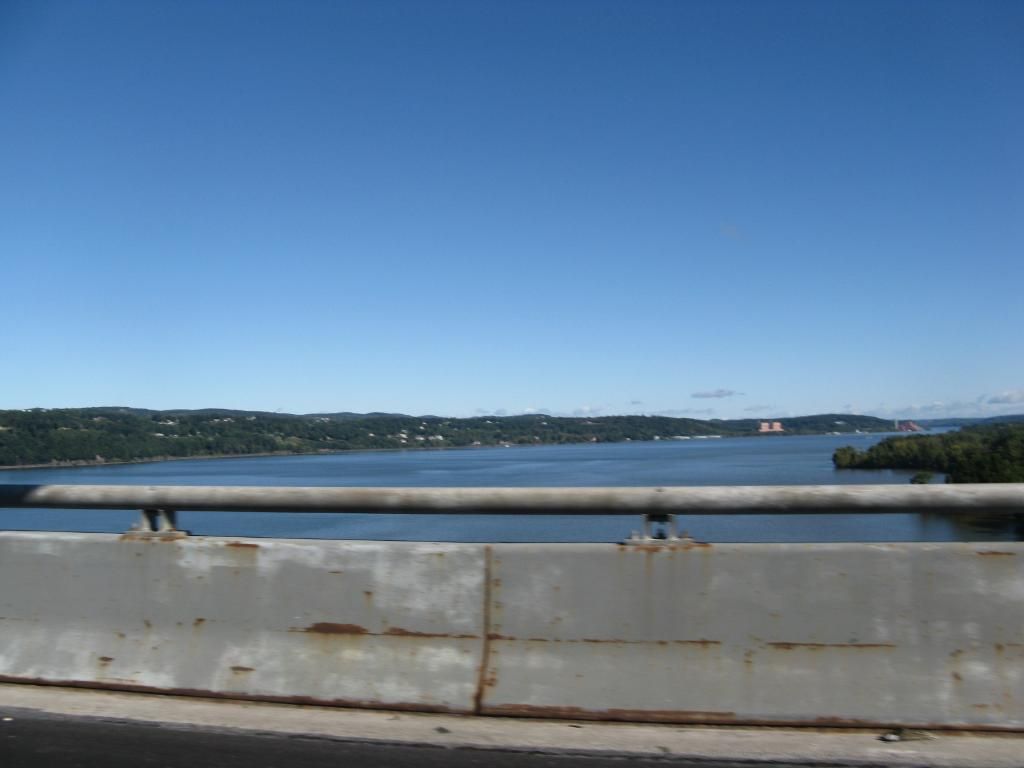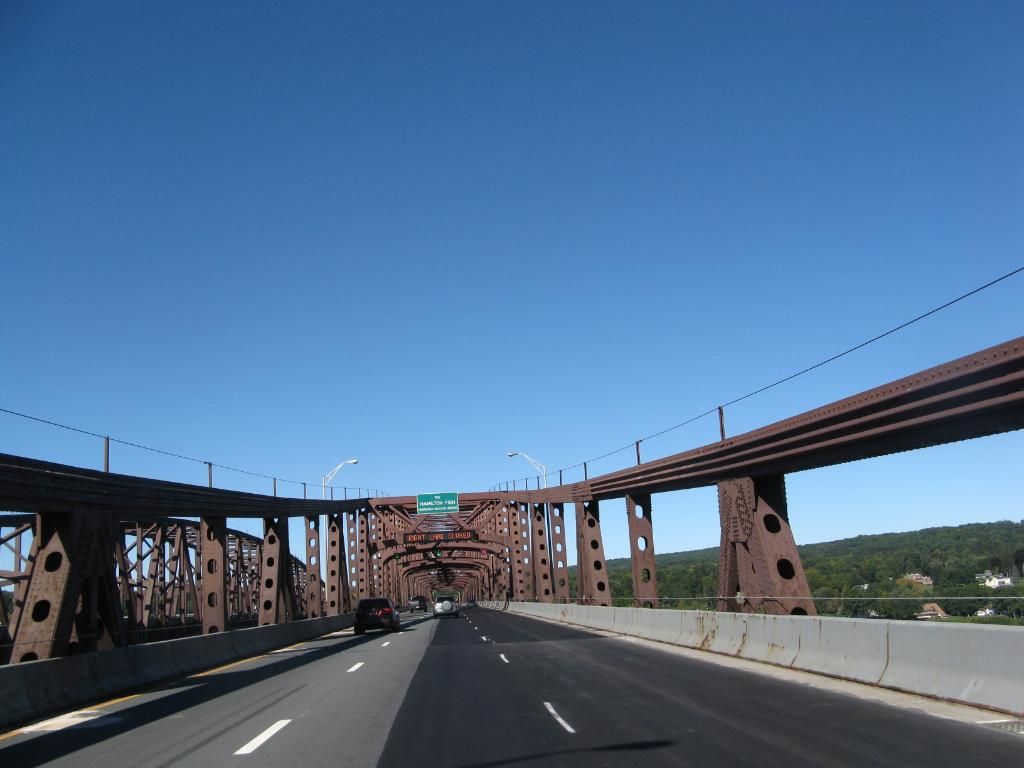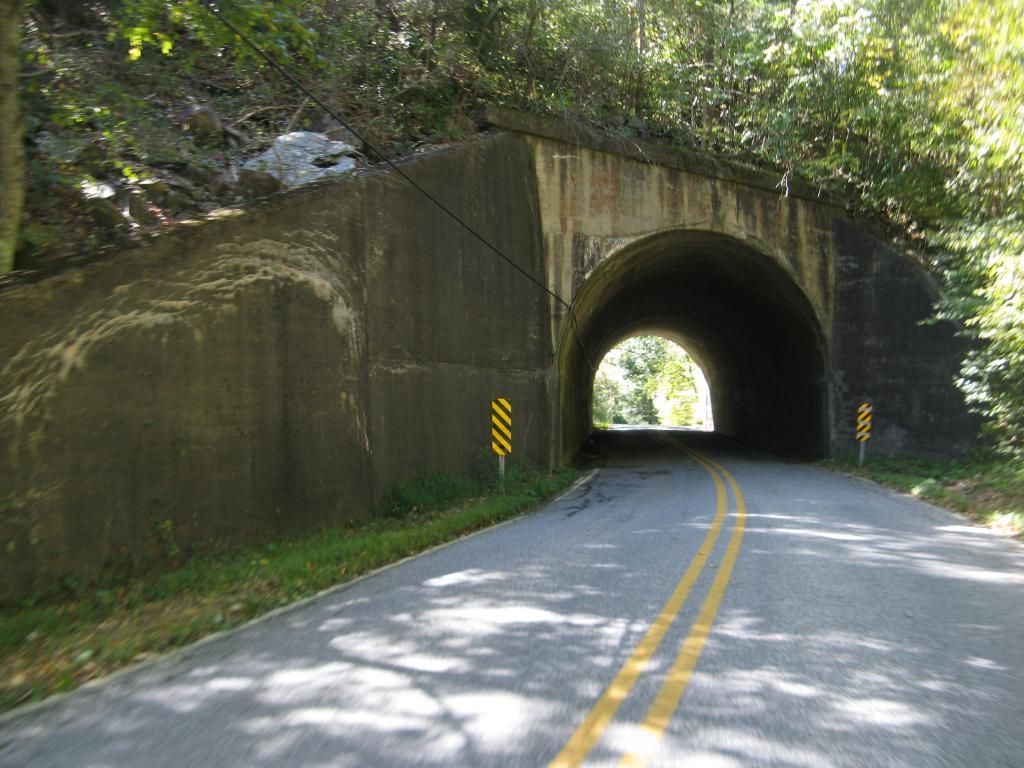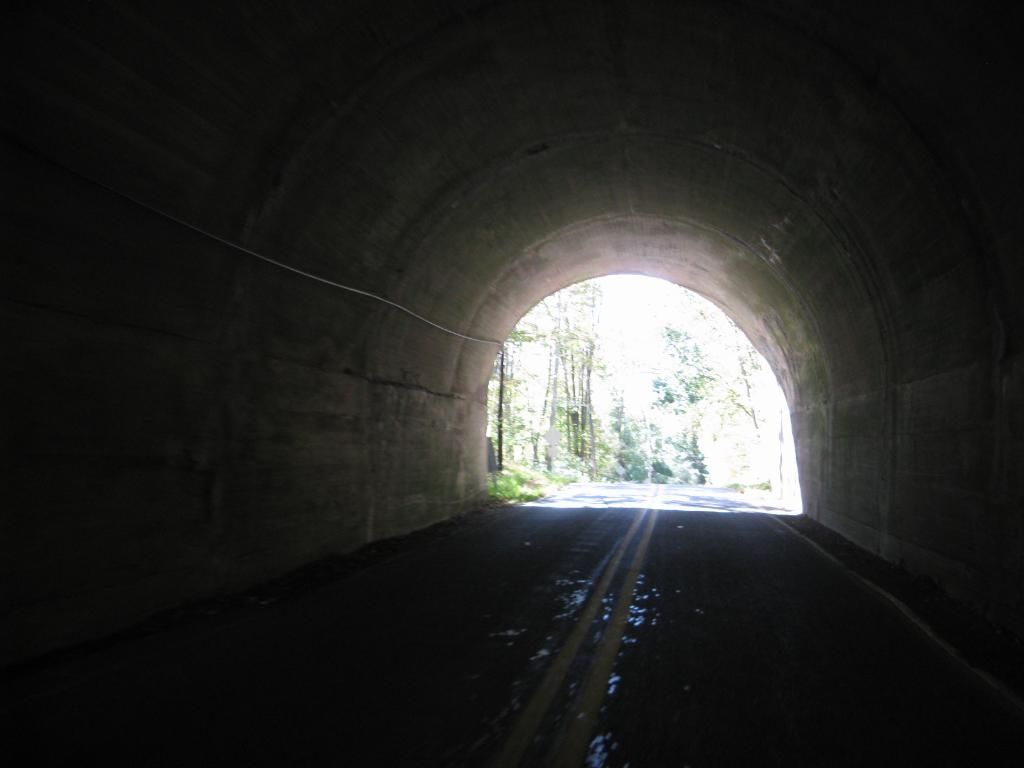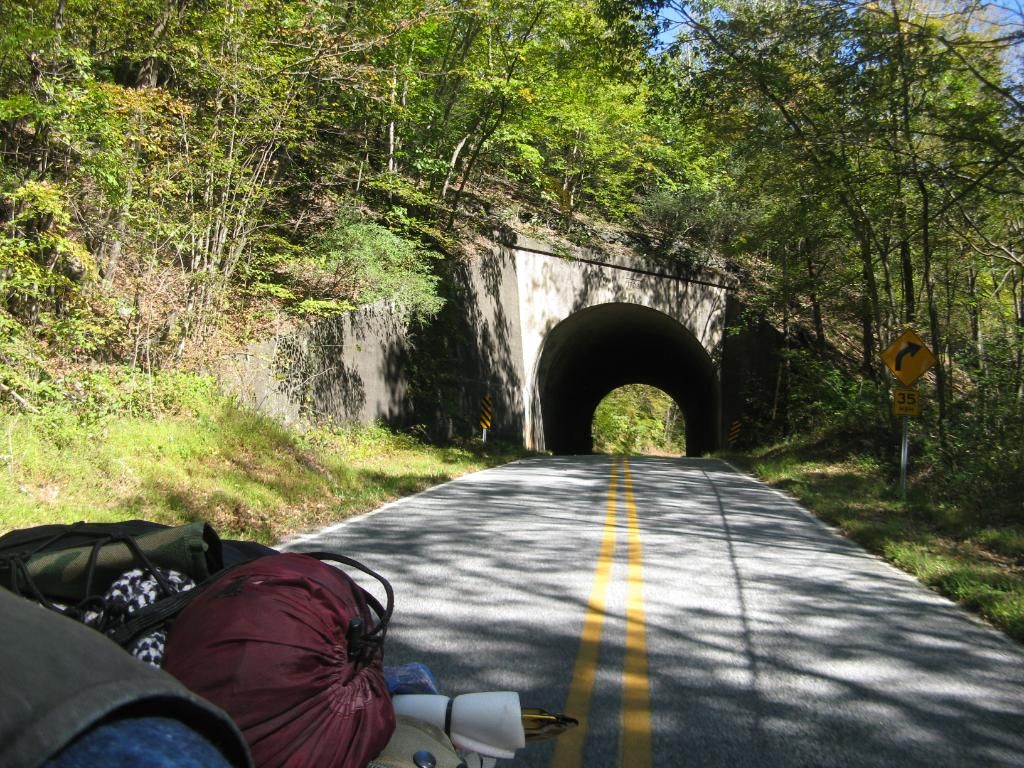 I carefully released my clutch and rolled off of the wet grass and onto the black campground road. Wyatt and I rode out of the campground and onto NY199; he turned left to get onto the Taconic State Parkway and I rode a little further and entered from the right. As I was banking hard right on the entrance ramp I saw a black helmet followed by the rest of the rider, Wyatt! Without trying, we passed each other at about the same time on the same road traveling opposite directions! A pretty cool way to end the trip! I enjoyed the brisk, damp and sunny ride south. Ultimately I found a place to eat just off the TSP. I enjoyed a fresh hot plate of french toast and a couple mug fulls of coffee. I paid up walked back out into the new morning face full of sunshine, called home and rechecked my load. While I was getting Ole Girl ready an old timer slowly made his way up to me in the parking lot. He began to tell me about his 74 he had bought brand new back in 1953; I listened intently as he relived his riding days. He told me about the Indians that he owned and how pilots would buy motorcycles-that made sense! We chatted a little longer and I savored the moment. Was that man a reflection of me forty years into the future? Back out on the TSP I could tell that I was getting closer to Interstate 84; the traffic picked up a little more and the cars were flying by-to bad they are not enjoying the beautiful road! It ws not to many more miles before I exited the TSP and was west bound on Super Slab 84-I only had to ride it for about 16 miles before exiting at Newburgh; there I ws reunited with NY32. NY32 took me to NY94 which in turn became NJ94. Traffic wasn't to bad, the weather was perfect and the scenery consisted of small towns, fields and a smattering of roadside produce stands. Eventually I made it into the Garden State past the Vernon diner and into the countryside. At Newton I picked up county road 519; 519 gave me access to the beautiful Jenny Jump State Park area. Past some old tractors, various Revolutionary War spots and tons of warm blue sunshine. The smell of dying leaves reminded me that today was the first day of Fall. Kind of sad to see summer evaporate but thankful that I could camp, ride and spend some good time with my brother!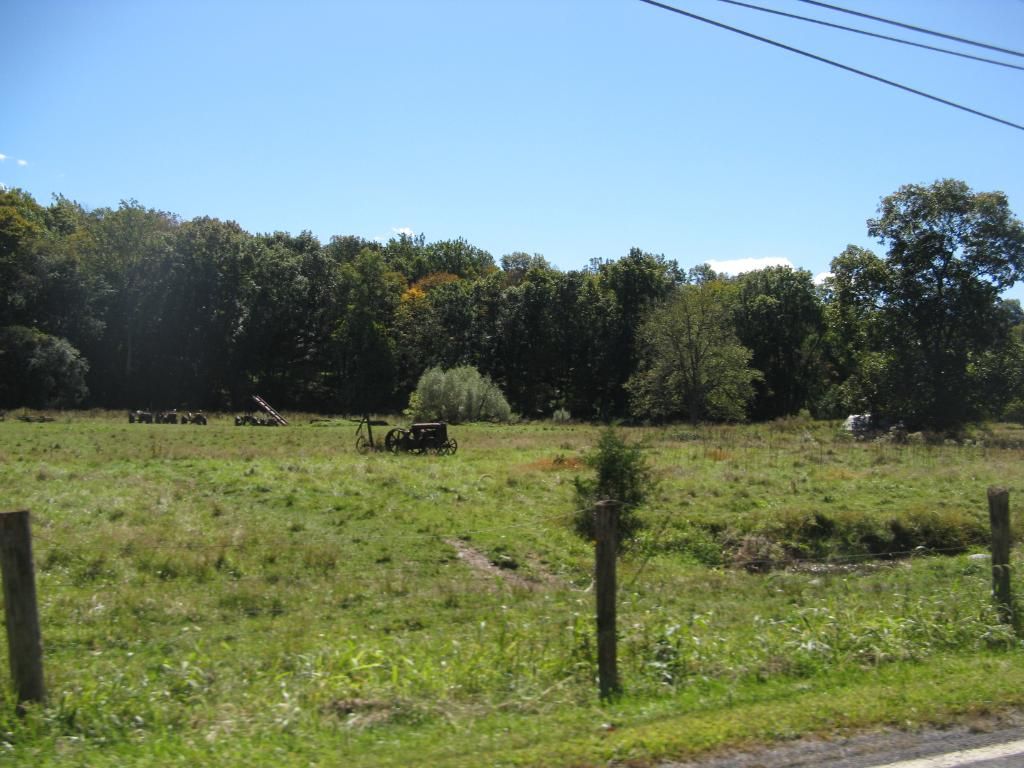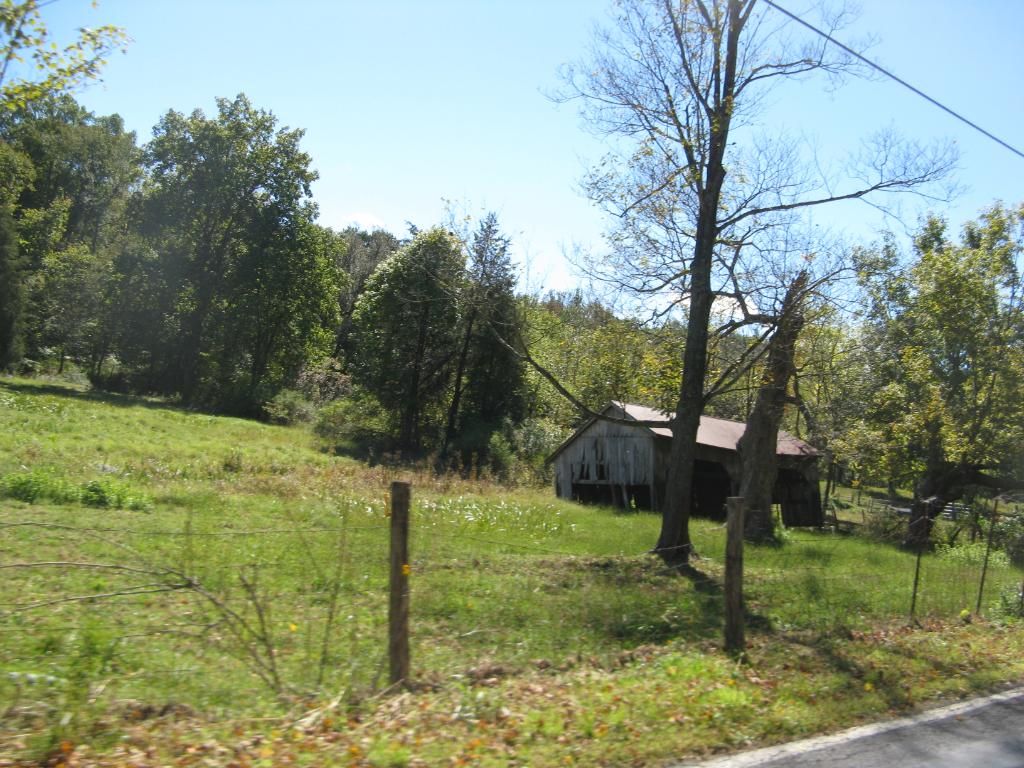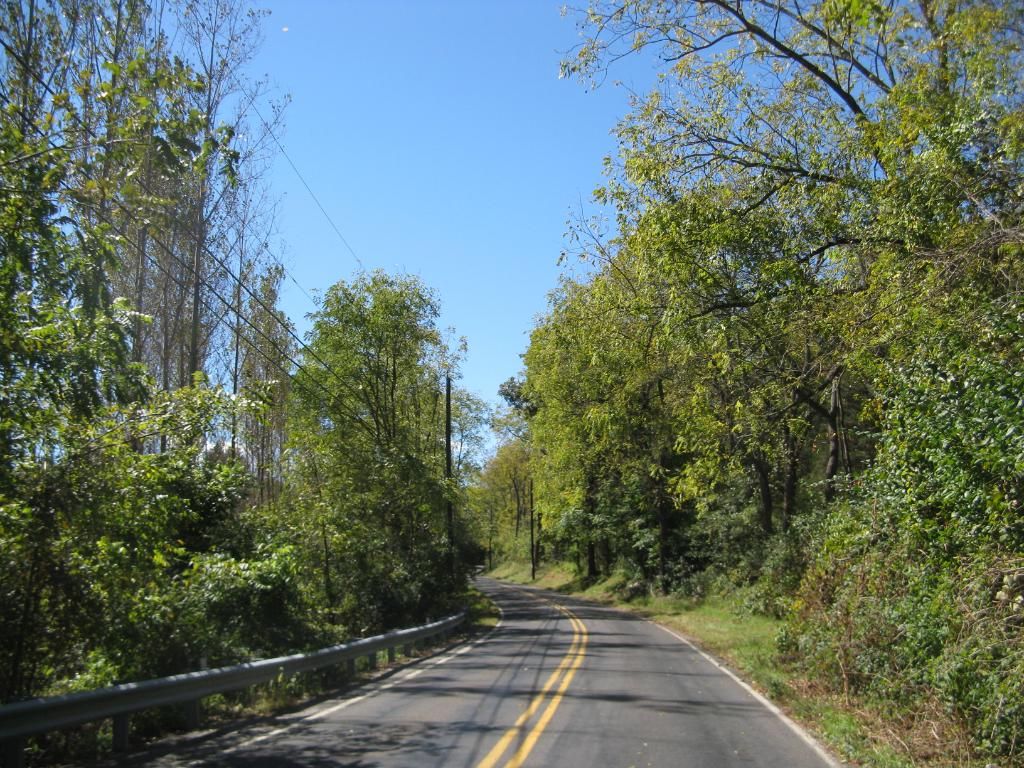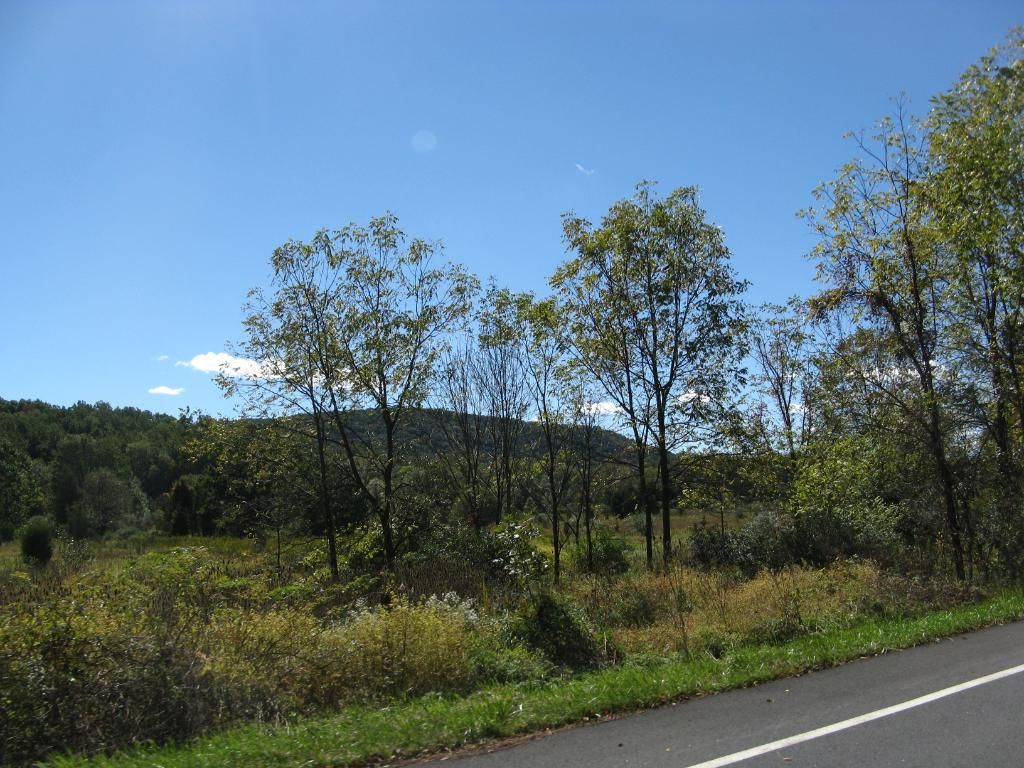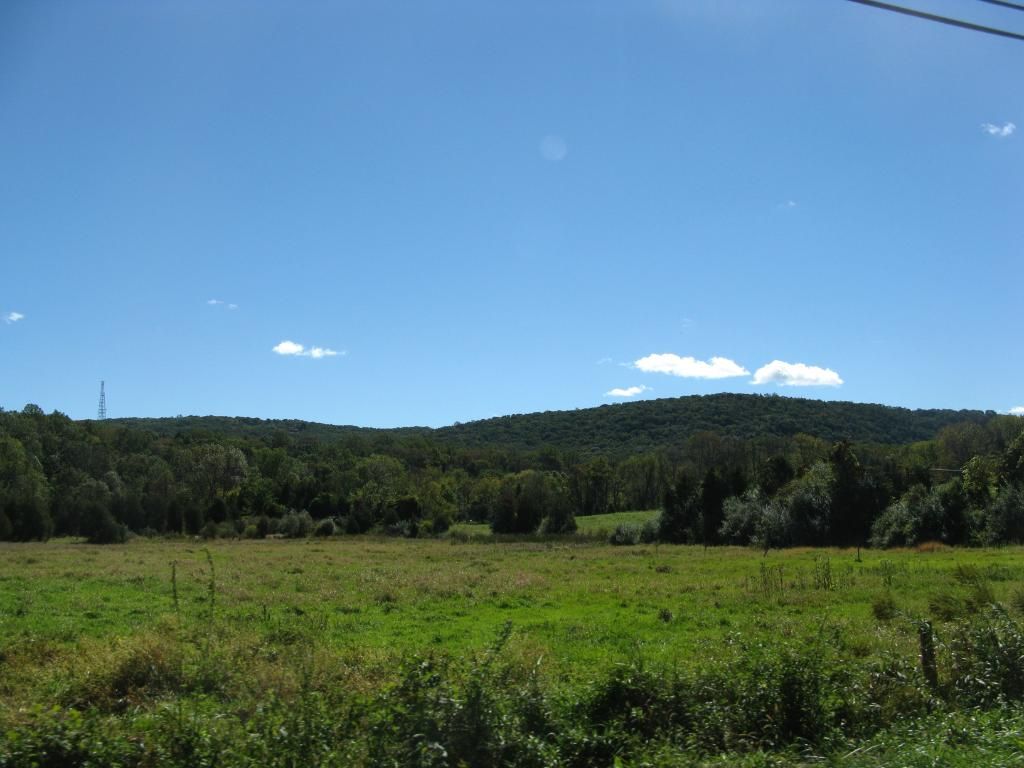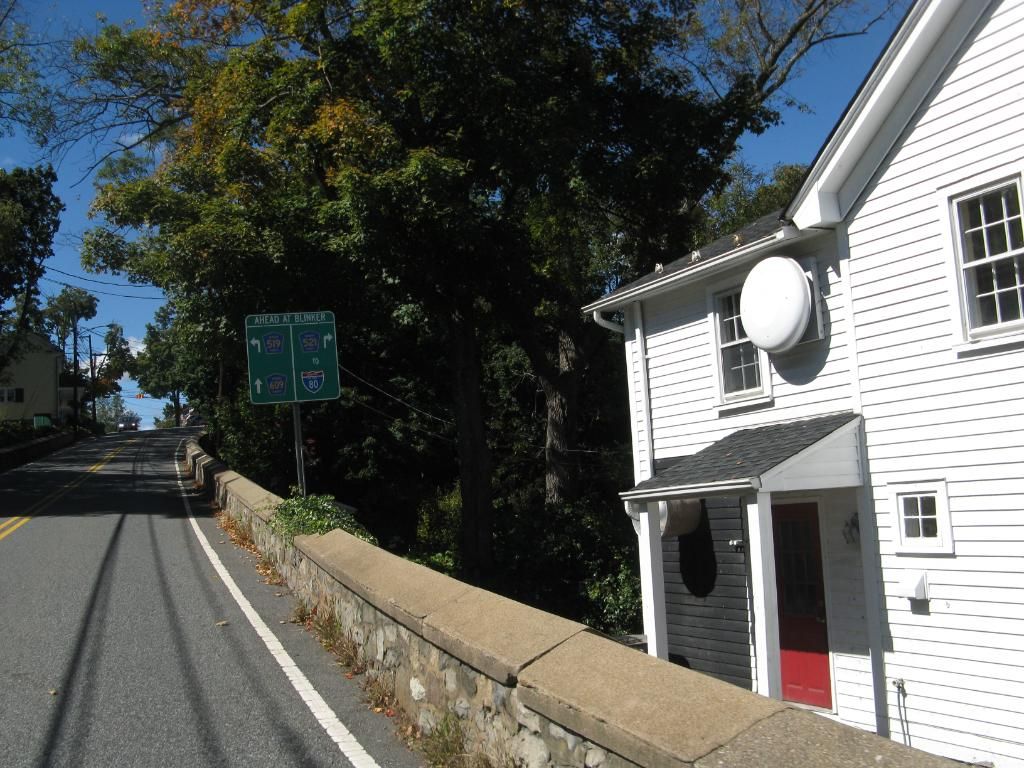 County Road 519 ended outside of Phillipsburg. The ride home on Super Slab 22/78 was uneventful, cloudy, chilly and a little windy!I made a quick stop along the way and enjoyed a hot cup of java and a slice of wet-bottom shoe-fly pie; this was a good way to warm up! Infused with sugar and caffeine, Ole Girl and I kept chugging along knowing that the ranch wasn't to far away. Coming home was good! Having an understanding wife and daughter is priceless! And now, my thoughts turn to motorcycle maintenance and the Oklahoma Is OK Run.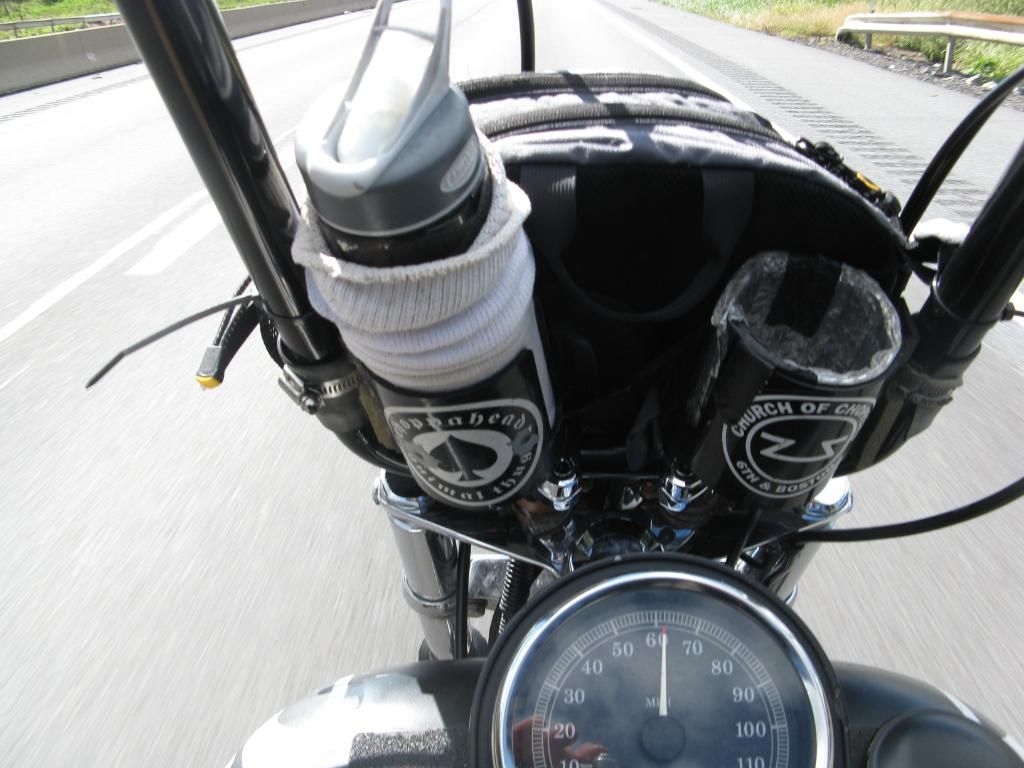 Look closely and you can see some interesting reflections in the sunglasses...