Well, it may have been a year since I bought a Prison Blues yardcoat; I have worn it enough to render a verdict, however, I would like to point out some pro's and con's. First off I primarily use my coat for outdoor work; that work mostly involves hauling wood inside or cutting it up. The secondary use involves wearing it in cooler weather while riding, cooler weather being high 50's low 70's. I ordered a size larger and felt this was a wise choice; the coat isn't too small or too big. The length of the sleeves are perfect for me, not too much or too little; I have apehangers so, sleeve length is very important! There is enough room to add one to two layers, in my case that would consist of a sweatshirt and a field-jacket liner (more on that later). The buttons are easy to manipulate and the cuffs do a good job of keeping air intake to a minimum. The denim is I believe 14.5 ounce, very heavy-duty!
The yardcoat has four outer pockets, they consist of two chest pockets and two much larger 'hand-warmer' pockets at the bottom. The two chest pockets are just a tad to small, however, they are very utilitarian and will easily hold a large cellphone. Another downside is the yard coat does not have any interior pockets; my solution was to use an old jean pocket.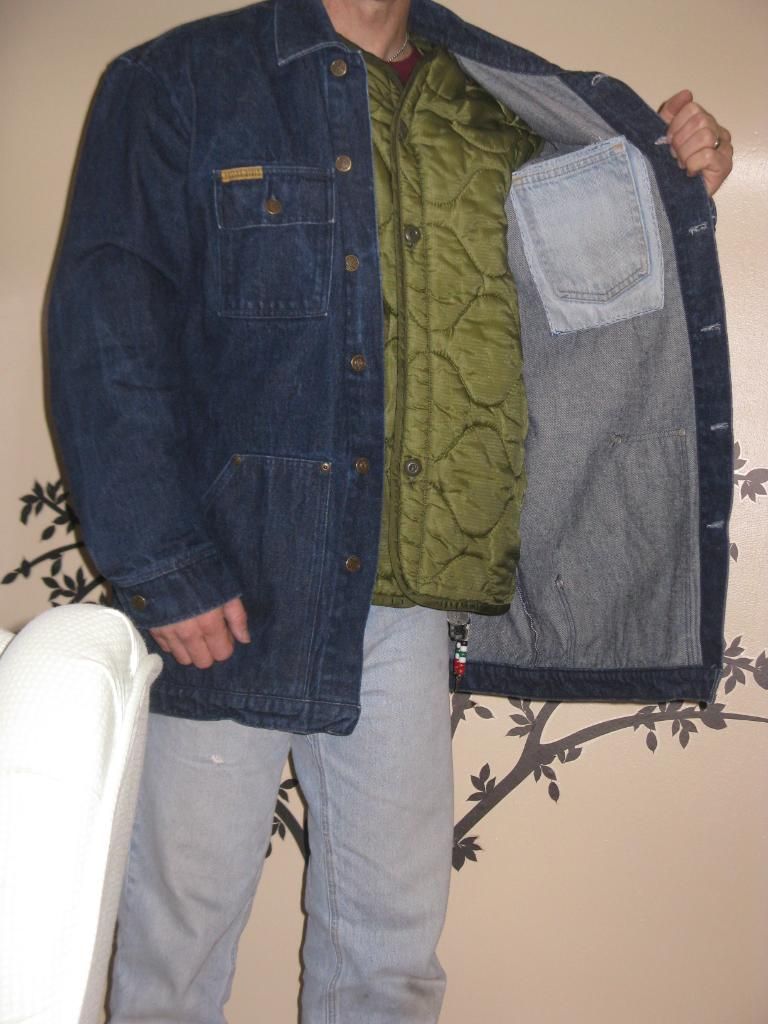 I am not easy on my gear and this coat is no exception! I wash it as needed and the color is holding up very well; the denim is very sturdy and there do not appear to be any signs of premature fiber failure (did I just say that?). I would highly recommend this yardcoat! Not only are you buying a great product, you are buying a product that was made in the USA by folks trying to make an honest living! Here is a link that will provide you with another link to retailers:
http://oce.oregon.gov/products/112
You may have noticed in the above picture a green article of clothing beneath my coat, that is a genuine U.S.G.I. field jacket-liner! I rarely went out in the field without one 'back-in-the-day'; I found that it works great in conjunction with my yardcoat. The liner is lightweight, very warm, compact and very flammable! Made of 100% polyester and 100% nylon it is very toasty! I used it during the Empire State Run and kept asking myself why I haven't been using it before? I am sure that you can find them for cheap! Just don't leave them in a dryer-they'll shrink just enough to be a little annoying! (They do air dry quickly!)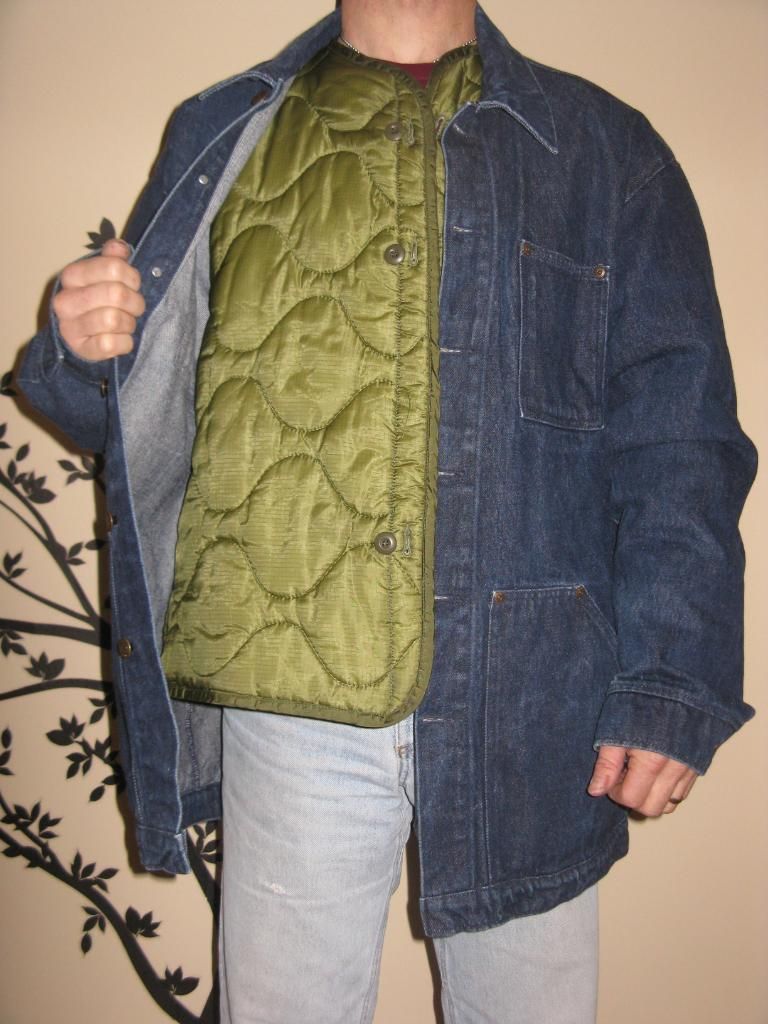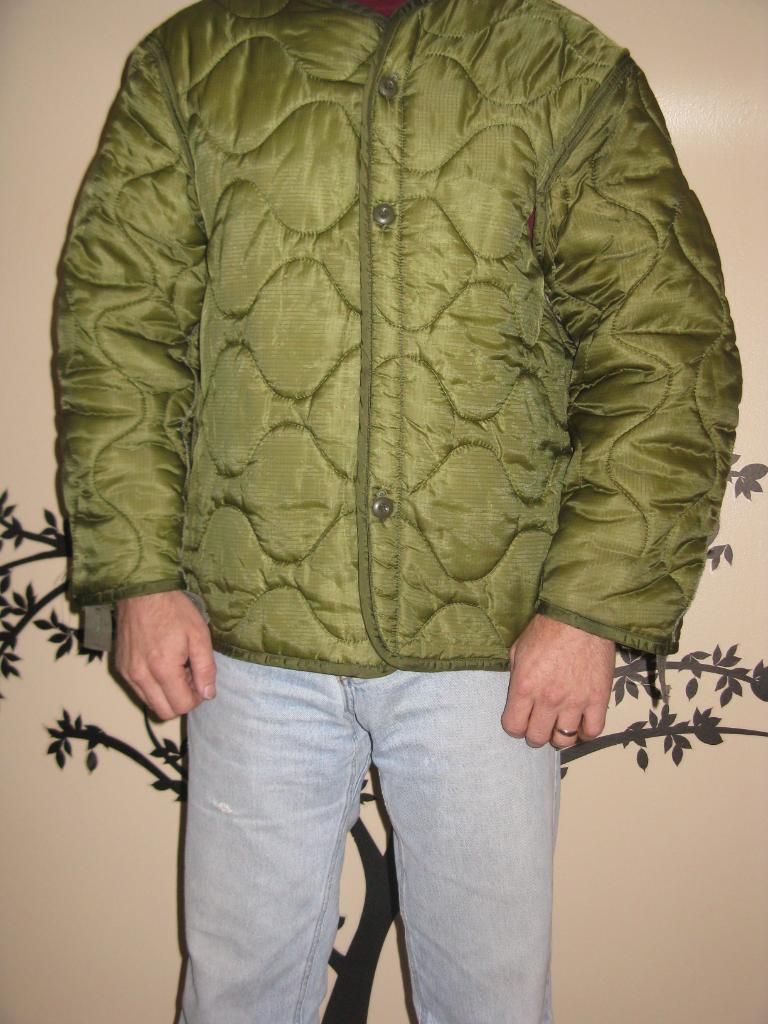 The next item on the hit-list are the Roundhouse, double-knee, duck canvas, work trousers. Made in the USA these suckers are tough and comfortable in the saddle and out of the saddle! The price is right but they tend to run on the long side in the leg; the waist is true to fit and the pockets are very deep! Roundhouse beats Dickies and used-to-be-made-in-the-USA-Carhatt, hands down! I will be picking another pair up when the time comes to replace a pair of jeans! I bought mine here:
http://www.constructiongear.com/mens-dungarees-double-front-round-house.html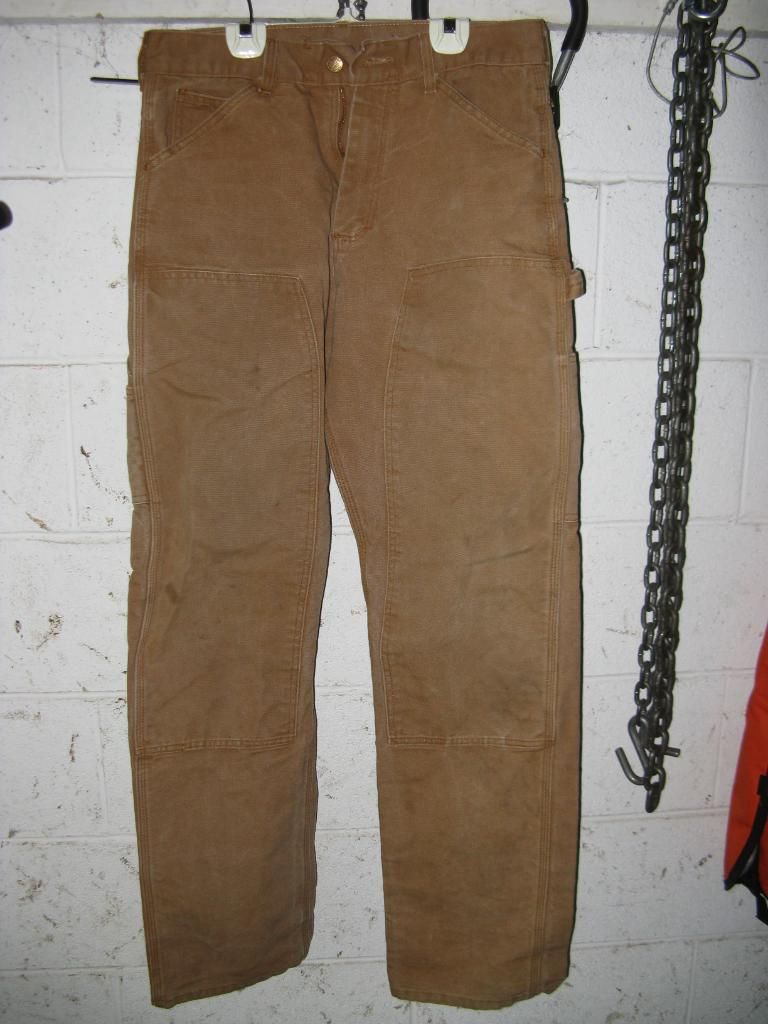 The final gear item that was the cats meow on this trip was the Delorme New York gazetteer.
Until I went on the Empire State Run, I really was not using my Delorme Gazetteer the proper way; that all changed on this trip. Now I am a total map geek and never leave home with out at least one map. Normal maps are very good for a general overview of major roadways and some will have additional information but because of their scale, there is information that is not included. The gazetteer earns it pay by providing a lot of information on backroads, recreation sites and topography. Wyatt brought his gazetteer along and we found that it was an excellent source to planning out our ride for the day and was instrumental in helping us figure out exactly where we were and how to travel to where we wanted to be. I will be purchasing an Oklahoma gazetteer! And finally the MVP award goes to Wyatt for bringing his Gazetteer and his wife's teakettle! Wyatt is truly one righteous brother who has a good humored nature that outshines my type A personality like the chrome on his freedom machine! Thanks for putting up with me!
Add caption