So, Yellowstone National Park is very thermal...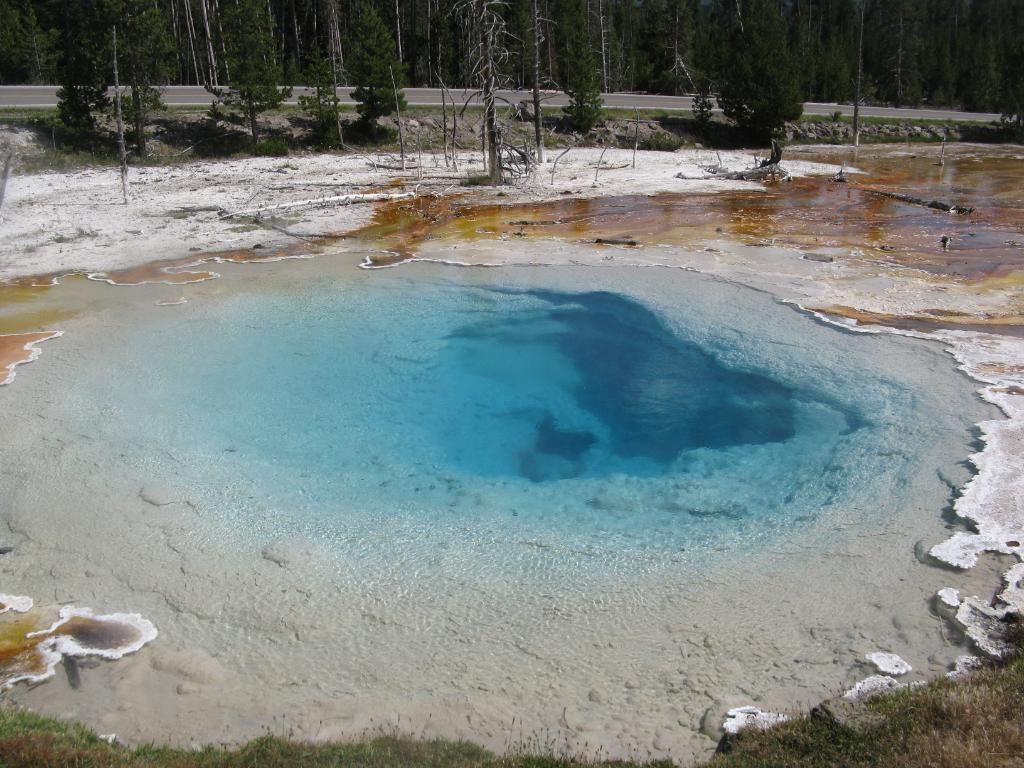 ...and based on what the National Geographic channel has told me the park is a volcano...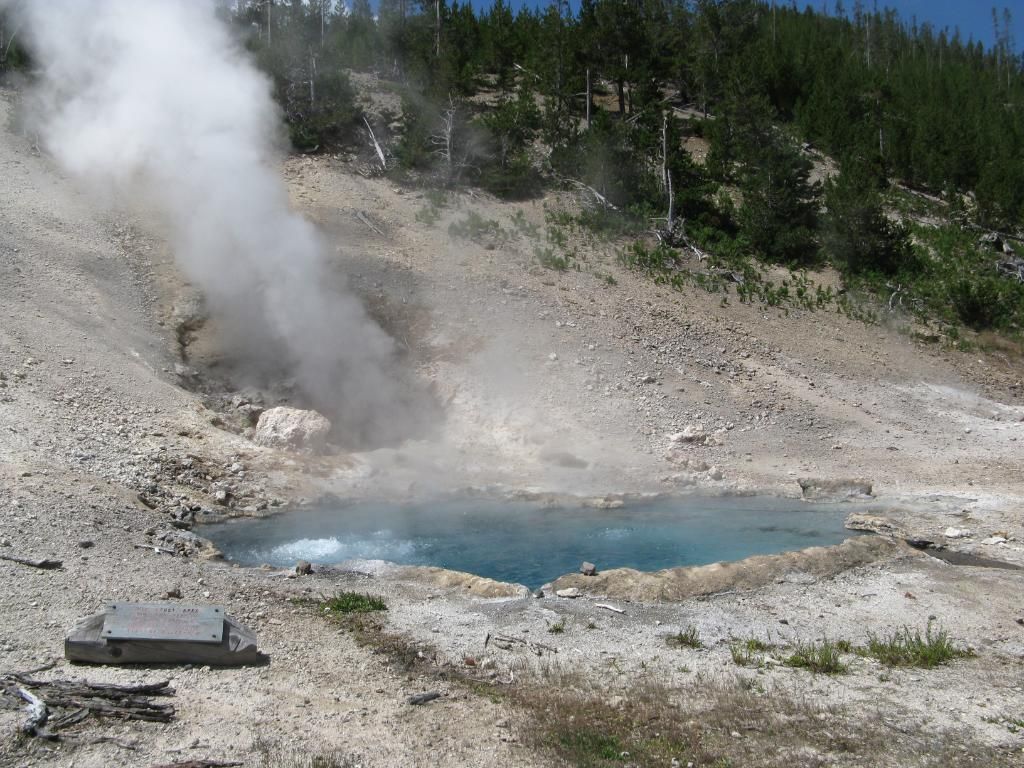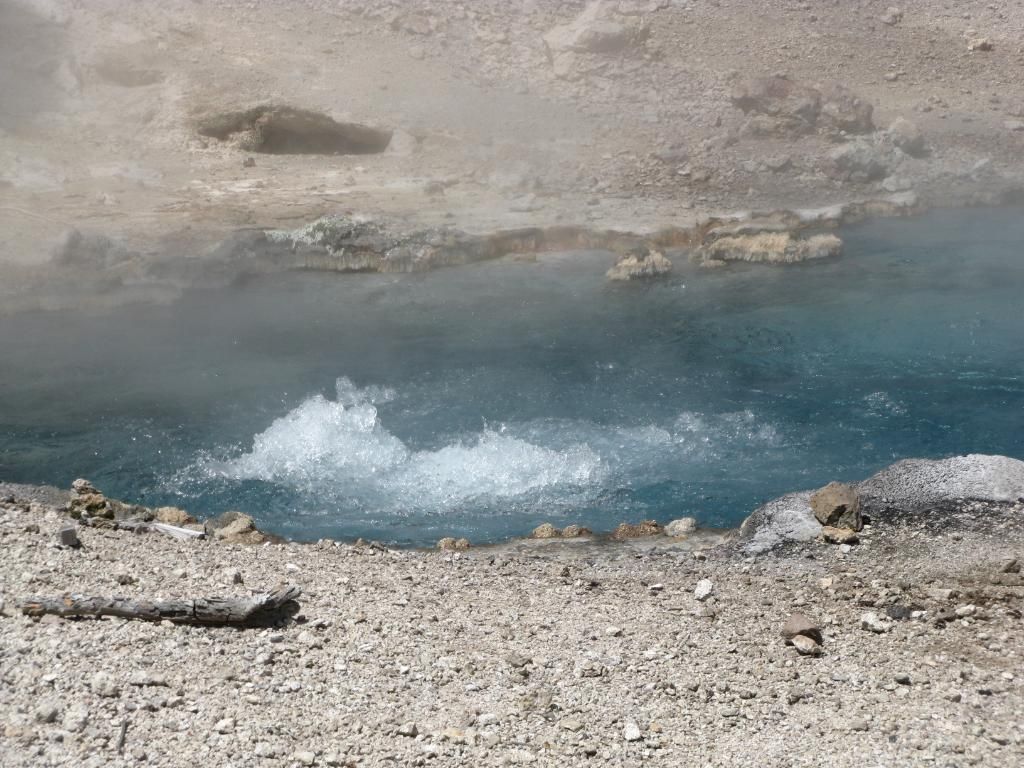 Ron and I had to deal with the looky-lous that were stopping to look at the wildlife and at on point, we had to gingerly ride about 15 miles on freshly oiled and chipped roadway...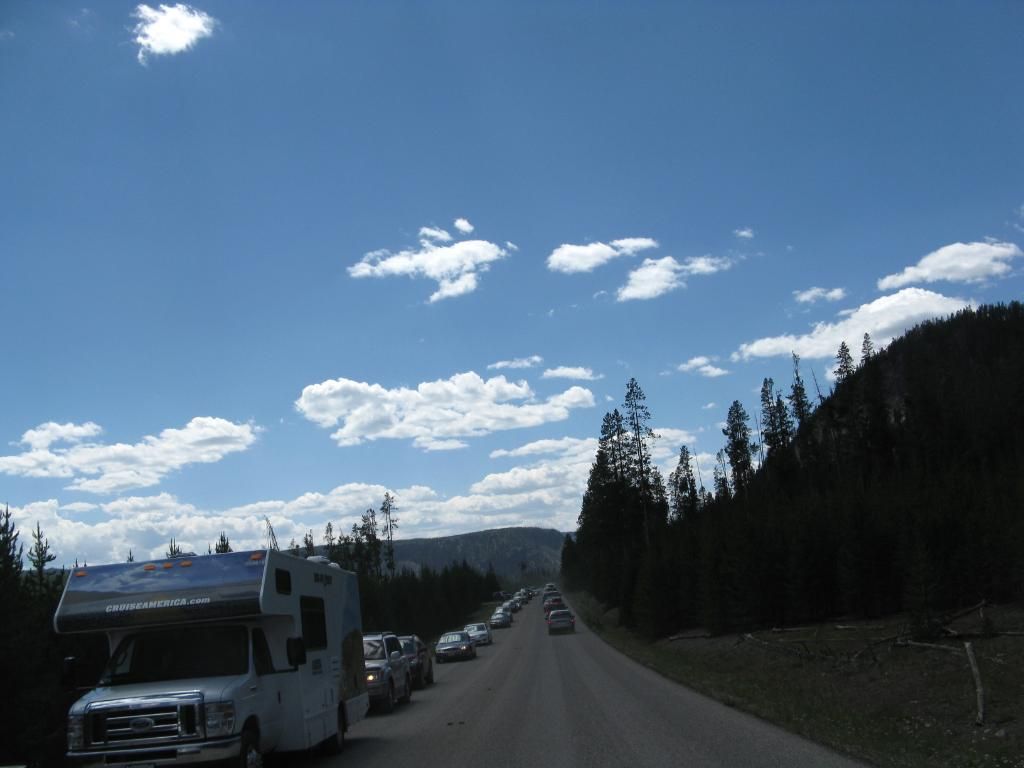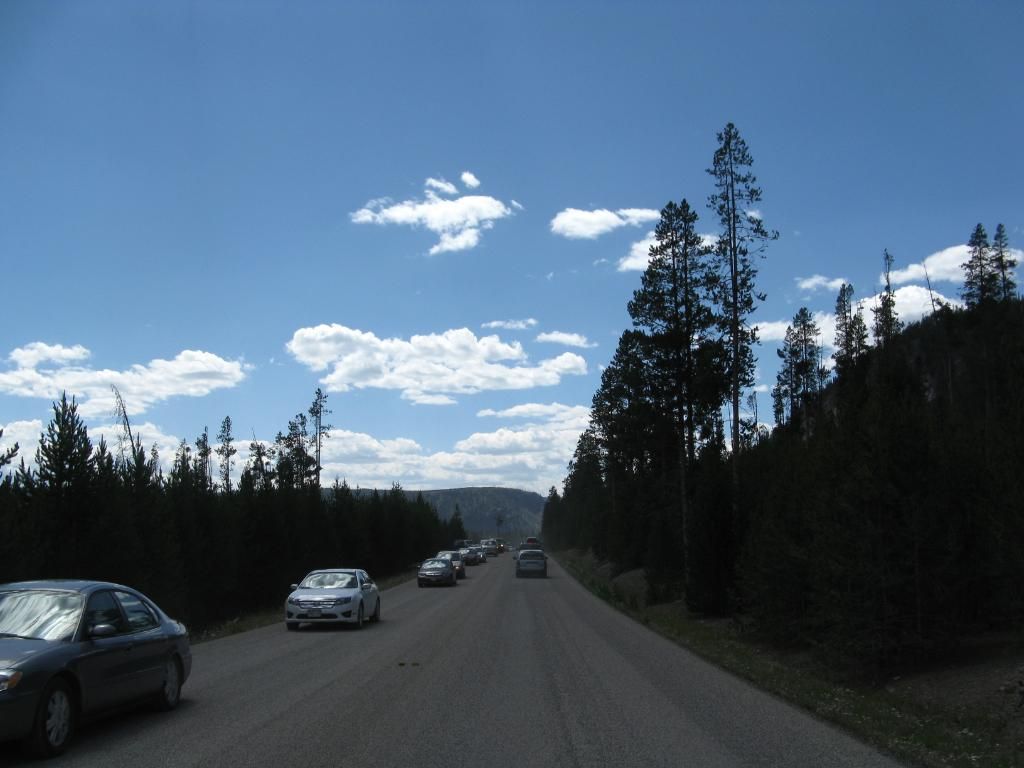 Amazingly enough, we reached Old Faithful a few minutes before the show...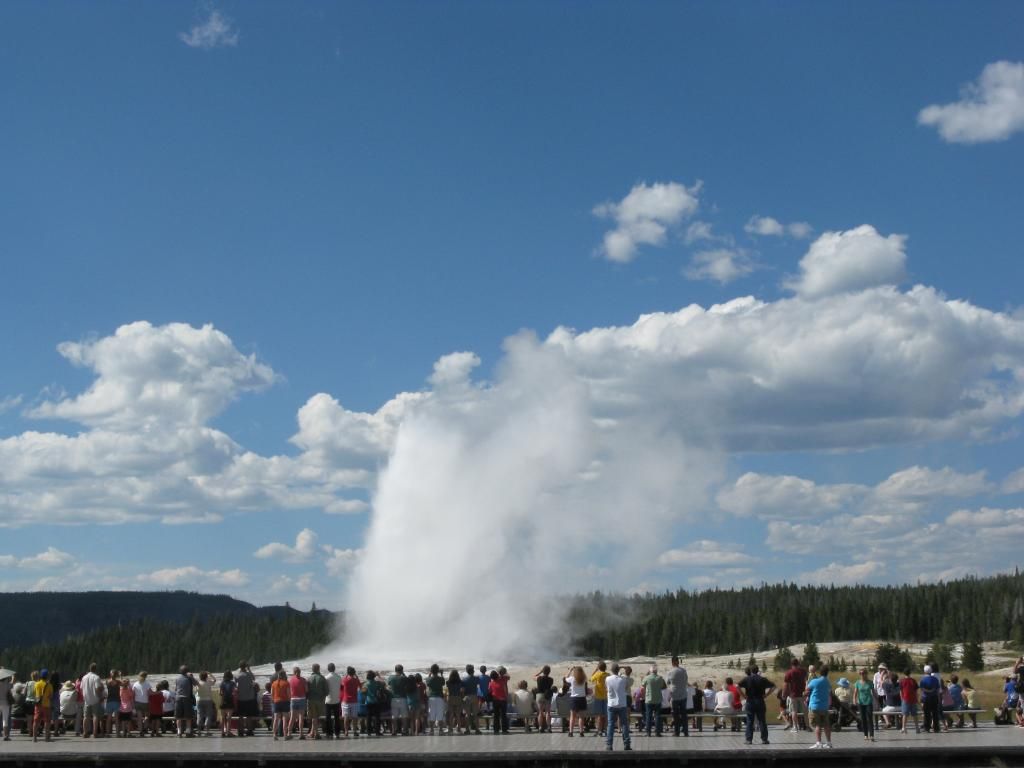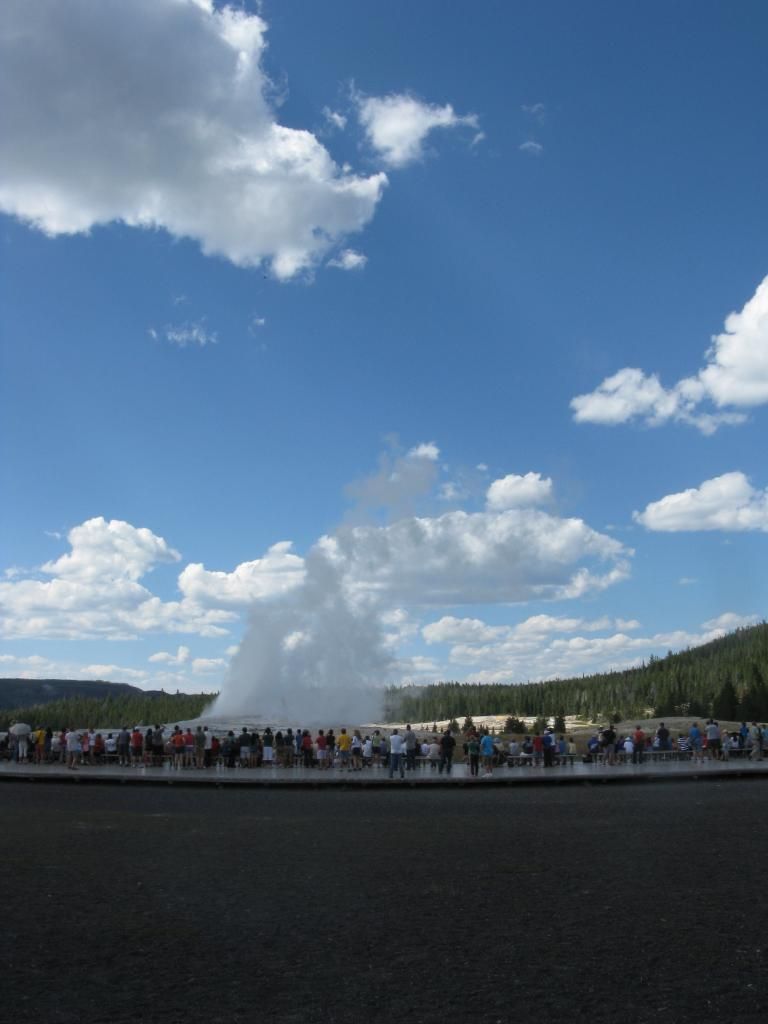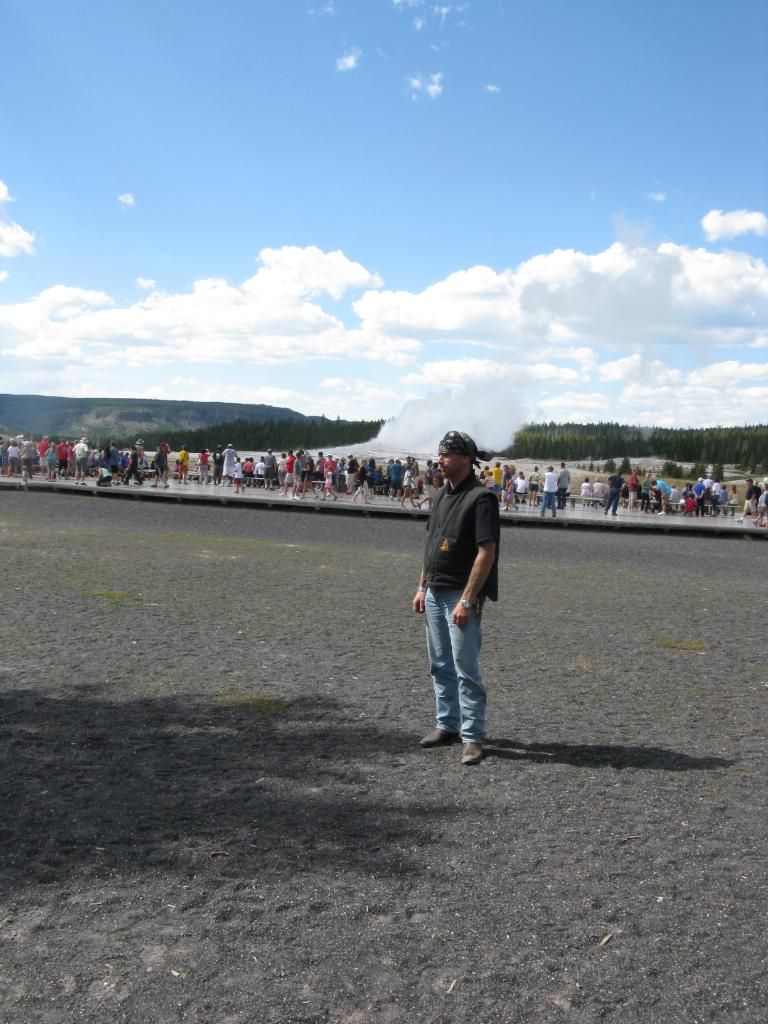 By this point in the day I was spent! The snail paced traffic, road construction and inattentive cage drivers had become a real test for me as a Christian! Ron and I still had quite a ride ahead to Driggs, Idaho and the shadows were becoming a little more thinner and longer as we rode south through the park and into the Teton National Park. I finally had to call a stop just so I could collect myself, take a deep drink of water and pray a little bit...
The Tetons are my favorite! My wife and daughter also share my love for them as well! I would much rather visit the Tetons over Yellowstone, hands down! We stopped briefly to snap a few pictures of the buffalo and the mountains. Having the Tetons in view eased my spirit a little more; God is such an awesome artist as seen in the stoic Tetons! Of course some cage almost sent me onto the Promise Land as we rode into a viewing area; Ron made it clear to them that they performed poorly! LOL...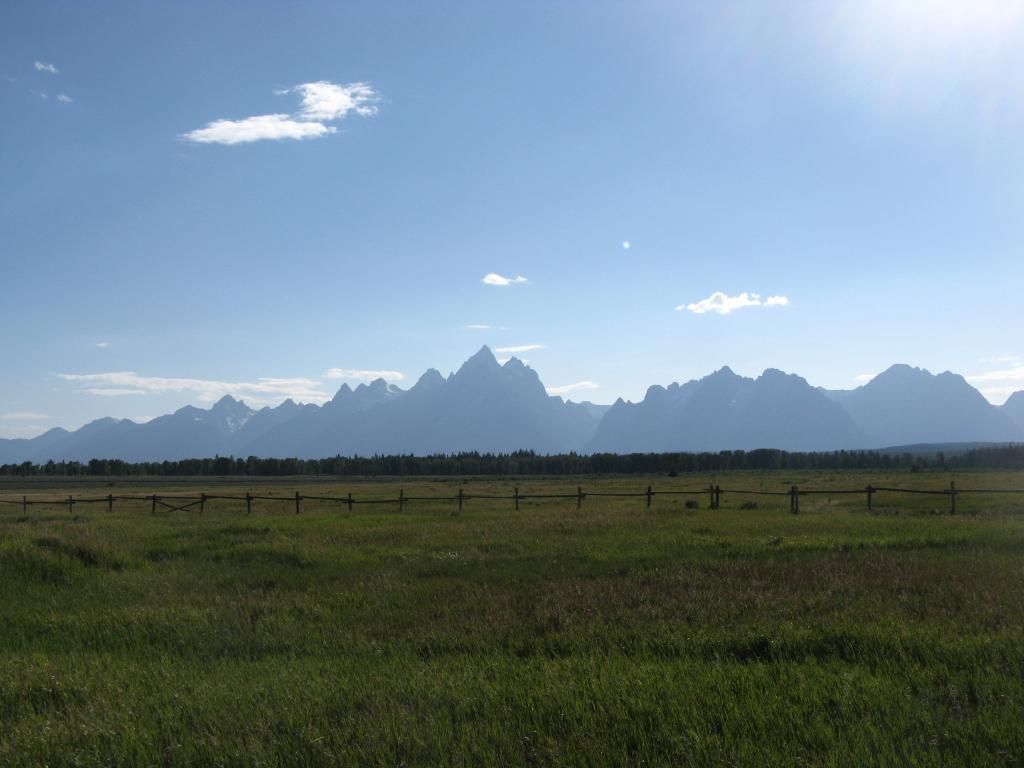 We headed back out onto the road, continuing on towards Jackson. As if on cue, a huge black shadow of a passenger plan overtook and enveloped us as it was preparing to land at the airport! Wow! Totally cool, enough to lift my spirit up! Navigating through Jackson was a little tricky due to the sun shinning directly in my face. I quickly figured out where we needed to turn; what I did not realize was just how mind bending and thrilling WY22 would be! WY22 twisted, turned, wiggled and went vertical seemingly all at once! We were riding this asphalt serpent with the sun blinding us as we carefully leaned and throttled our way through the 10% plus grades and turns! Wow! Another hidden treasure discovered! The Teton Pass ruled! Ron and I were at around 7,500' and 9,000' before descending into Idaho! Boy, what a trip! We would cross the pass two times tomorrow! Hey, just go to Google maps and check out the terrain for Jackson/Wilson Wyoming...Eventually we intersected ID33 and soon our long shadows were chasing us up to Driggs; what a day!