667 miles. That is the mileage from Driggs, Idaho to North Platte, Nebraska. The wind was really handing it to us between Casper and Torrington; the wind was blowing so hard that I kept wondering why Ron was dropping back and not keeping up with me. What was his problem? Was he tired, ticked-off or what? We rolled into Douglas seemingly on fumes; my trip meter displayed 235 miles! That is a little sketchy when you are in the great expanse of no-where! Ron and I took a good break and while we were watching folks hustling in and out of the service station I asked him if his bike was okay due to the seemingly poky performance and he explained/reminded me that his fairing can produce a lot of drag...no kidding huh! It wasn't to much longer and we were loosing an hour as we crossed into Nebraska and into Central Time Zone. The long day was turning gray heightening the feeling of 'I-just-want-to-get-there'.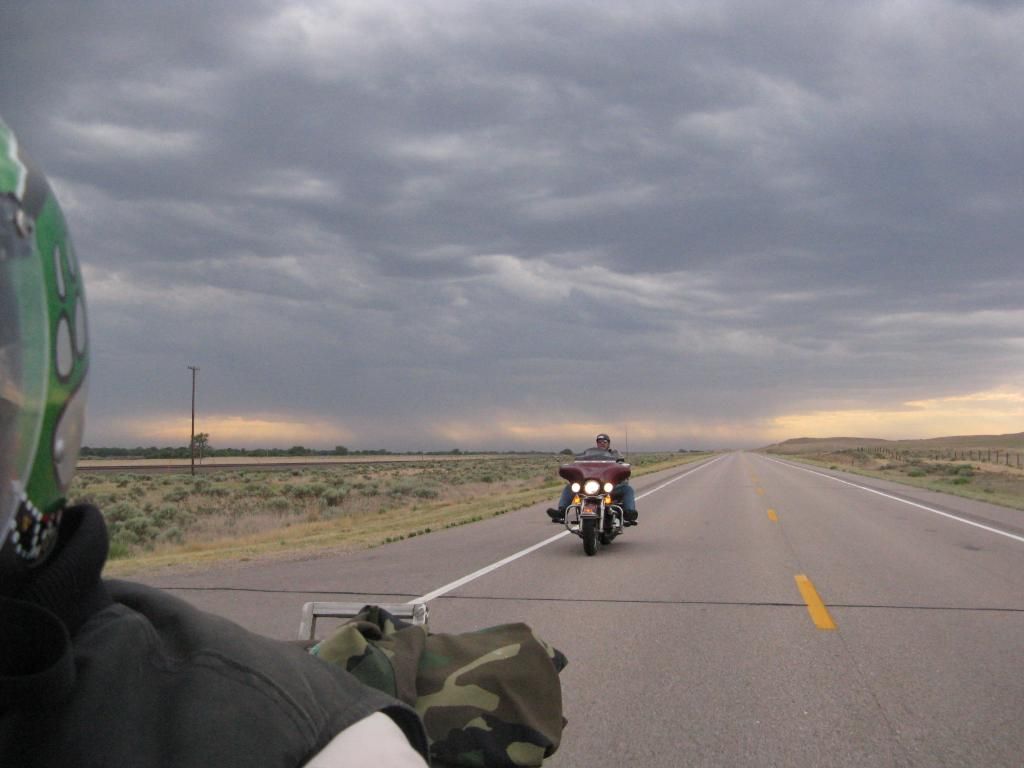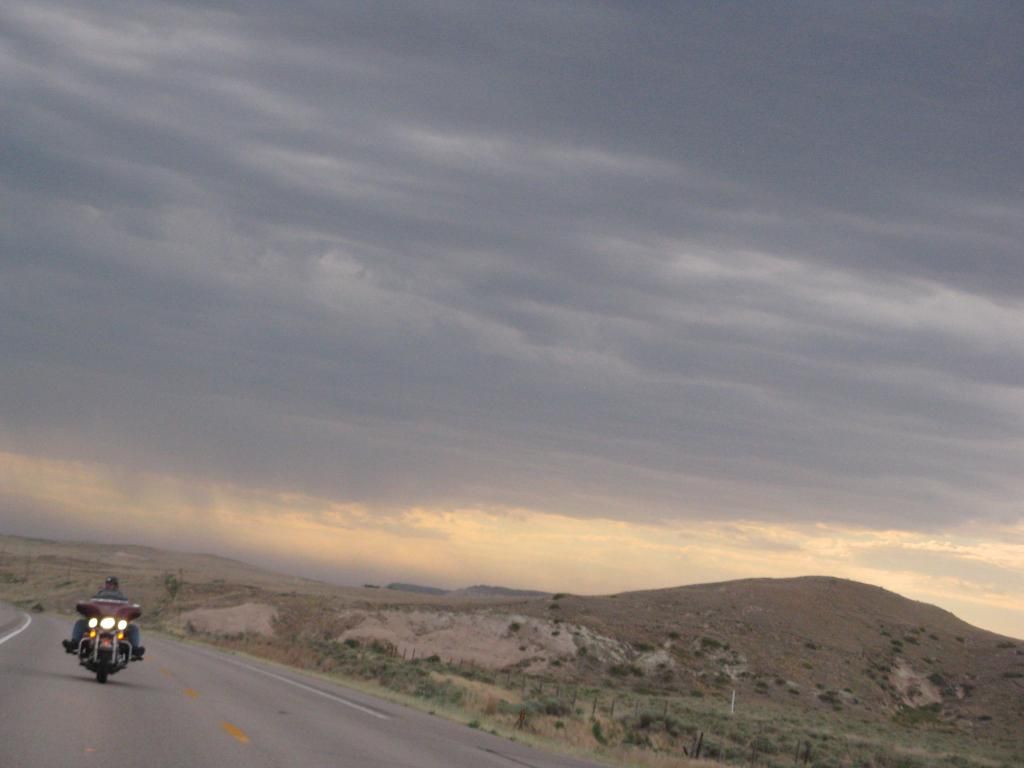 Somewhere in Nebraska between Scottsbluff and Ogallala, we stopped for gas in a two pump, semi-ghost town. The clerk had the pallor of a person who never went outside and the store had some weird 365 days of Christmas theme. But hey, the man did not charge me for the burnt coffee! Back out onto US 30 and up into the hills outside of Ogallala where we enjoyed the view from above, however, thoughts of deer and antelope darting out retarded my dusk delights. The road gently twisted down into Ogallala and by now darkness had descended upon us. We did not have to much further to go but I was hungry and I knew that our options for dinner would be very thin to none before North Platte; I hollered out to Ron saying we ought to stop and he agreed.
Well, dog my cats! The Front Street Cafe looked like a winner with the "Apocalypse Now" USO scene looking lighting! And it did turn out to be a winner! Ron and I both enjoyed a succulent steak dinner, as we should have since we were in cattle country! The only problem was that we were now well fed and our 600 plus miles of tiredness was rapidly catching up to us! But hey, we only had another 50 miles to go! Truthfully, I was ready to crawl up and goto bed on the ground! While patiently waiting in line to pay our bill, a local patron who was slightly inebriated wanted to have a big ole talk about Harley's and how he was going to sell or buy one...I just wanted to be out of there! Once we got out though, there was a couple from Toronto, Canada standing at their bikes, which were next to ours, wanting to chat out ears off; that was fine and I certainly enjoy talking with other bike travelers but I just wanted to get going! Well, I was polite, did my best as an ambassador of goodwill before insisting that we had to go! And go we did!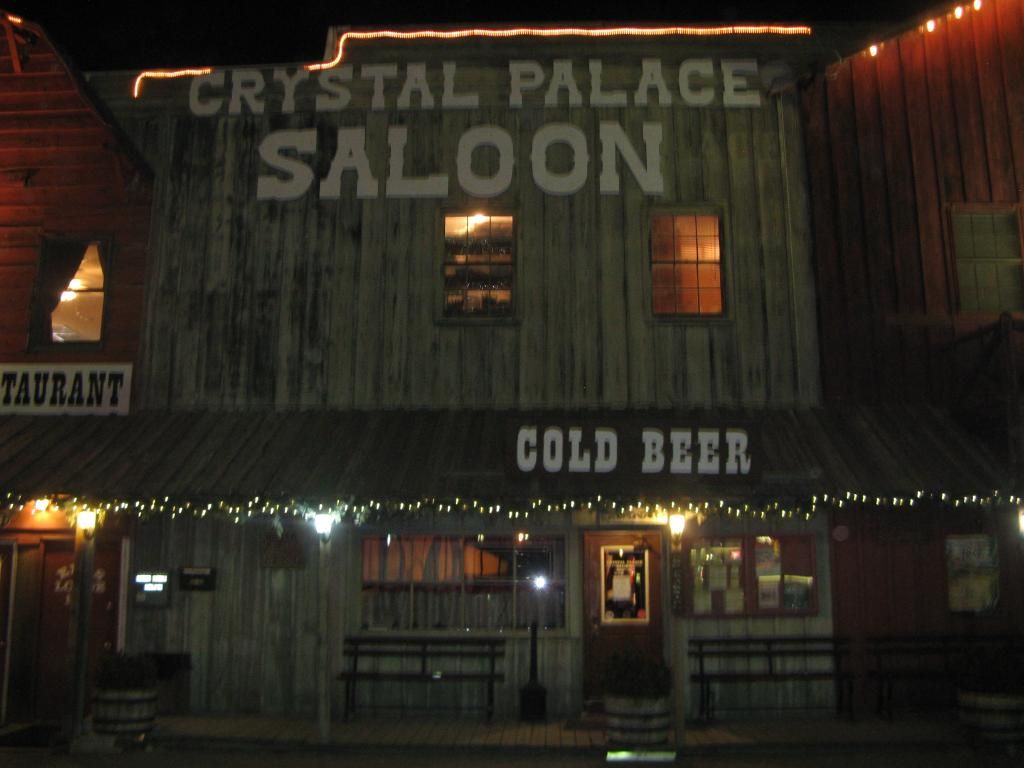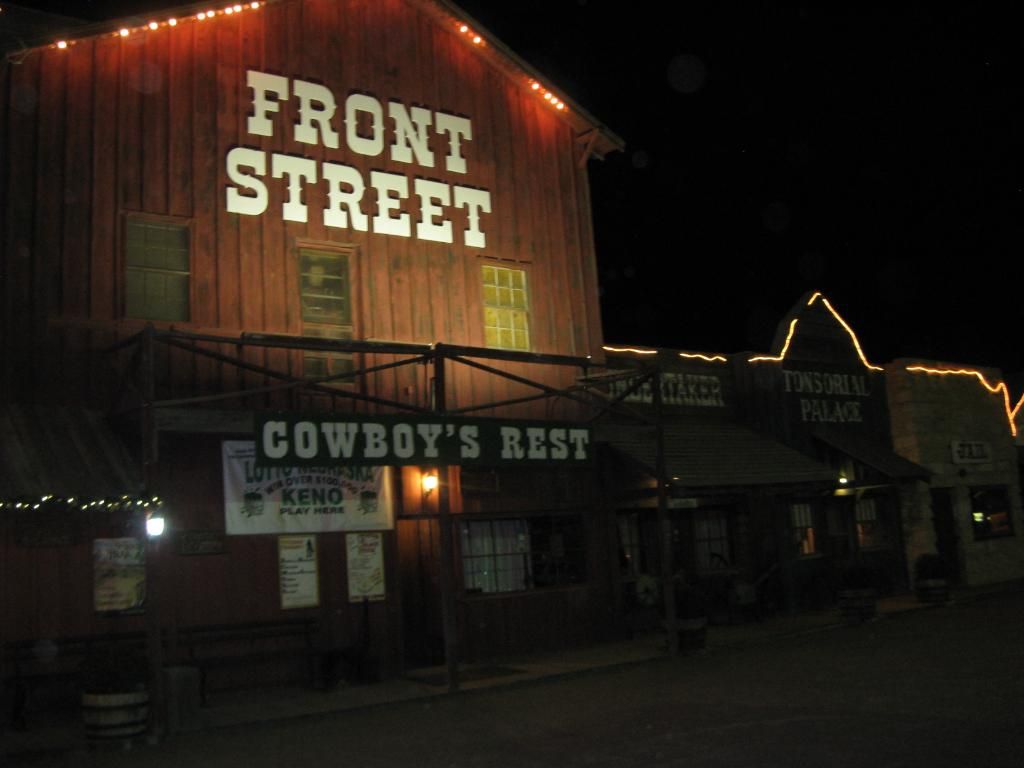 The ride to North Platte was straight forward but after all day in the saddle the lights of the on-coming traffic began to make my eyes bug-out; the bugs to were out and my headlamp was out of alignment, which, was akin to having almost no headlight! LOL! Til we arrived in North Platte I really, really had to use a bathroom, like almost a problem...We found a Super 8 that was completely booked! Here it is 11 o'clock at night, 667 miles and the place is booked! Calgone, take me away! Ron was at his nice-guy limit but was able to find a room, the last room, at the Hampton Inn just down the way...Man, what an ordeal but we got the last room and passed out!
PS Finding a parking space at the Hampton Inn was almost as much fun as trying to fing a room! LOL!