Our morning started out with the usual Weather Channel glow filling the room and the banter of the weather reporters; short of a catastrophic weather event, Ron and I would be home for lunch! Nothing or nobody would be stopping us, full throttle baby! The Marriott served up a real honest to goodness breakfast, and I did my best to get my money's worth! From the motel, we zipped over to the Sheetz gas station, found a pump in between those poor folk heading to work, and filled our machines with freedom fluid! Ron and I were looking at an easy 275 mile 'sprint' from Wheeling to Lancaster County, Pennsylvania; just a little over a tank to get us to or respective garages. All we had to do was get up onto '70 and then to the Pennsylvania Turnpike (I76)...east bound and down! The super-slab sucked our machines up and onto the east bound lane and soon enough, we were stopping over the state line and securing our lids for the day! Ahhhh! Wind in the receding hairline! We were chugging along, not too fast, not too slow, but with the flow. Sunshine and thoughts about home-feeling pretty good! Being that it was summer time, there was some construction taking place on the Turnpike but nothing we couldn't deal with or any obstacle big enough to slow us down too much. Somewhere between the Donegal Exit and the Somerset Exit nature called. My teeth were chattering, and my eyeballs were starting to float like a buoy; I figured that I would take care of business by an overpass just as soon as I could find one. By the time I was starting to panic and trying to do the ole Pee-pee two-step, I spotted a wonderful looking over pass-yes! Now, here is were the tarsnake bites me. I carefully slowed down, down-shifting watching where I'm heading, but as I start to ease over onto the shoulder I apply the front brake and then that awkward feeling of no control overwhelms me. I'm leaning over at a 45degree angle, almost leaning against the concrete wall of the over pass. I had hit a blasted tarbubble and commenced to sliding over onto my fully loaded freedom machine. I cussed a little bit, hit the wall with my fist! Before my bladder let loose, Ron and I righted my bike and I ran for cover to relieve myself. Click here for my original account:
Tar Bubble
Ron and I got Ole Girl back in order and rolled back out onto the Turnpike and promptly had to dodge a debris field of broken cd's and other personal property that had spewed forth from the pick-up truck that was now pulled over...thank God we dodged that party! But, I felt like we should stop and regroup. The Somerset exit was a mile out and that is where we took a break to make some more adjustments to Ole Girl and to pray! I took a deep breath and reminded myself to slow down and not get caught up in the blinding vortex of getting-home-tunnel-vision!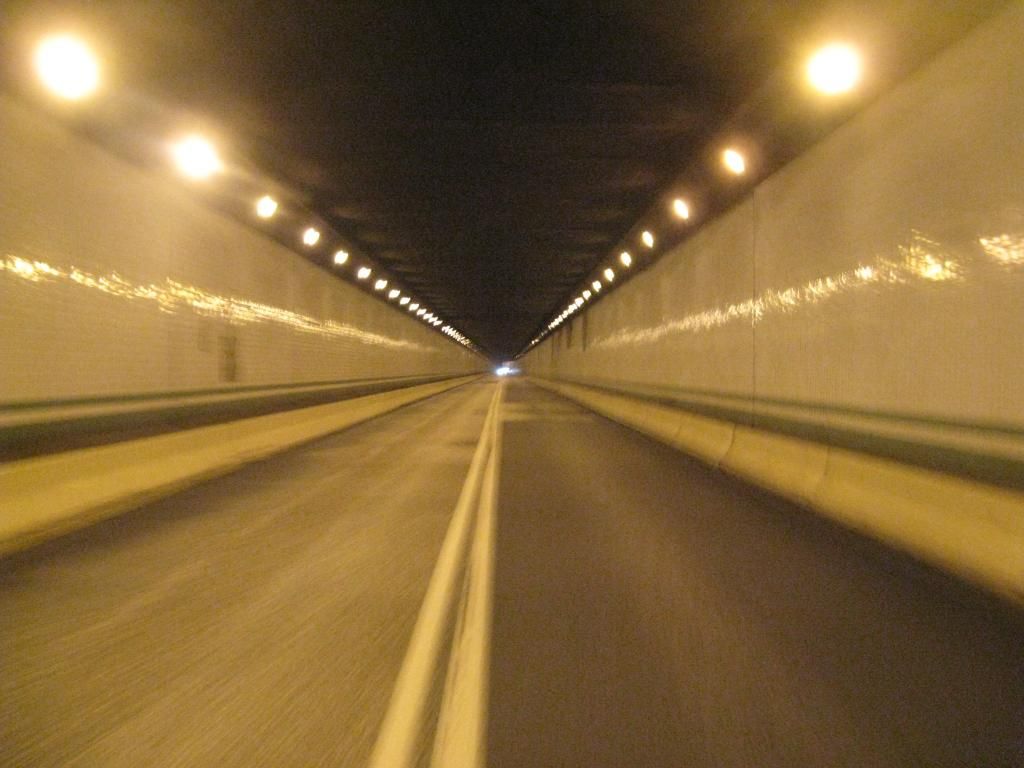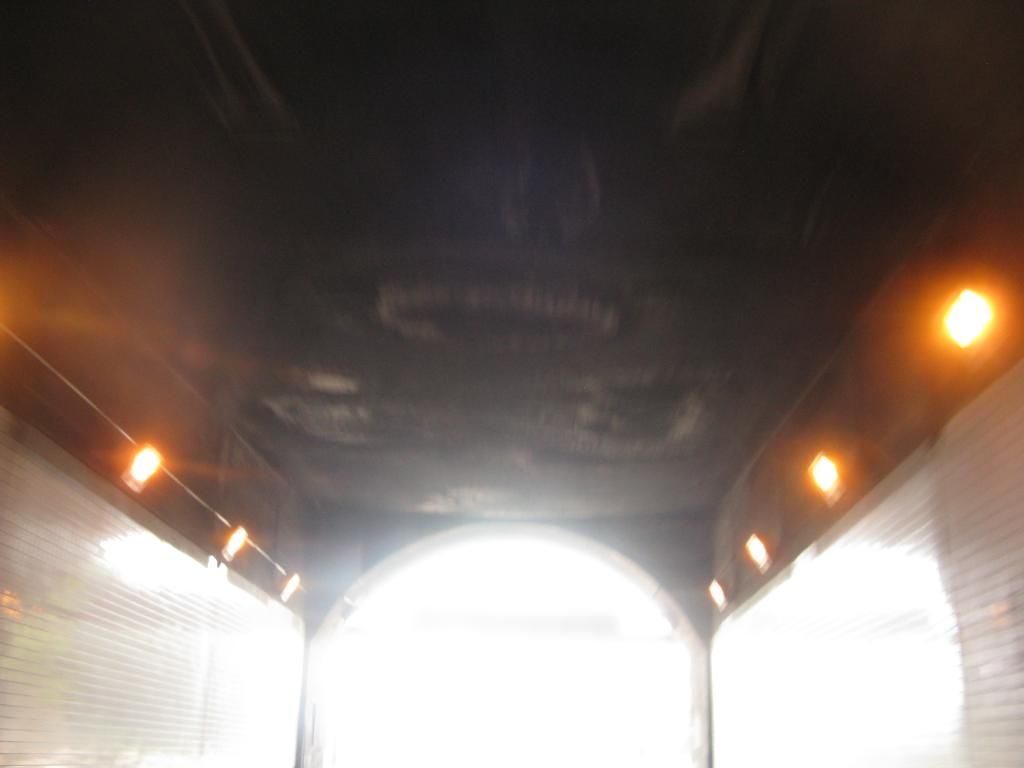 I felt better after stopping. The rest of the ride was pleasant. A nice coffee break down the line, and we kept on eating the miles up, one white line after another, like a v-twin Pacman. Because this was our last day, I was more focused and that leads to few pictures being taken, but here are some pictures of what gets my heart pumping when I'm returning after a long run, my exit, Exit 266!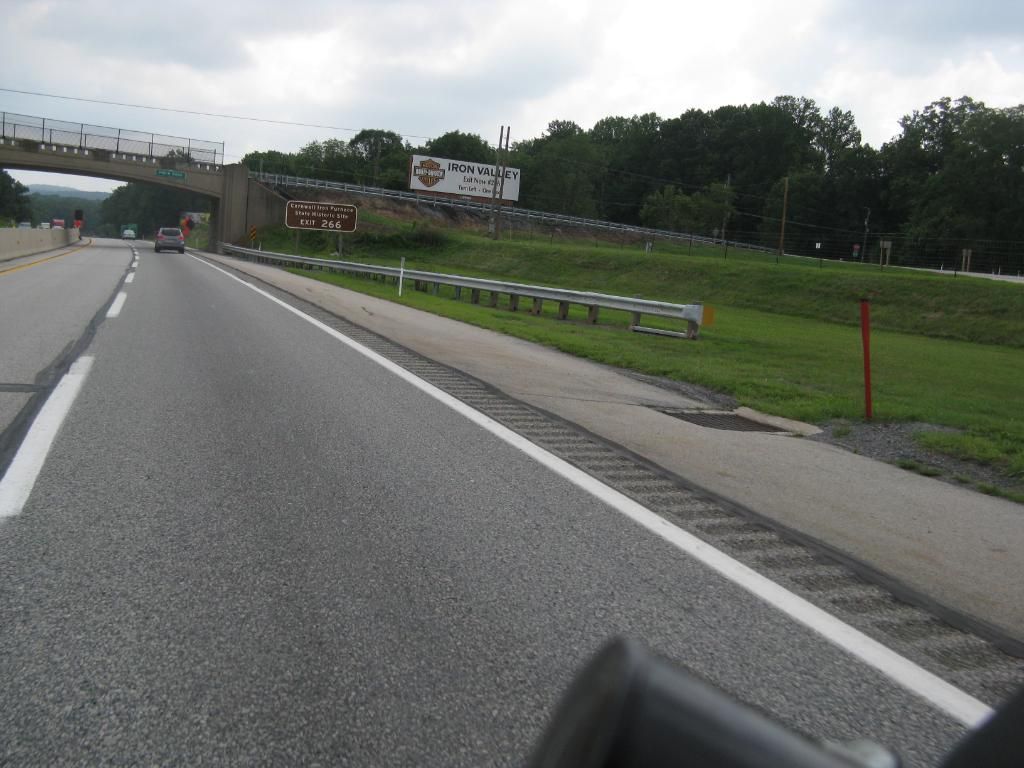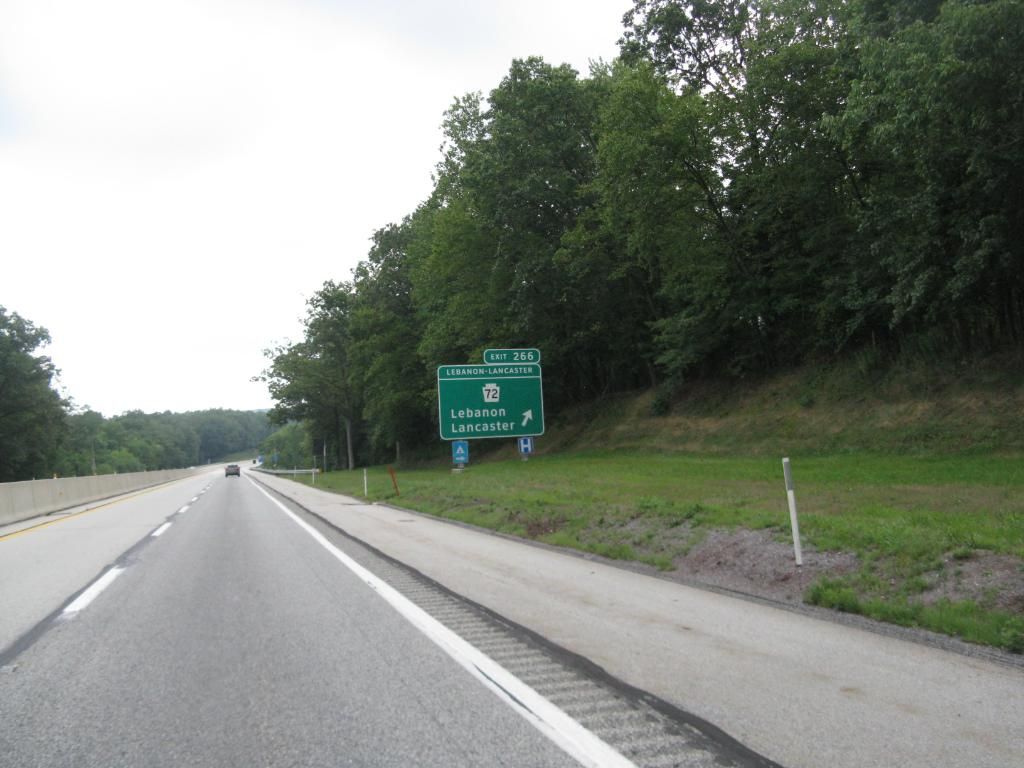 Those signs are like a count down; five miles from Exit 266 is my casa! About a mile out from home, Ron pulled up along side of me gave me the wave, and pulled into lead; I saluted him, signaled a right-turn and there I was down-shifting into first gear on my road, up-shifting to second gear roaring up the steep, twisty lane and up into the black twisty driveway of my ranch. The ladies were out for the day but that did not stop them from welcoming me home....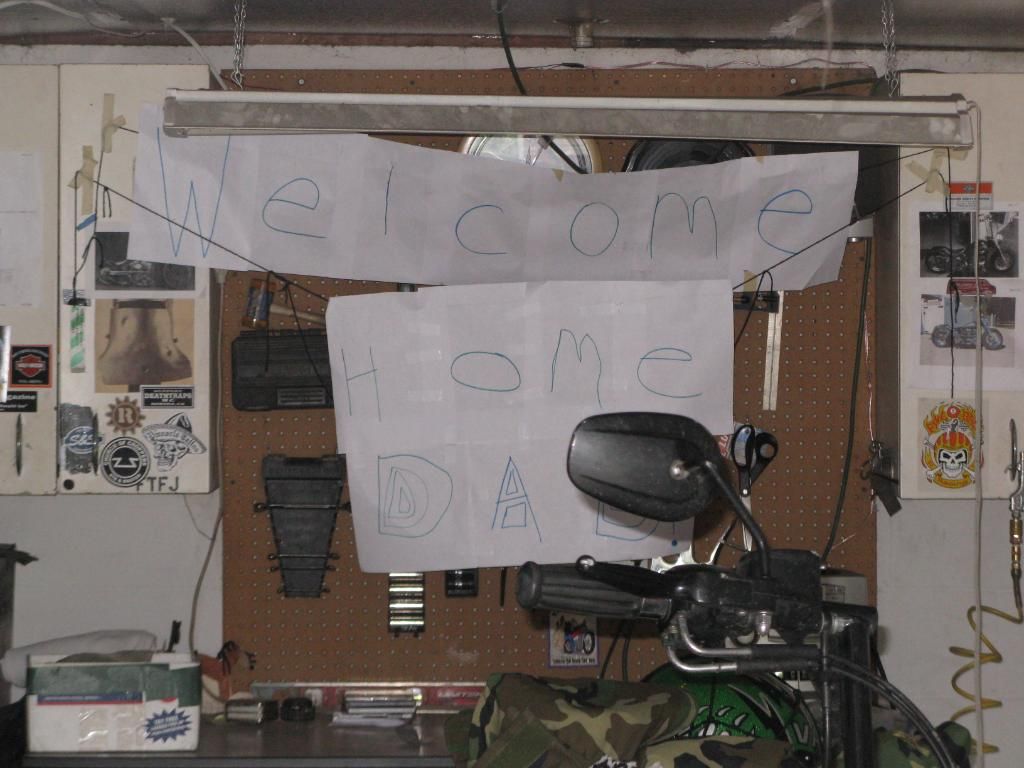 I thank God for keeping His hand upon Ron and I as we traveled over 5,000 miles without any serious mishaps (I have another story about a hawk but I'll share that later), for keeping our loved ones safe, for our friendship and for the opportunity travel like this! Thank you Ron for putting up with my mood swings, coffee breaks, pee breaks and everything else! Mucho grande to my wife and daughter for understanding! I love you two so much! Oh, I thank ya'll who have taken the time to read the "Beartooth Run 2012" series....And now, I wonder what Oklahoma will be like in 2013...