The ride home is filled with a mixture of sadness, happiness and determination. Sad that the ride will be over, happiness anticipating the hugs and kisses from my wife and daughter, and the determination to make the ride safely, making good time and miles. Leaving North Platte would be pretty simple but before leaving the Hampton Ron and I did enjoy a pretty good breakfast. We made a gas stop before leaving town and I made a call home to ask my wife to get us a reservation at a Super 8 motel in Monmouth; after getting into the situation of, sorry-we-are-booked-up-solid, I reckoned that we needed to be proactive about securing a place to sleep!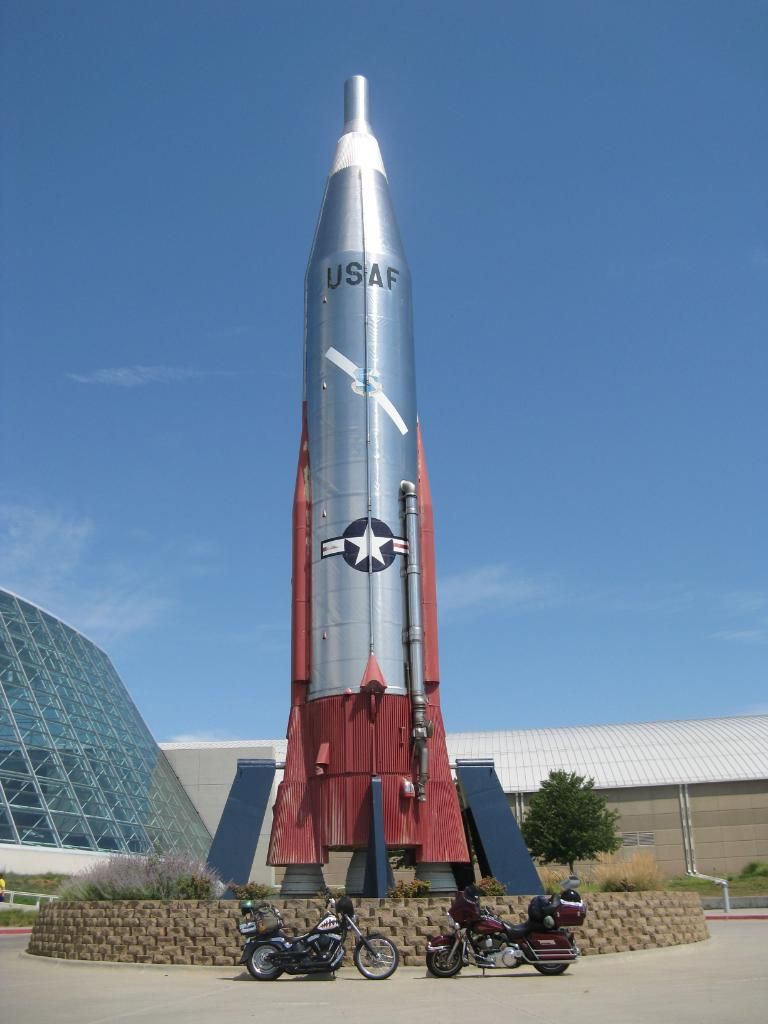 Stratigic Air Command museum, Ashland, Nebraska
Our route through Nebraska, Iowa and Illinois would be the same one we used when we were west bound: US 30 and US 34. The weather was great through Nebraska and most of Iowa. Somewhere in the middle of central Iowa, between Lucas and Chariton, a friendly Iowa Highway Patrolman reminded me to slow down...thankfully it only cost me 15 minutes of my time and not any pesos! But from that point on, I was very mindful of the posted speed-limit!
The Iowa horizon started to get overcast and eventually by the time we cleared Fairfield, the eastern horizon was smoke gray with a hint of battleship gray-not what we wanted to see in front of us! Twenty-two miles later we rolled past Mt. Pleasant thinking that maybe we were going to luck-out with only little spritz of rain but we managed to catch up to that storm which now looked to be over Burlington and the western Illinois shoreline...Well, the rain finally started to fall earnestly so it was time for the good ole rain suit! Thankfully the rain lost its enthusiasm! Our day was almost over; we stopped for one more fill-up outside of West Burlington, before making the last 25 mile stretch for Day 2. Once again a kind clerk did not charge me for a cup of burnt coffee! Free coffee is always a good deal for me especially when you want the day to be over! So, after listening to a very colorful character talk about this and that, Ron and I lit the wick and left Iowa in our rearview mirrors!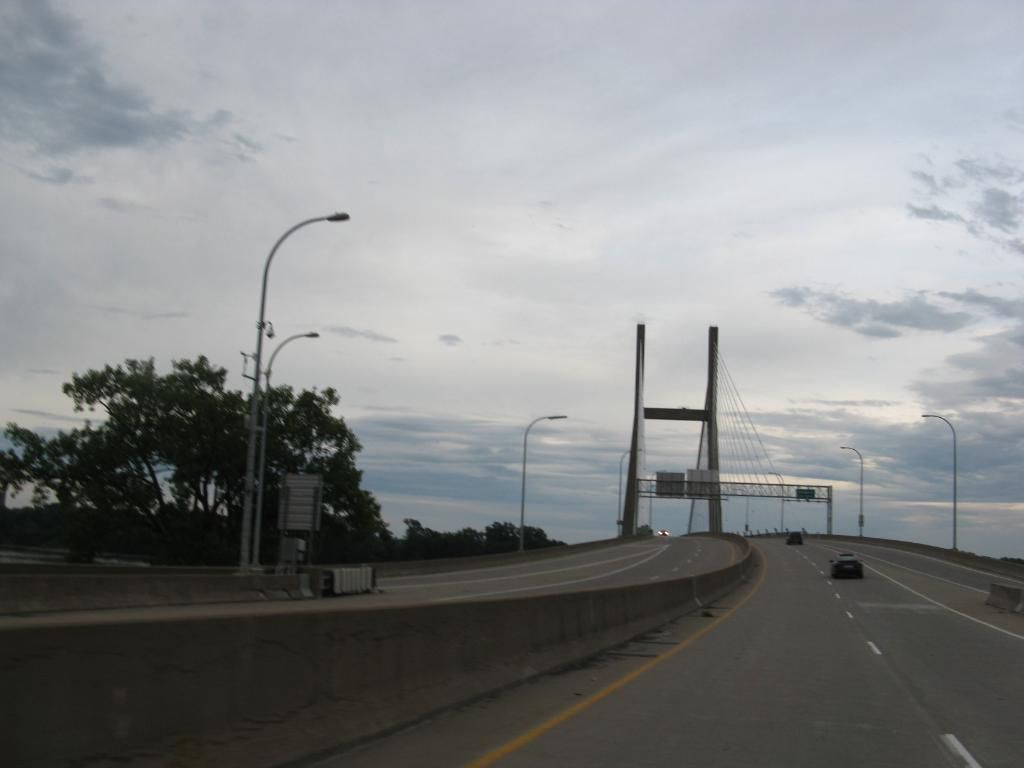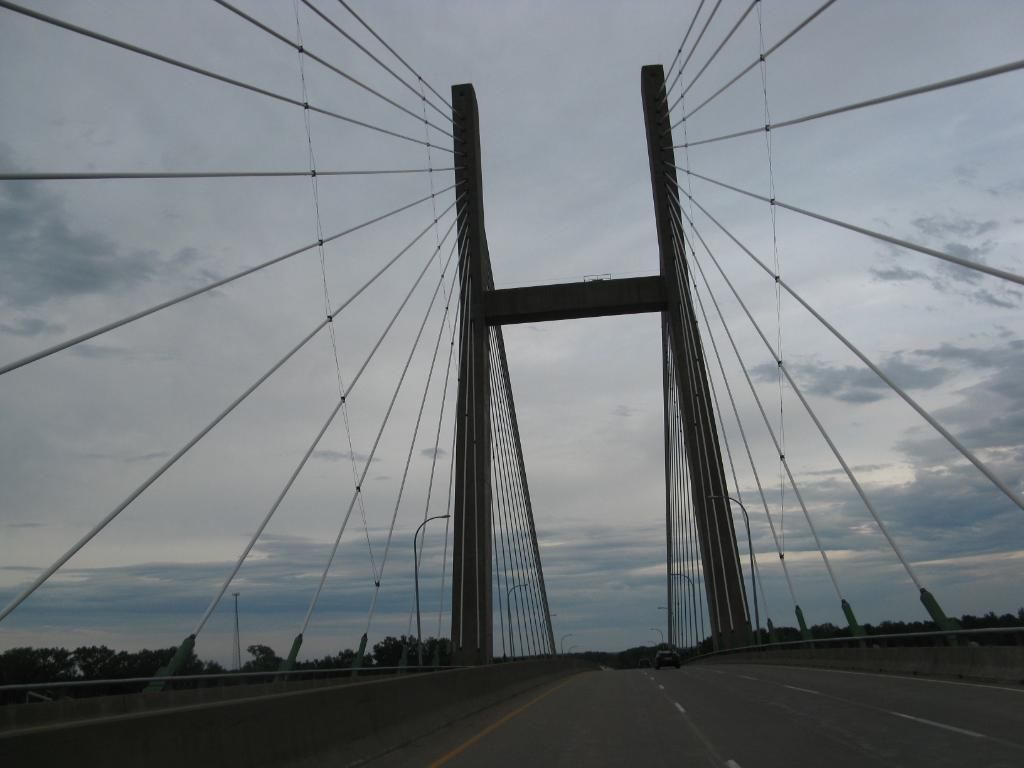 I was very ready to turn in for the day. Between the fatigue of riding close to 1200 miles in a two day period and being a tad homesick, I was spent! We were getting a little 'punch drunk' and I think the last picture below illustrates how we felt til we rolled into the Monmouth Super 8, which was booked solid-thank you honey for getting us a room! You probably know that feeling of riding some serious miles where you are just so ready to pass out!