Forty-six miles of the most scenic riding in the United States of America!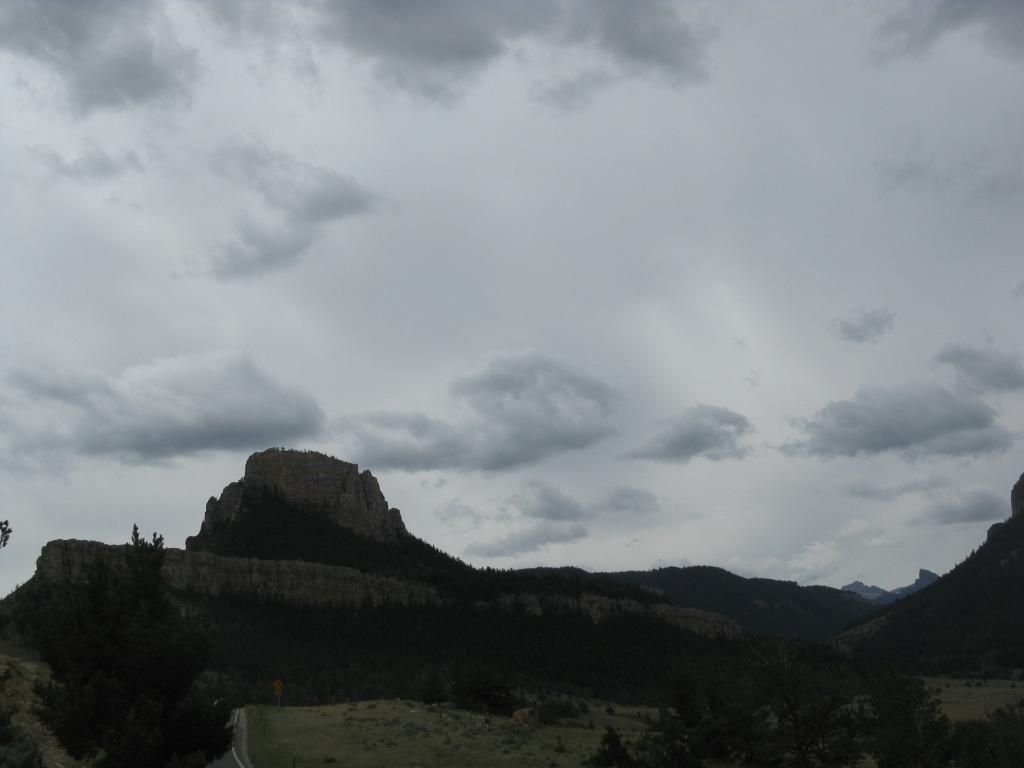 White Mountain, 8,772'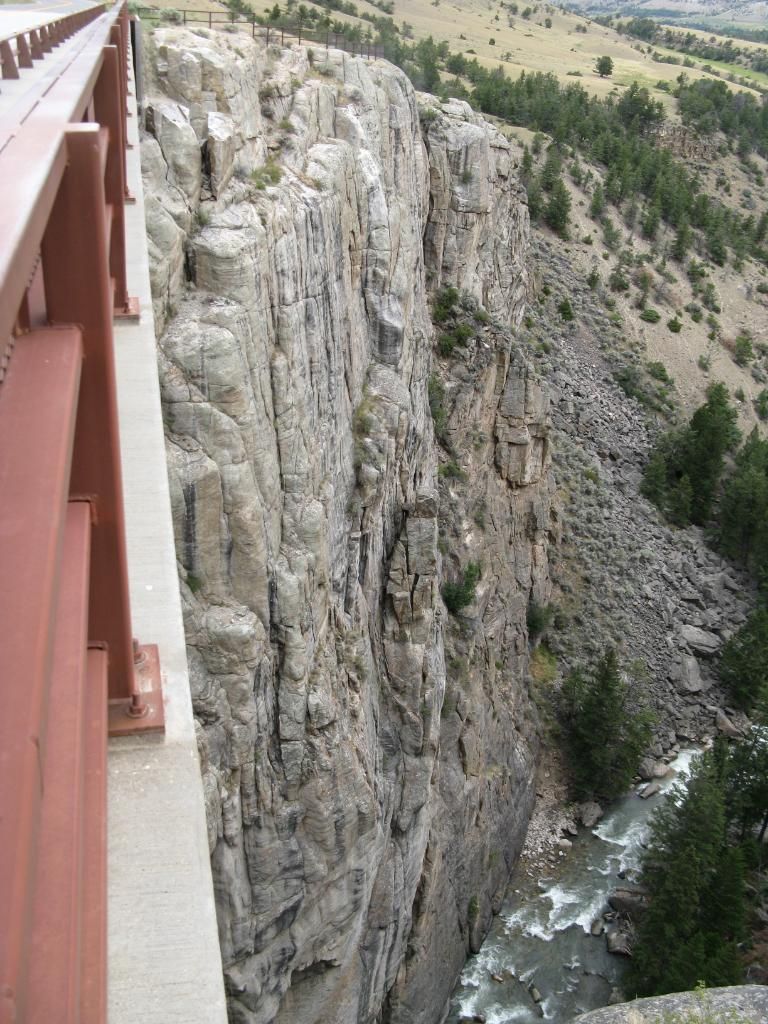 Sunlight Creek, Sunlight Basin.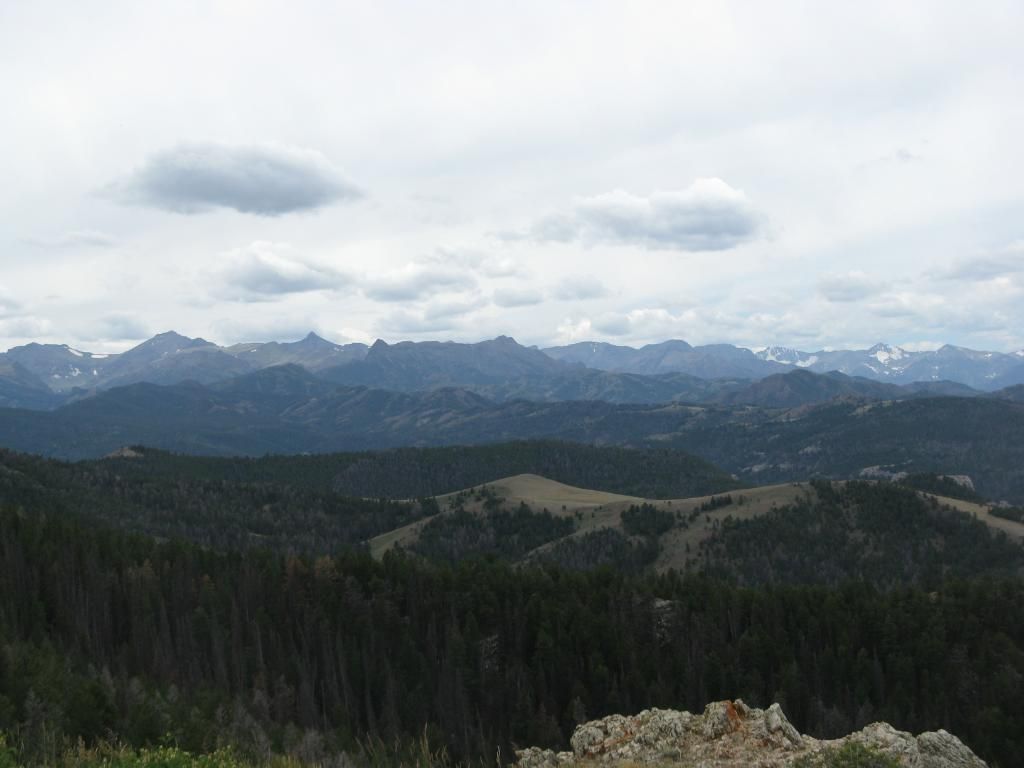 Beartooth Mountains from Dead Indian Hill, 8,673'
Ron and I were treated to a super twisty, tar lined ascent up to Dead Indian Hill. Incredible view of the Beartooth Mountains. Look closely at the following pictures...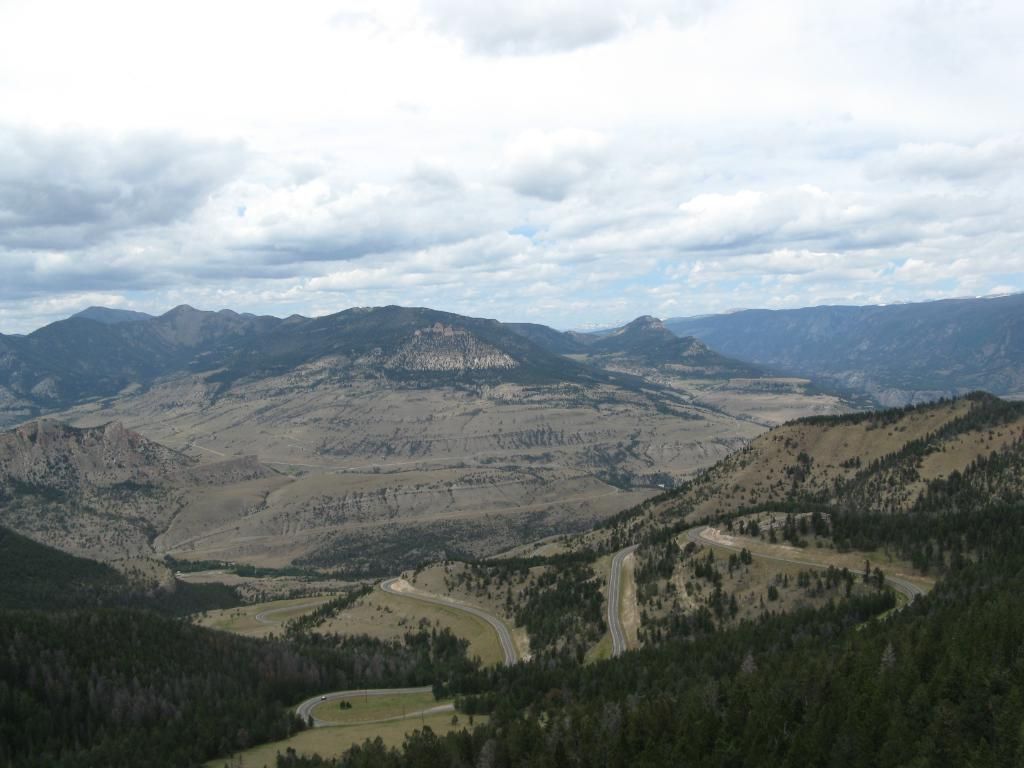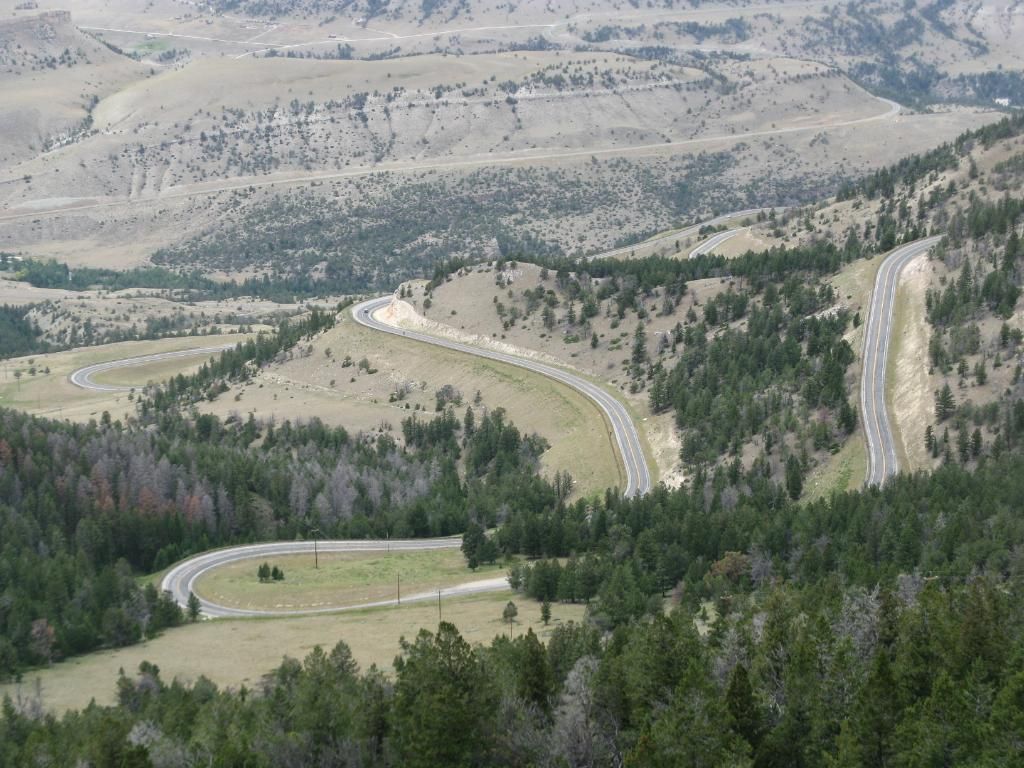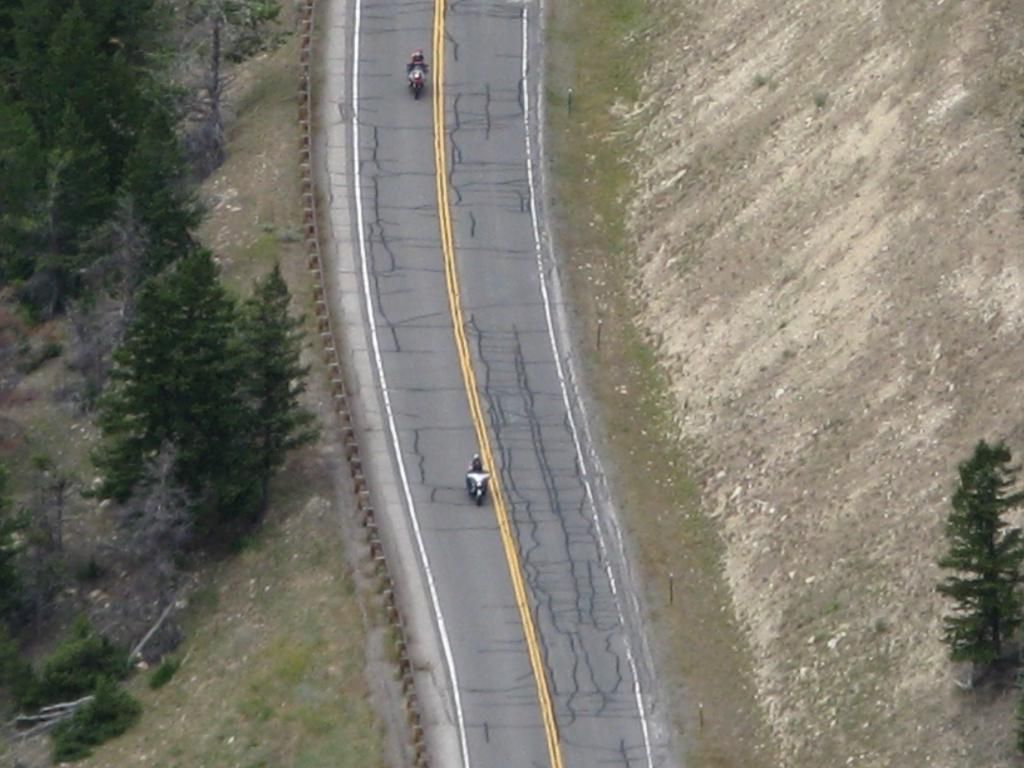 Did you notice those nasty black tarsnakes? Well shortly after Ron and I left after passing the cattle...
....I was half-way through a turn when I felt Ole Girl start to lightly smack my inner-thighs followed by a sickening, mushy loss-of-control feeling of her slipping and then it was over...Ron and I pulled over here...
We looked at each other and did the ol' 'did-that-just-happen' followed by, "Thank God!". I must have taken a tarsnake just right in the turn as did Ron...Well at least we had a nice vertical view of Heart Mountain!
The ride back to Powell was very windy! This day was a perfect day filled with so much beauty that whenever I speak of Beartooth Pass and the Chief Joseph Highway, I smile and shale my head in amazement! Ron and I finished the day out with an 'exciting' LOL trip to the Powell Laundry Mat...tomorrow would be an epic ride to Driggs, Idaho via the Yellowstone and Teton National Parks...