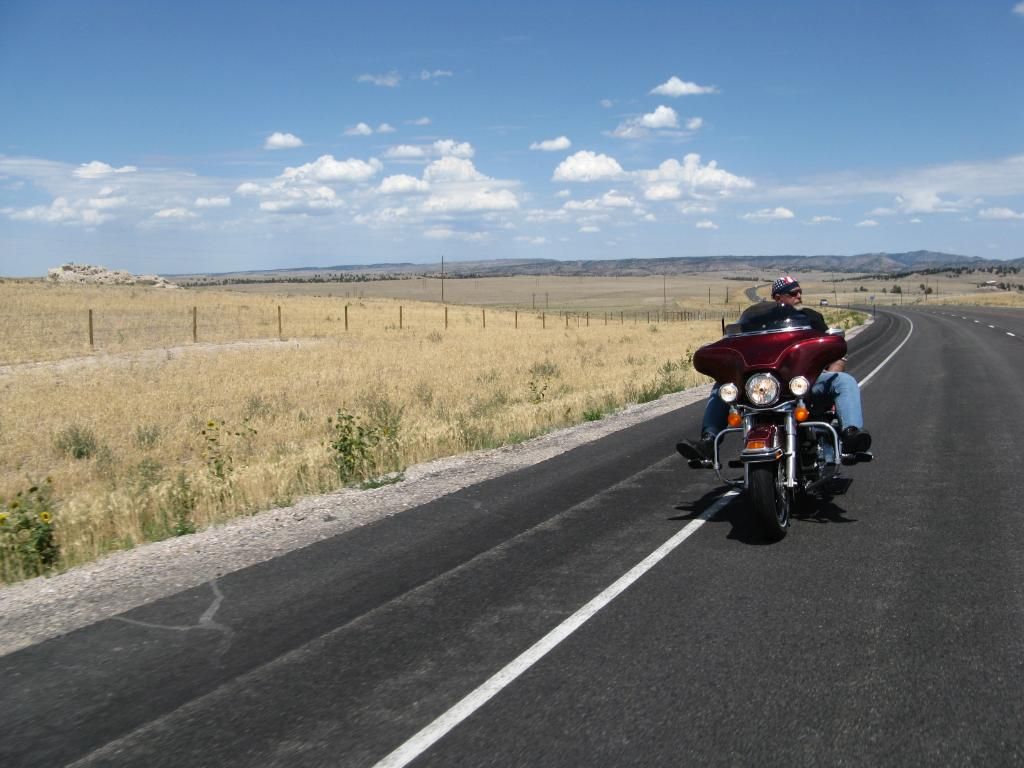 Day three had been a good day all around-so far! Ron and I left ya'll in Nebraska at the funky Route 26 gas station. We crossed into Goshen County Wyoming and as soon as I found a safe spot to pull-over we removed our helmets. Our day was about three hours from being over!
U.S. 26 between Torrington and Interstate 25 has some nice curvy turns, especially between Guernsy and I25.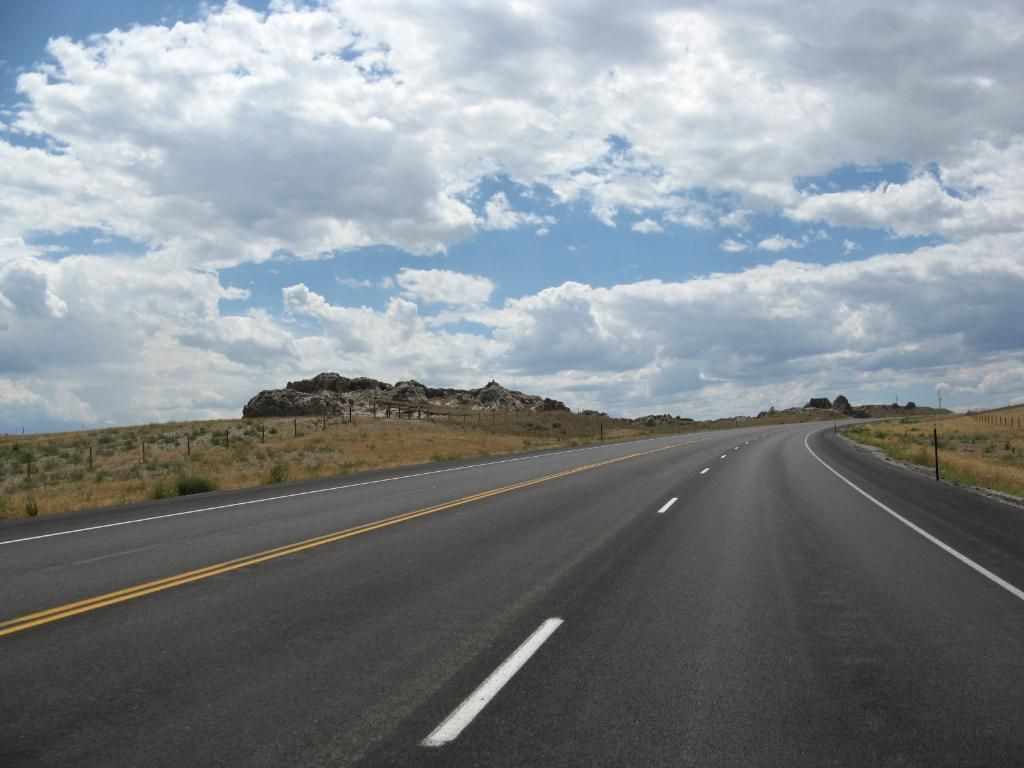 About the time we were entering the town of Lingle a Wyoming Highway Patrol car cruised past us-some how I knew he would be wanting to speak with me about my apehangers. Sure enough he turned around; I made sure I was rolling at EXACTLY 30 miles per hour per the posted speed limit sign posted at the town line...so he was behind Ron and rest assured we were not a hair over the speed limit and I was sitting as tall as possible in the saddle to minimize the height of my bars. I knew exactly where I was having been here two years ago and I knew that there was a gas station around the bend and I also knew that I REALLY had to use the bathroom! About the time I thought we would get lit up I saw the gas station-I used the proper hand signal to turn right and swiftly and safely executed a nice right turn into the gas station. I was expecting the patrol car to follow us in but it rolled slowly on by! But boy, did I ever need to whizz! I hustled into the gas station to take care of business but before I did, that patrol car drove past one more time!
The leg from Lingle to Interstate 25 was uneventful! The further west we rode the bigger the Laramie Mountains became; I also began to see smoke from a big fire over towards Glendo. As much as I do not like the Interstate "Super-Slab", I25 between Cheyenne and Sheridan really is scenic and the posted speed limit is 75 MPH! Here is what we saw before getting shut down by a HUGH summer storm...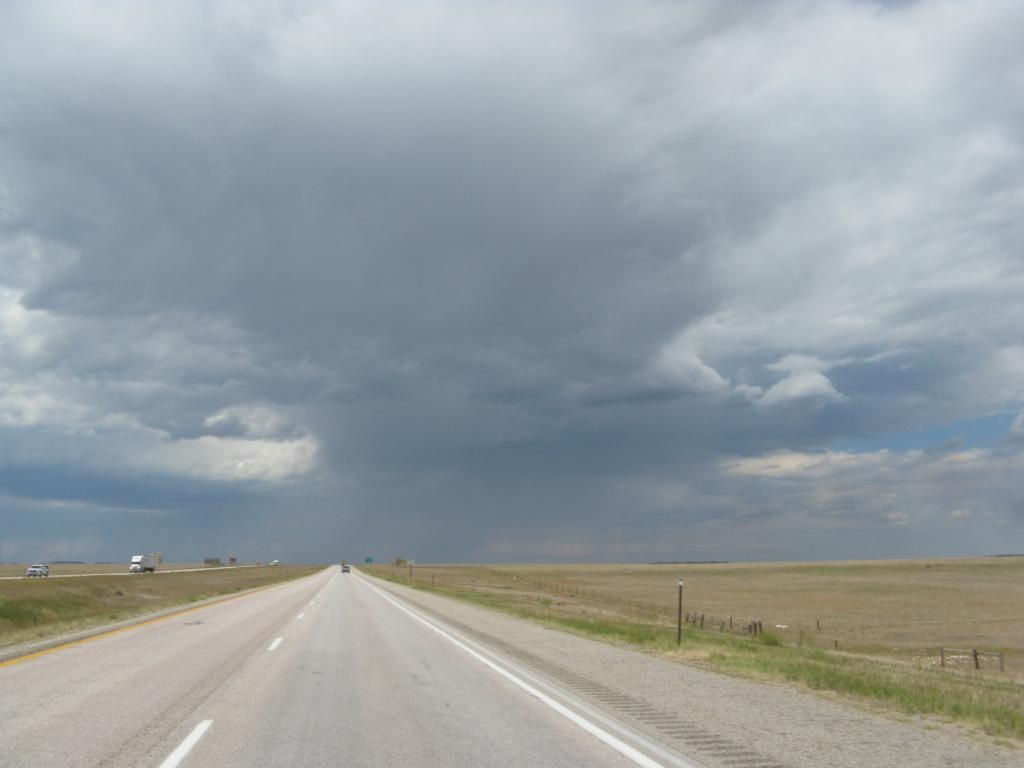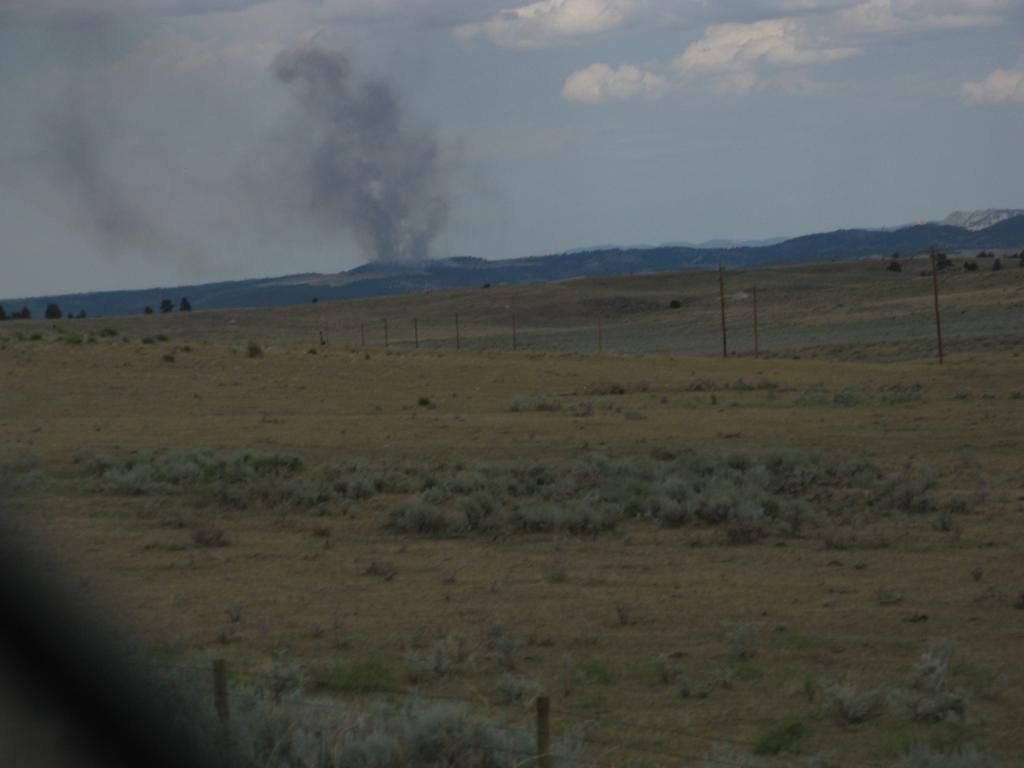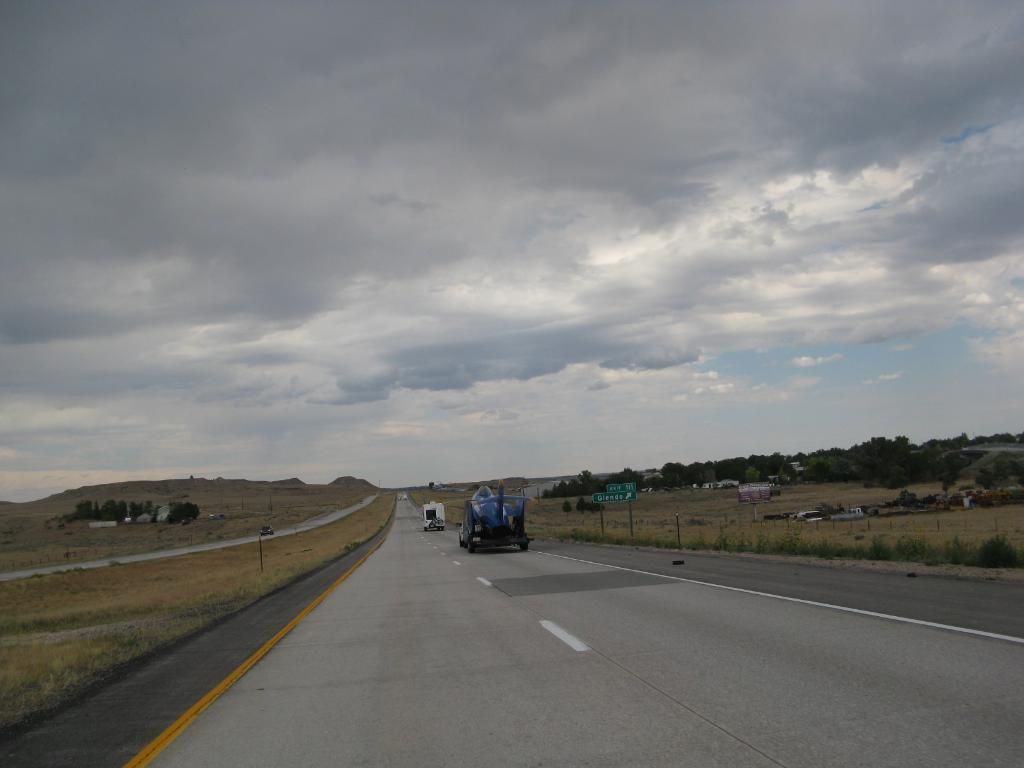 You never can tell what interesting sights you'll see along the way; why, you may even see a MiG15!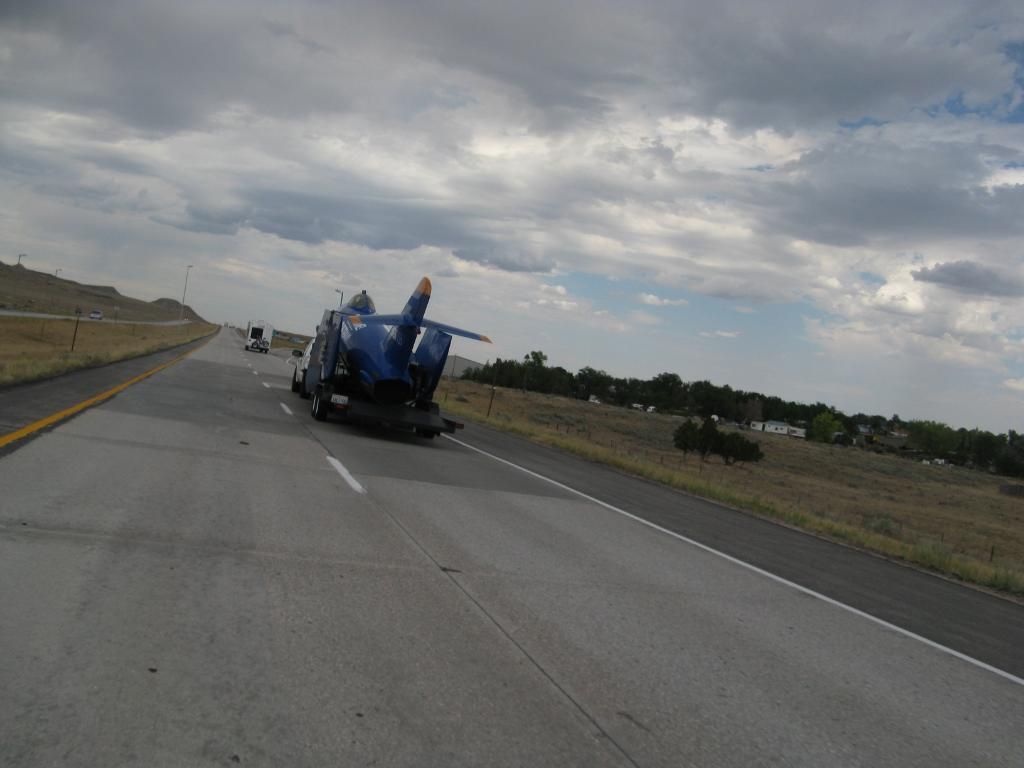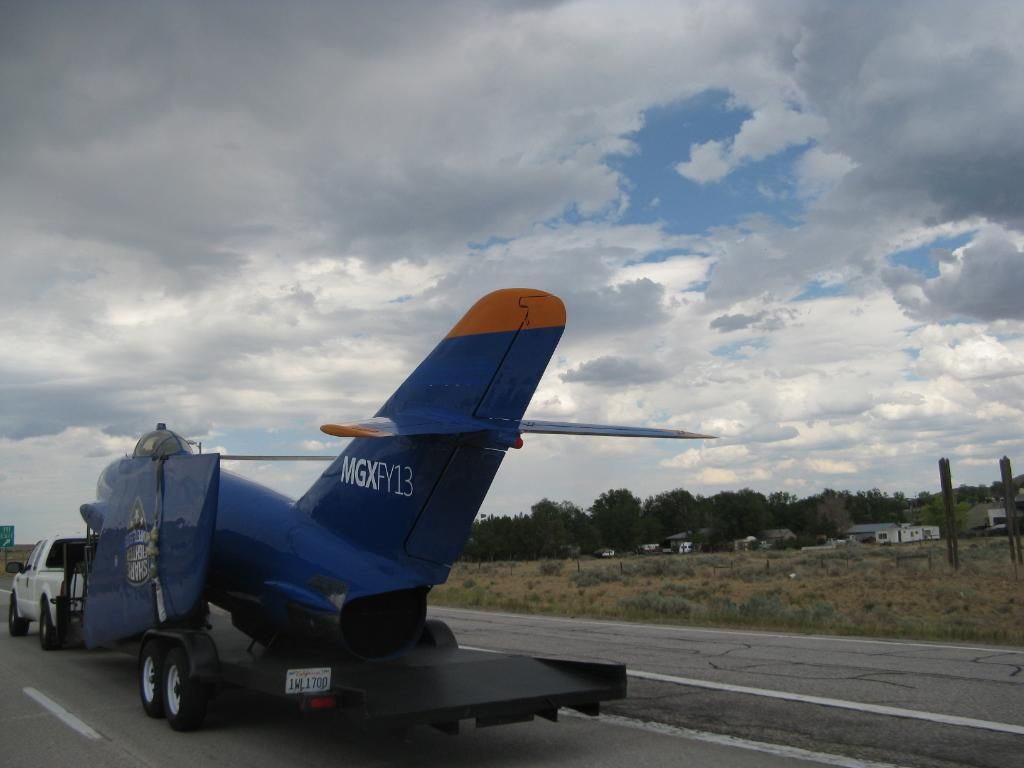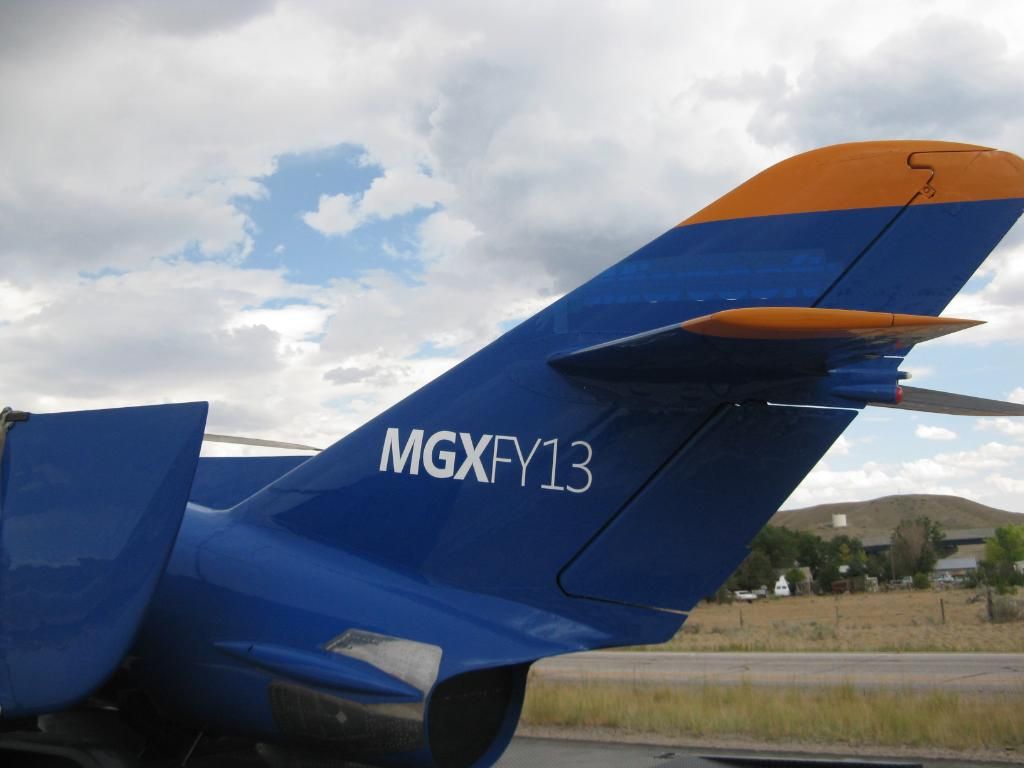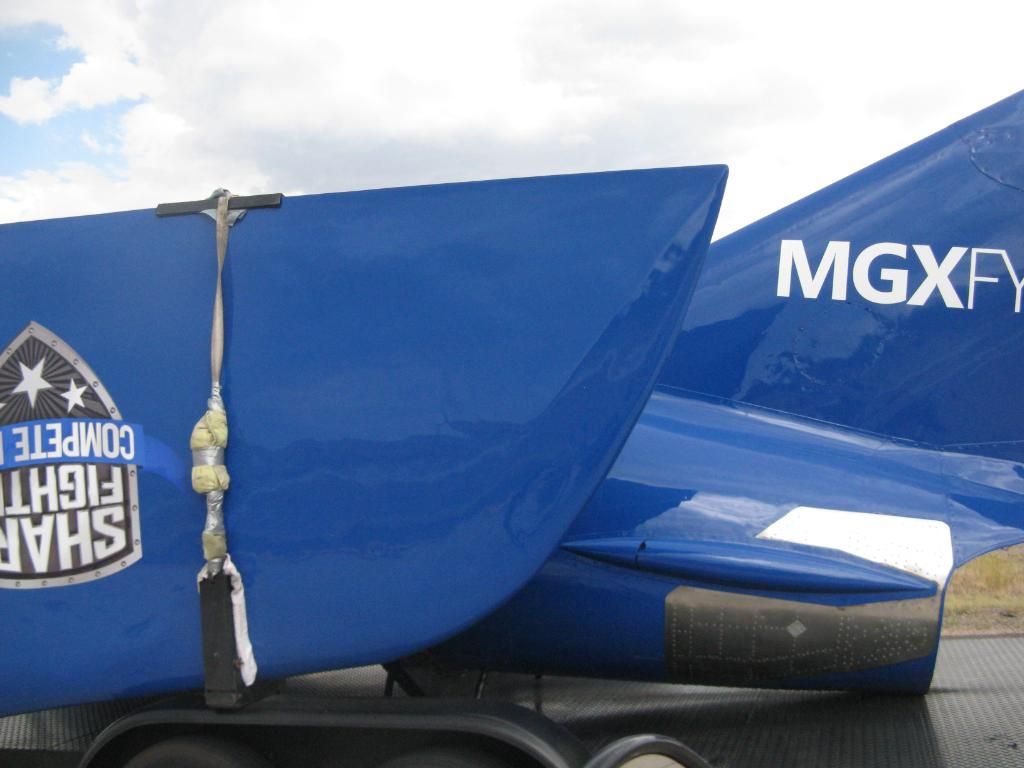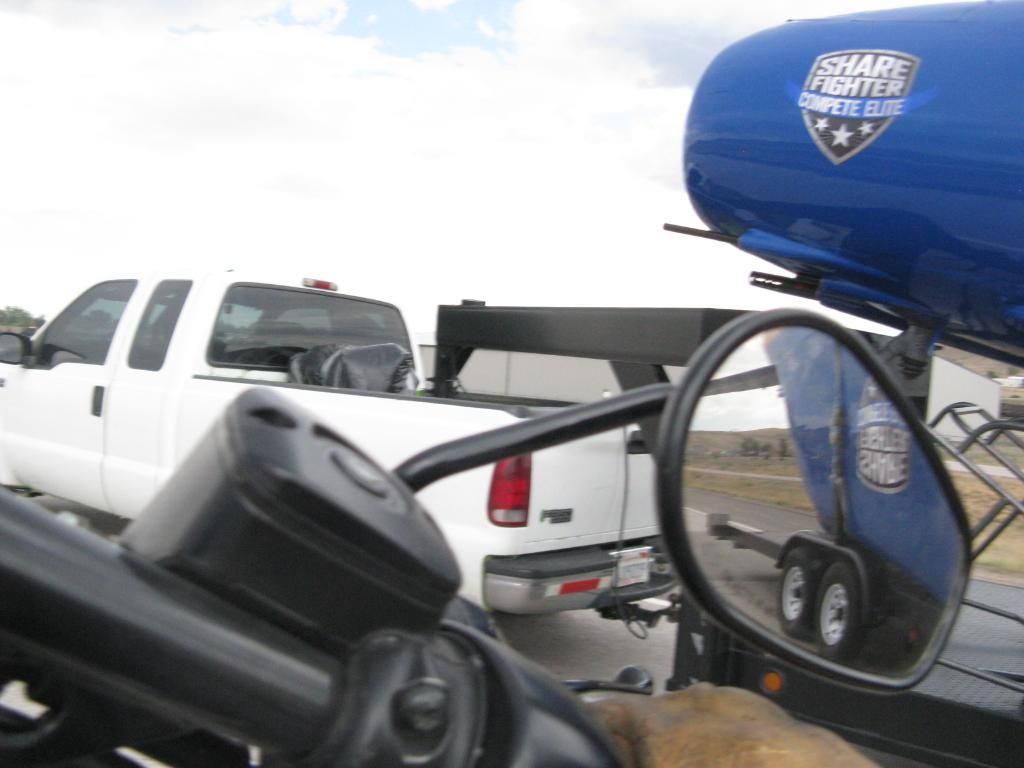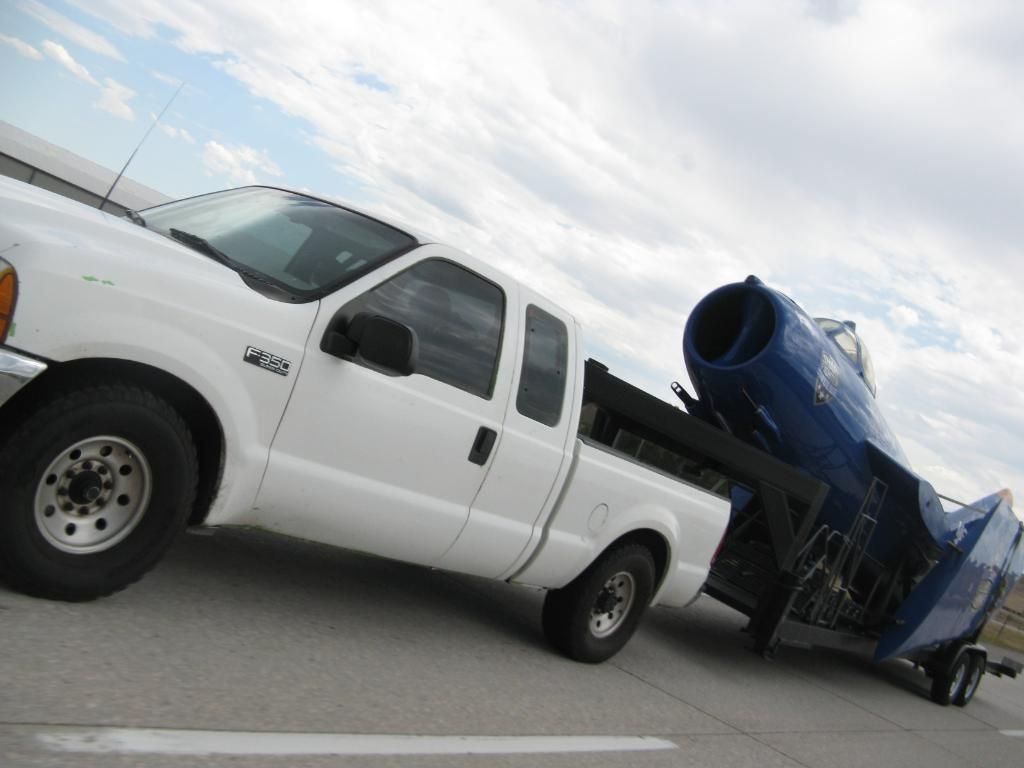 Those threatening storm clouds seemed to miss us but we managed to catch up to another one...we tried hard to grit it out but it started to storm in earnest! Rain hurts! Thankfully we only had to deal with the liquid pain for two miles. We were blessed with a rest stop so we zoomed in just in time for the down pour, thunder and lightning! You can see just how heavy the down pour was in the second picture below: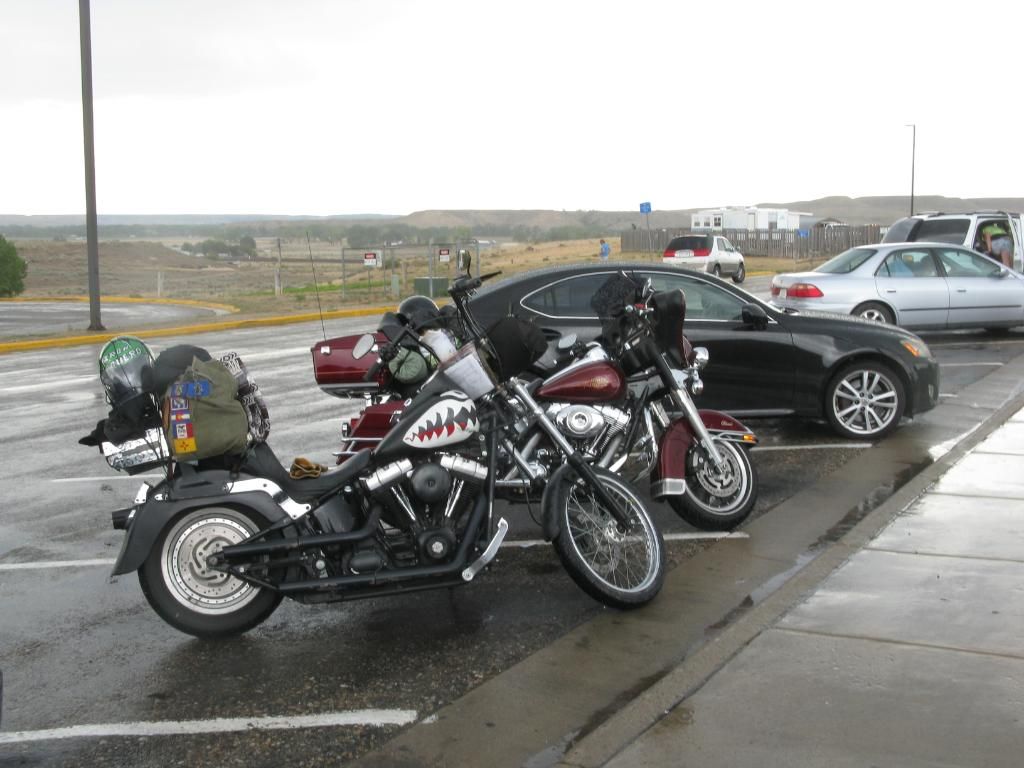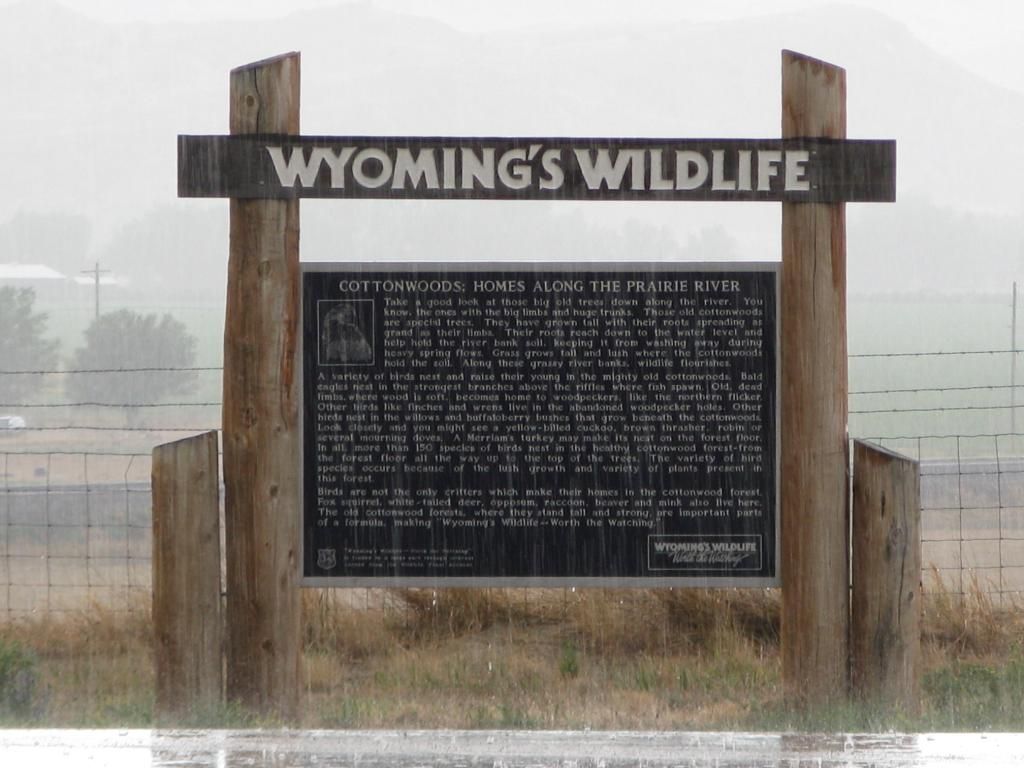 Without even trying, this was the second time I was caught in a rain storm on Interstate 25, north bound, on a Sunday in Wyoming! Ron and I waited the storm out-heck we only had sixty miles to go before reaching our stop for the night, Casper. Once the rain stopped we mounted up, lit the wick and made Casper in no time at all! We enjoyed a great dinner at Poor Boys, a block away from our motel!