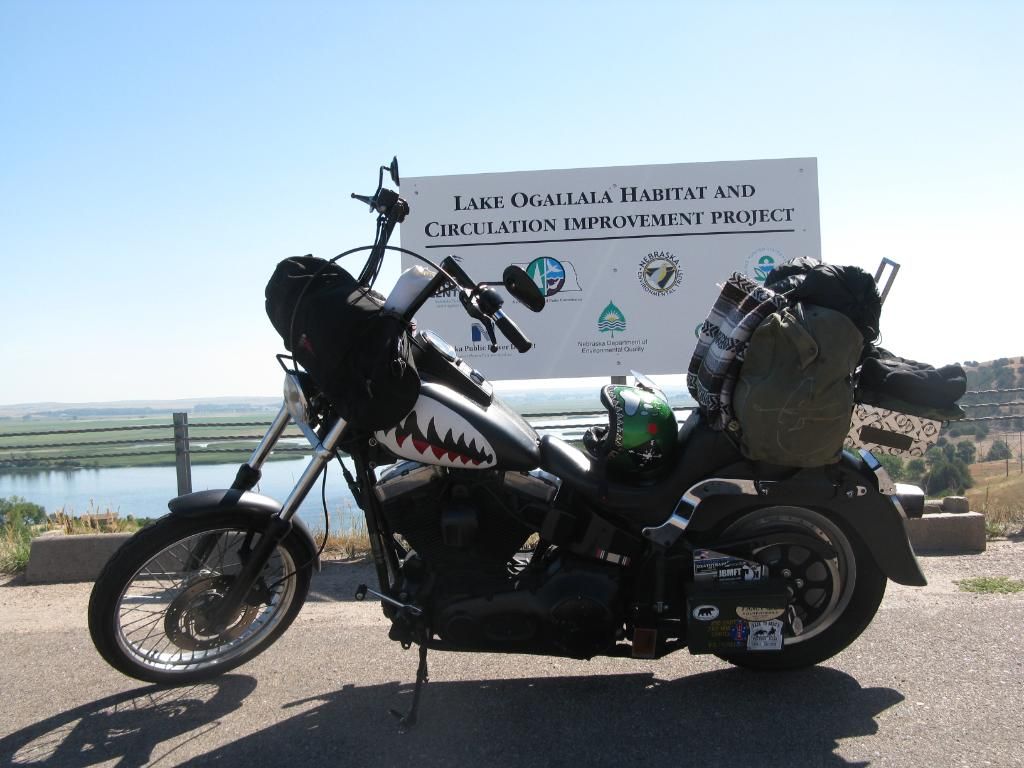 (I ended my last post with Ron and I making our way west through Nebraska).

The further west you travel on U.S. 30 in Nebraska the distance between towns begins to increase between those tall silos. The highway itself is straight like the railroad tracks to the point that when you encounter a curve, it can really surprise you-North Platte has some of that at each end of the town on '30. Fifty-six miles later we hit the big town of Ogallala. I was excited about this because I was going to lead us around Lake McConaughy or Lake Mac. At this point we would be leaving U.S. 30 and picking up Nebraska 92. The other change would be in the substantial elevation gain as we headed almost due north and then northwest around Lake Mac. From Ogallala there would be a lot of scenery and very little signs of mankind except for one or two semi-ghost towns, the ever present coal trains and lots of sunshine, blue sky's and cotton ball clouds. There are about three 'towns' in the eighty-five mile stretch of NE 92.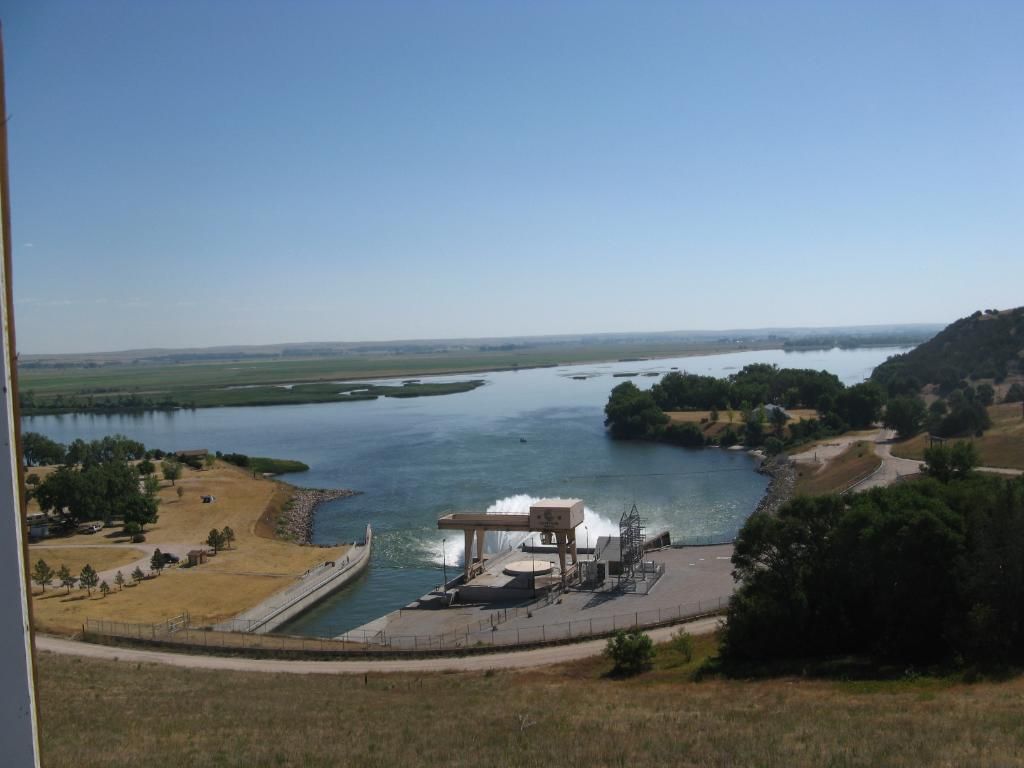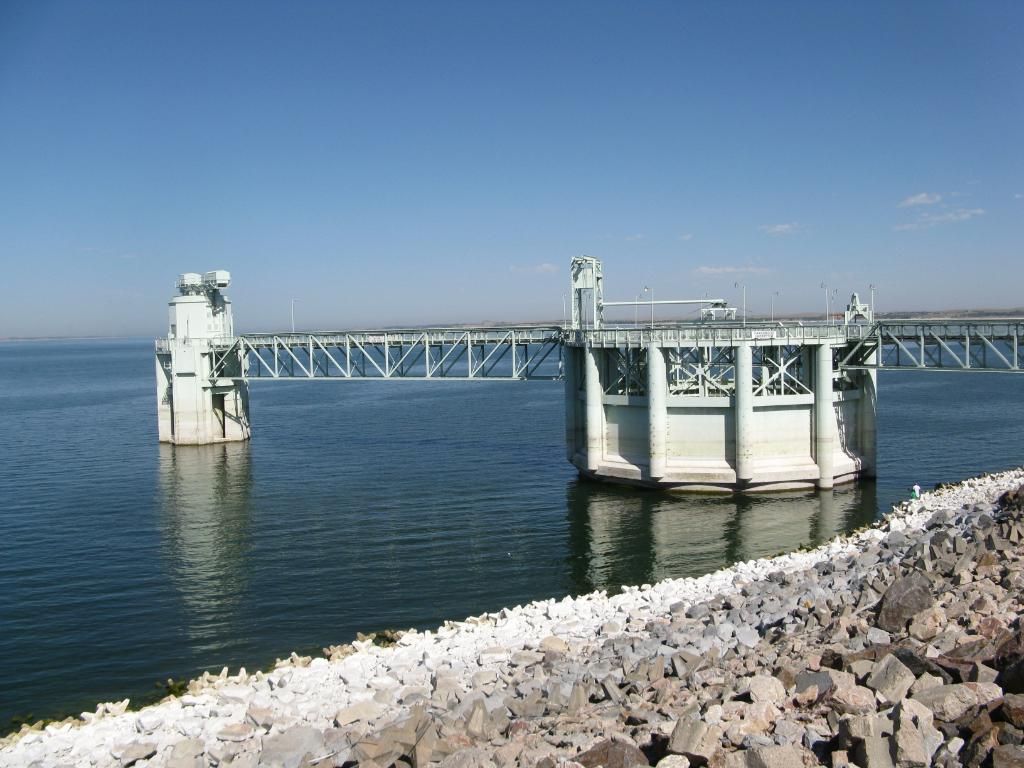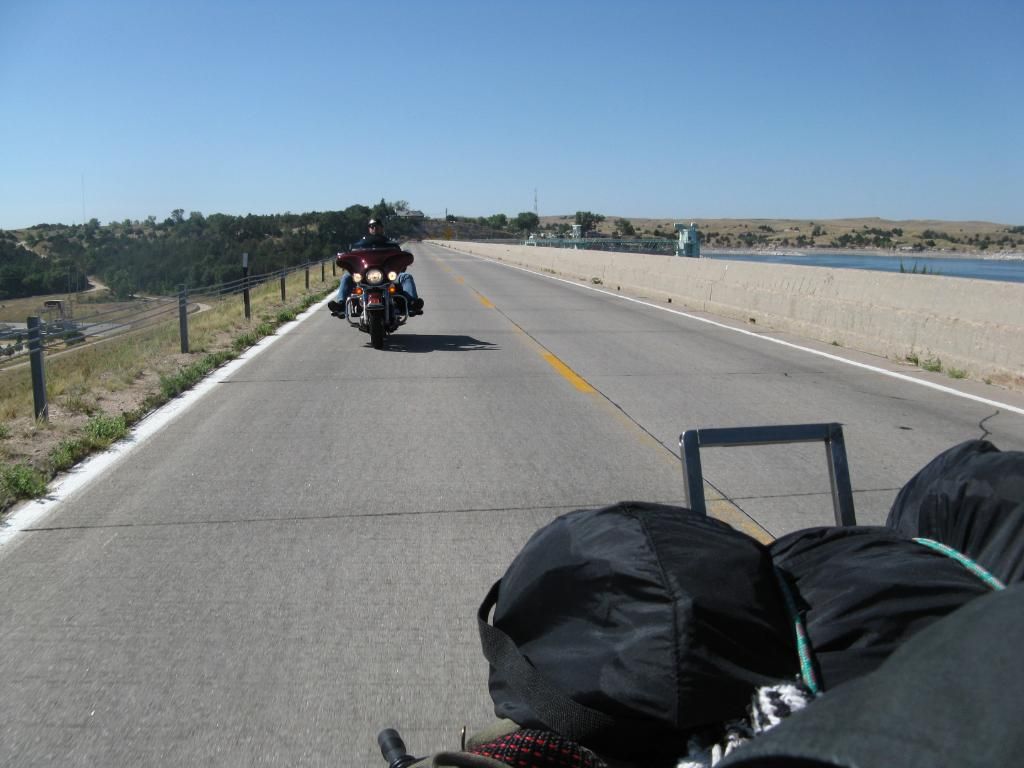 Ron and I were actually traveling the Oregon Trail along the North Platte River! We kept rolling along enjoying the cooler temperatures, especially when those big ole clouds would block out the sun giving us a nice break from the sun-rays! Bridgeport would be another mental checkpoint in my mind and after making a head call at an abandoned Sinclair gas station, we made a very noticeable right-hand turn leaving Bridgeport. From Bridgeport we were presented with twenty-four scenic curvy miles, that included the Chiminey Rock National Historic Site.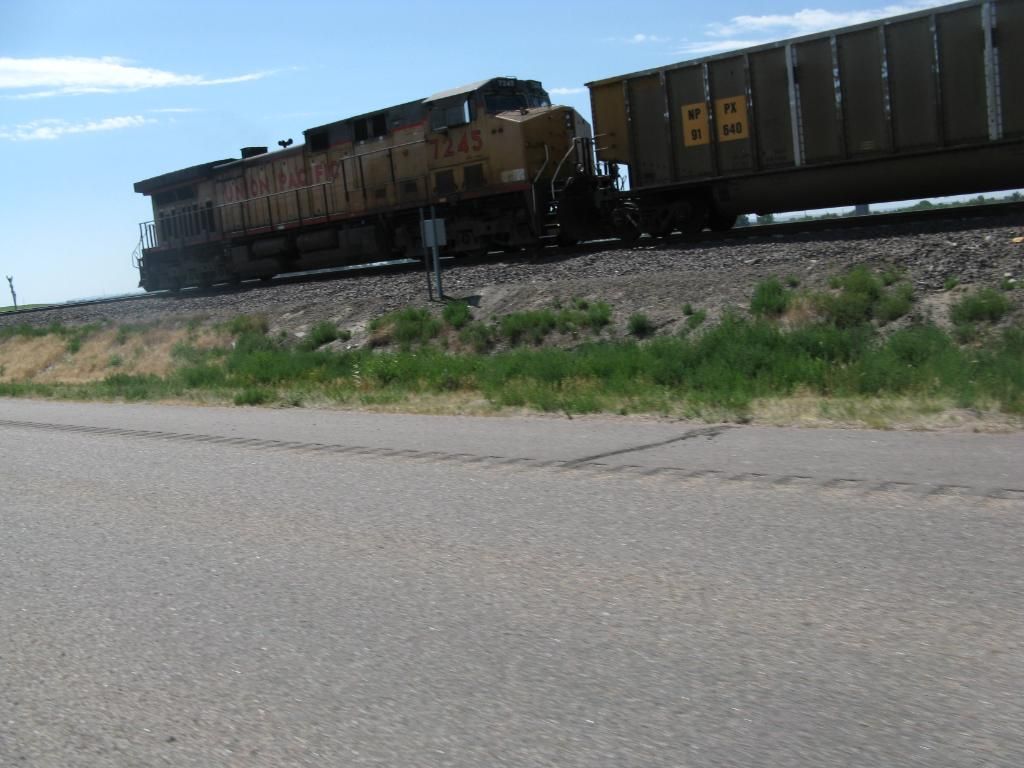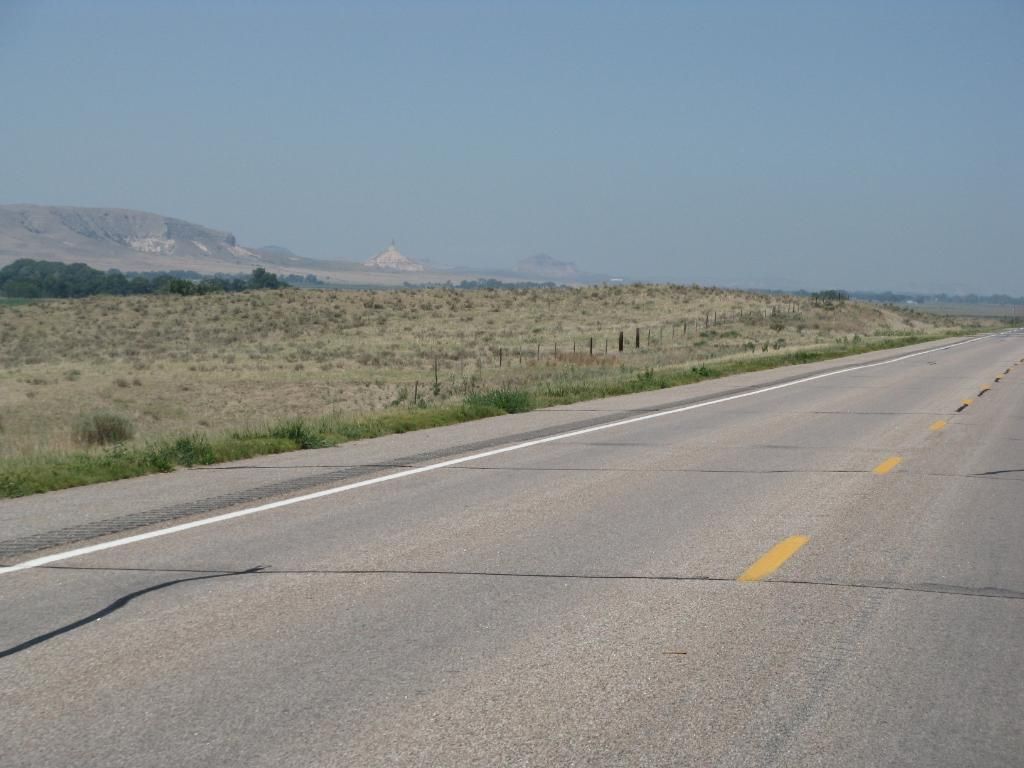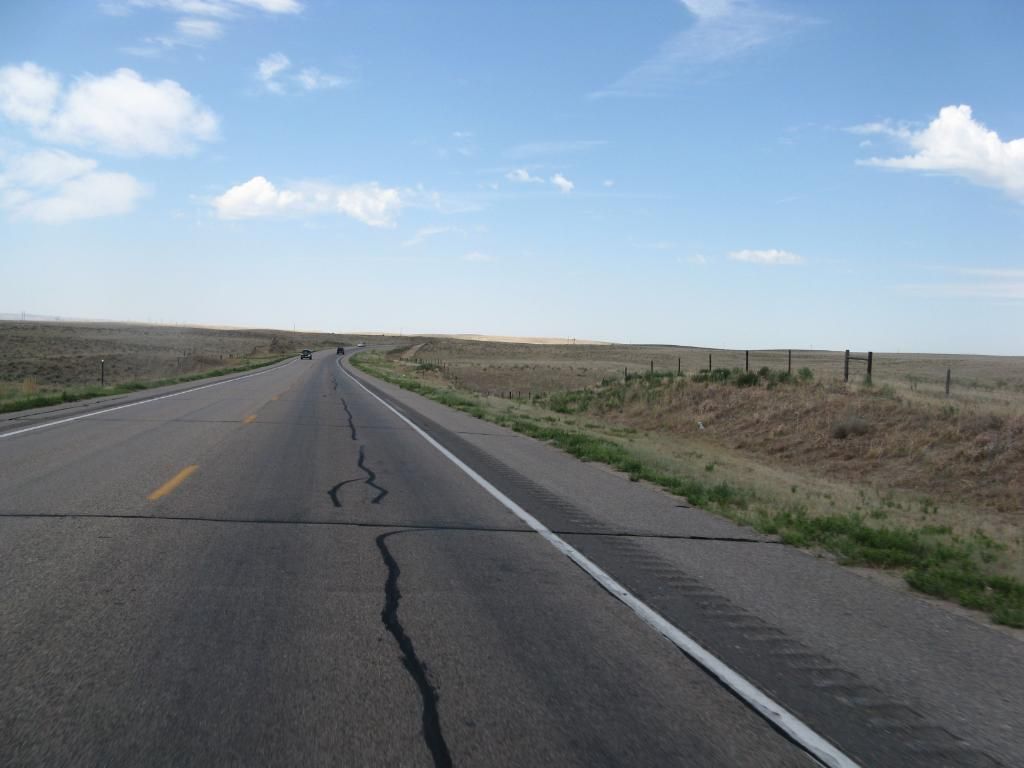 The road past Chiminey Rock took us to the small city of Scottsbluff. By now it was time to buy our machines a new tank of gas and for us to take a break-stretch out our legs, buy some Gatorade, graze on some snacks and for me a cup of joe! The gas station we stopped at had some 50's type 'theme' going on. True to form there were some colorful local folk who wanted to chat about our machines and what our destination was; most of them were kind and usually assumed we were headed to Sturgis...I always tried to act like I did not know what Sturgis was! Because of colorful people we were meeting along the way, I began to joke with Ron about how we were making new friends everywhere we go!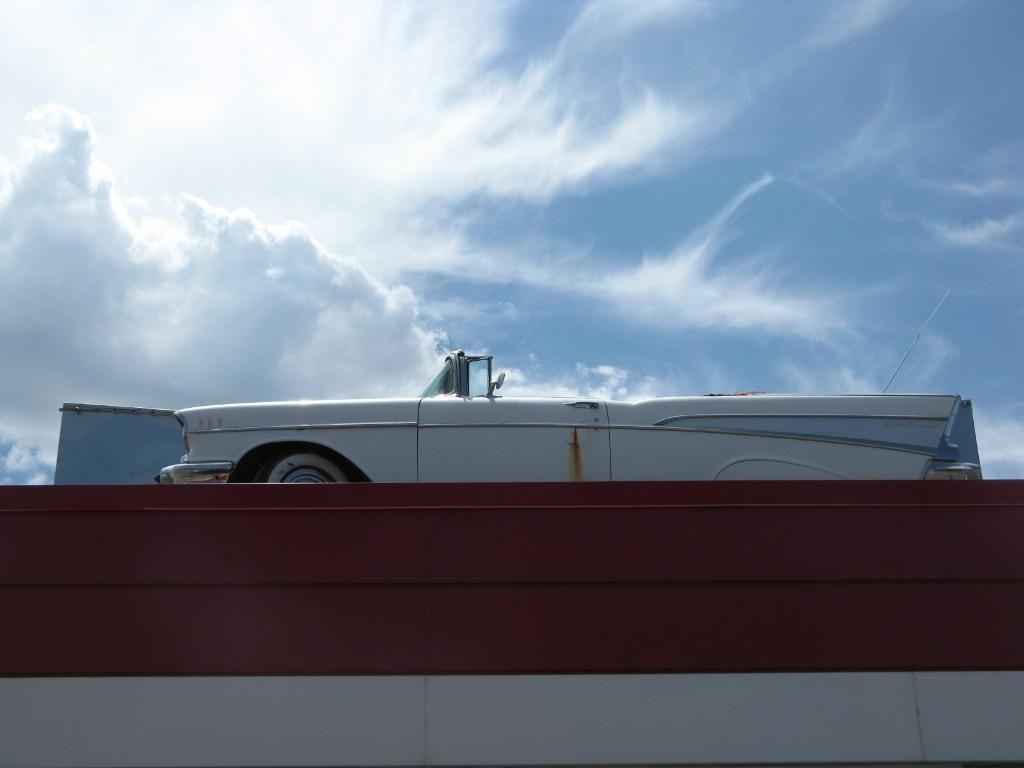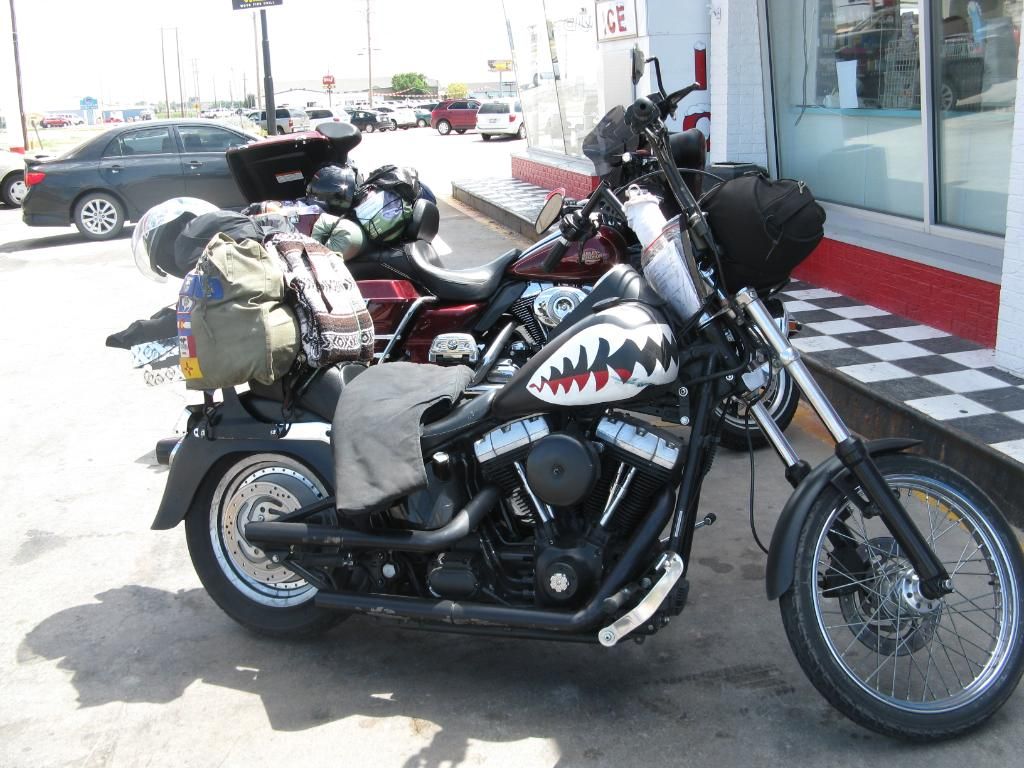 After we were finished taking care of our thirst and hunger we cinched down our brain-buckets one last time. Wyoming wasn't to far away and once we knew we were across the line we'd stop to take 'em off! For now we'd have a nice ole ride from Central Time to Mountain Time!