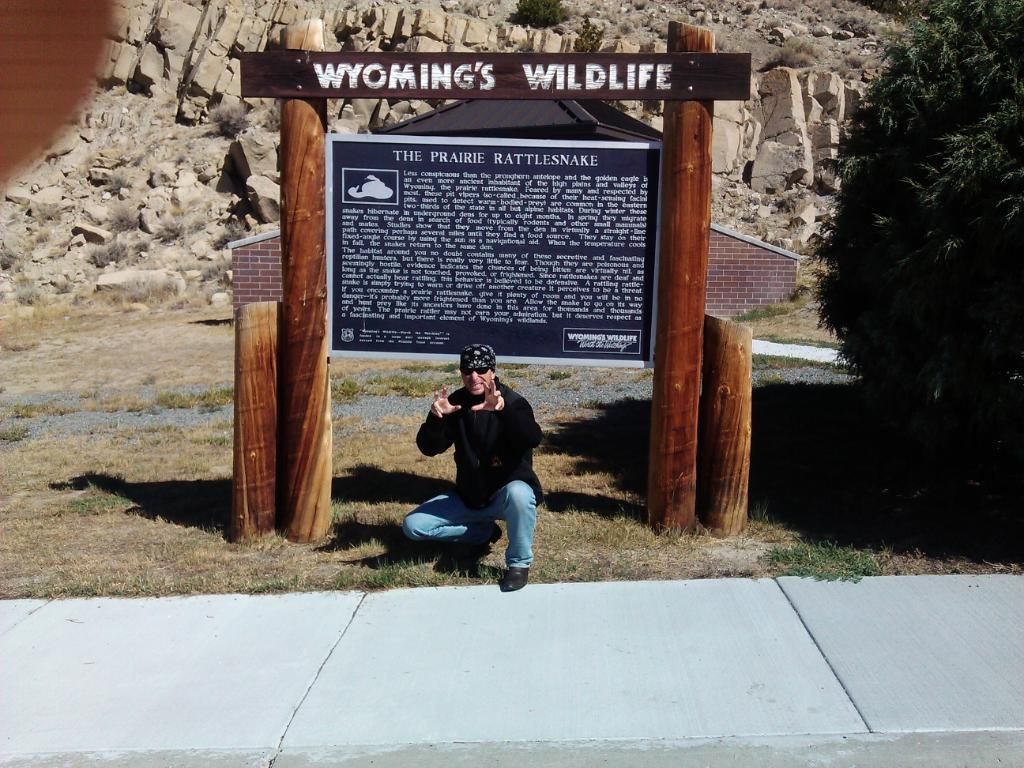 Ron and I entered Thermopolis on US20; there was a substantial change in elevation as we chugged up the grade, past the red rock, leveling out into Thermopolis. Here is where the famous Big Horn River starts and flows up to Montana past Greasy Grass (Little Bighorn Battlefield). I would have stopped here but we did not have the proper time! Next time perhaps! We could have stayed on US 20 to reach Powell but we wanted to stop at the Buffalo Bill Cody Museum in Cody.
As we rambled through Thermopolis we made a sharp 45 degree turn on to Wyoming Highway 120. Meeteetse would be the next town that WY120 would take us to; that would be a 52 miles through the Bighorn Basin-relatively flat but with some nice grades and safe curves. WY120 runs almost parallel to the Absaroka Mountain Range, which is actually a part of the Rocky Mountain Range. Perhaps we could have seen the 13,000 feet peaks of the Tetons or maybe some of the mountain peaks of the Yellowstone National Park; it was a little hazy and we were enjoying our ride so I did not feel inclined to stop! After a quick stop at a Wyoming rest area (picture above) we rode a little further until we rolled into the famous little town of Meeteetse-famous for the fancy-dan chocolate and small western feel; more importantly Meeteetse had dino juice for our machines! While filling up we got to inspect a Wyoming Game Warden's mobile bear trap...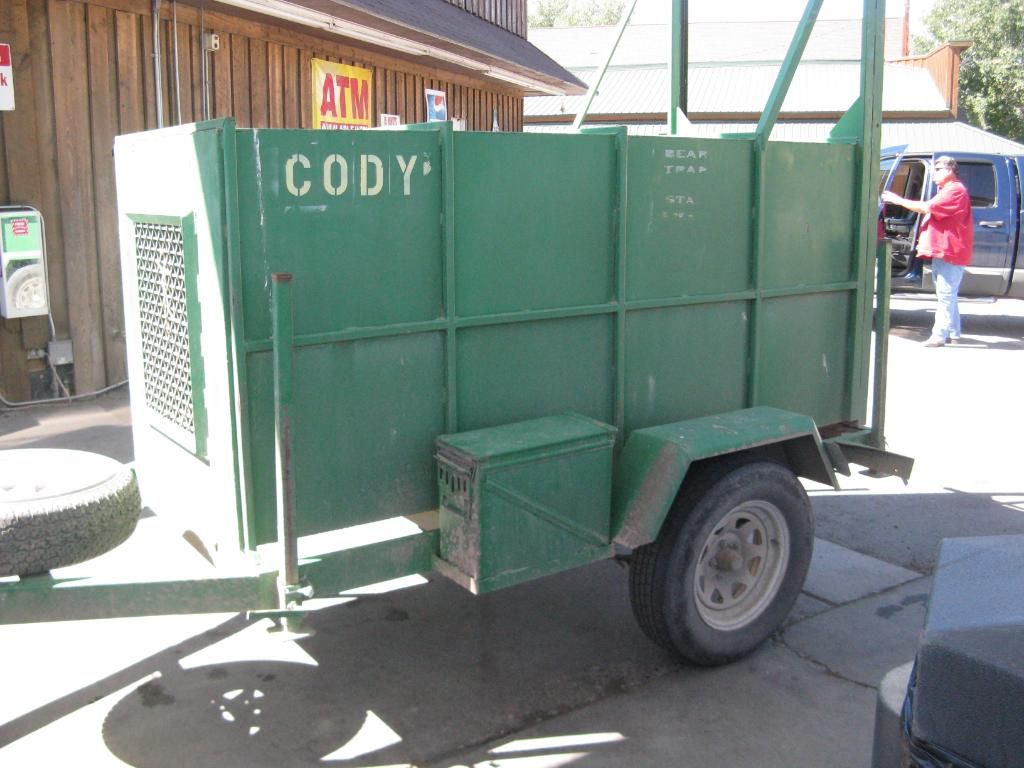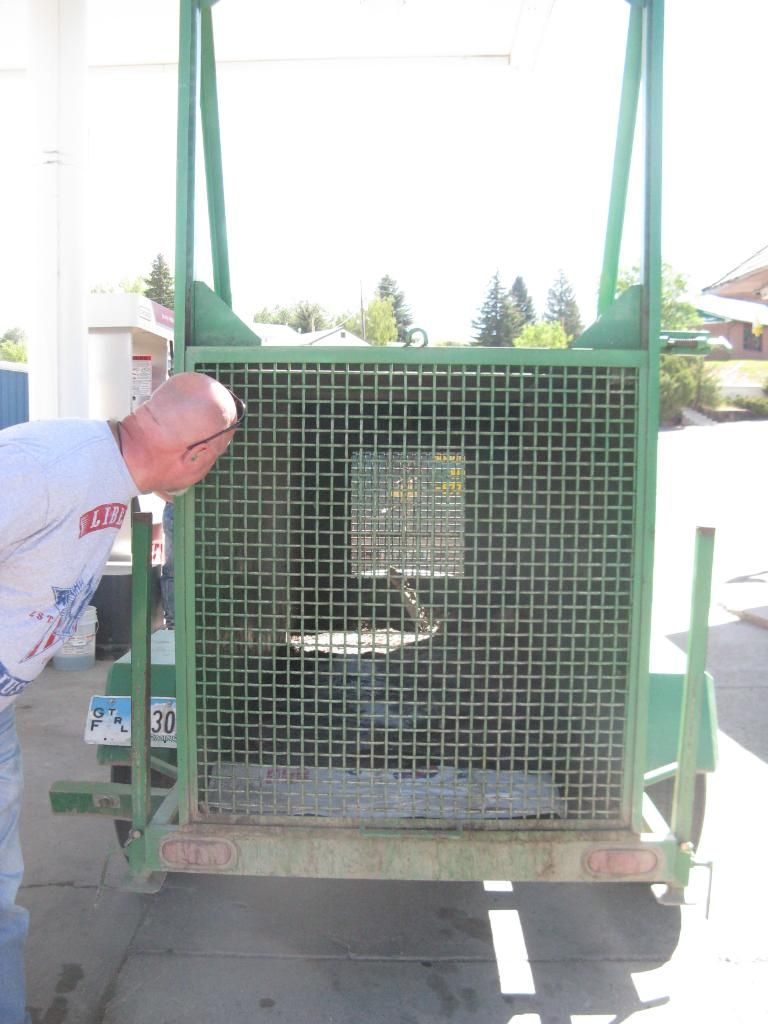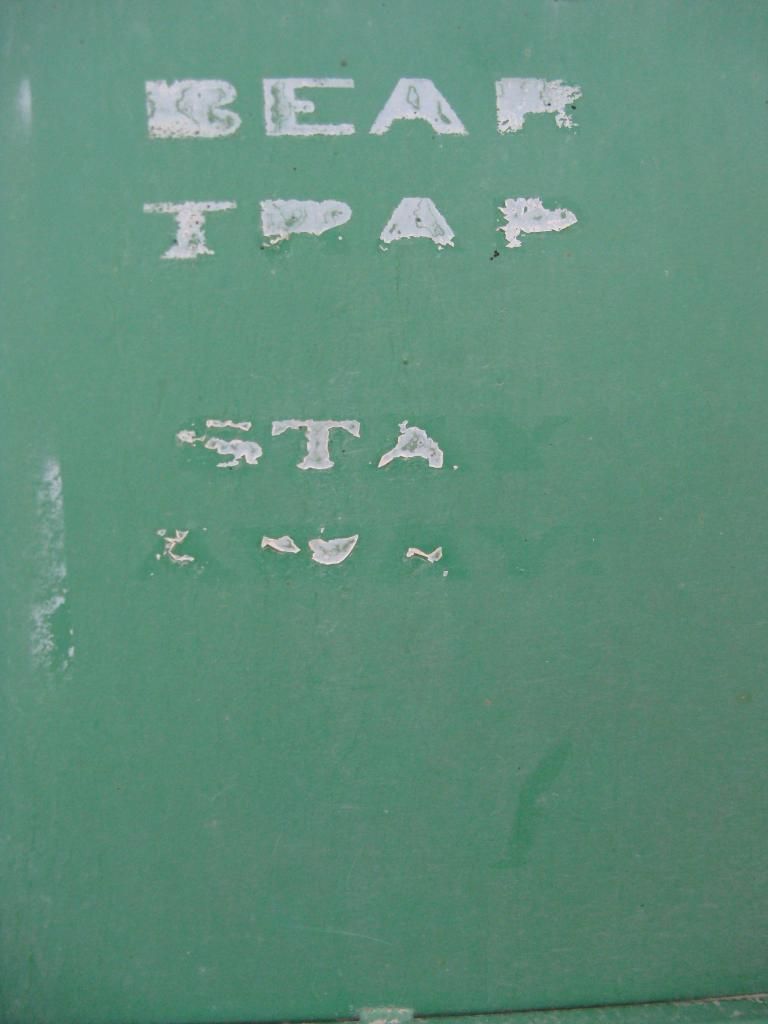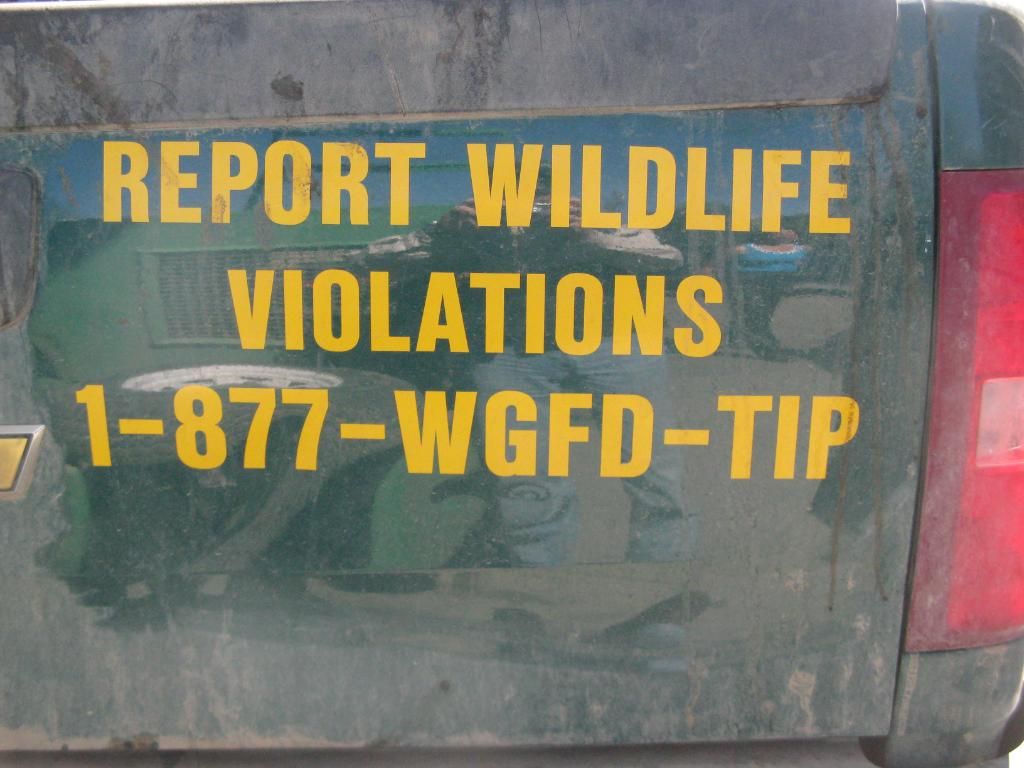 One of the game officers told me that they were trying to catch a bear in the area...those traps smell terrible! Meeteetse to Cody would be a nice 31 mile ride. The sunshine, blue sky and gentle roads made for an excellent morning of riding! I felt so relaxed and mellow from the ride!
A few miles outside of Cody the wind whip upped on us! The wind was pushing us mighty hard as though it didn't want us to make Cody! We passed a couple on a dresser seemingly stopped by the force of the wind. Ole girl was howling as I gave her more throttle to power through the invisible waves of force!
Ron and I eventually made our way into Cody! Wow! What a challenge those last 10 miles or so were! After grabbing a quick lunch at Dairy Queen we found a parking spot at the Buffalo Bill Museum-an absolute must see if you are a fan of, cowboys/Indians, firearms and western art! Poor Ron was ready to leave a lot sooner than I was-I could have easily spent another day soaking in the artifacts! Here are a few pictures...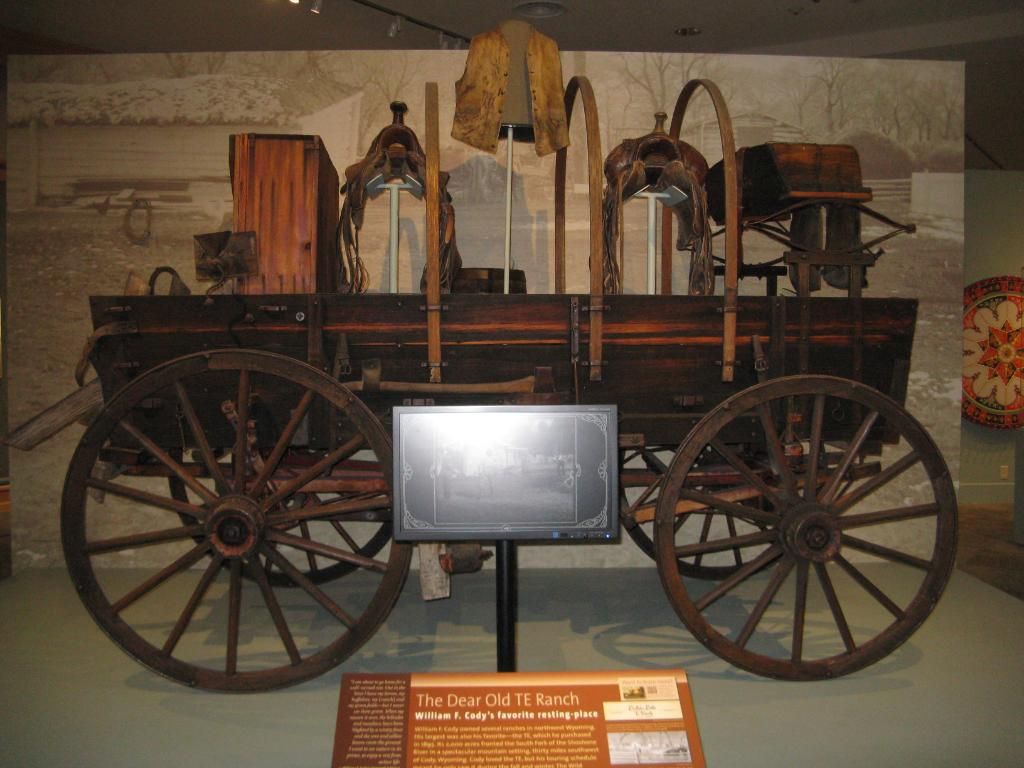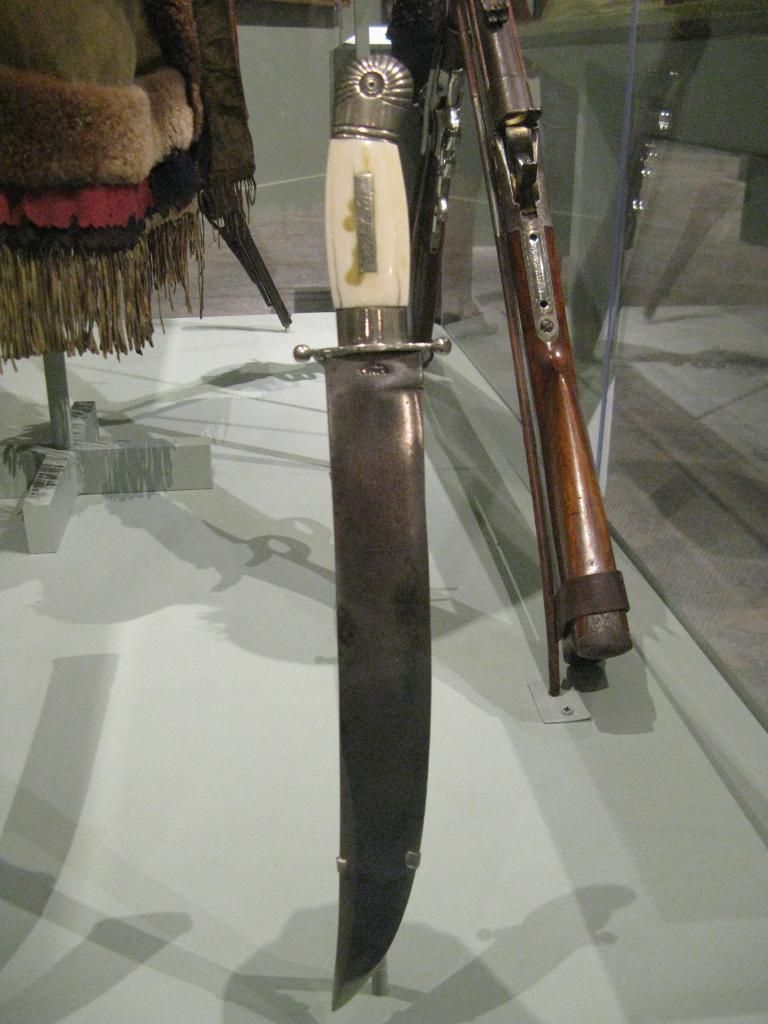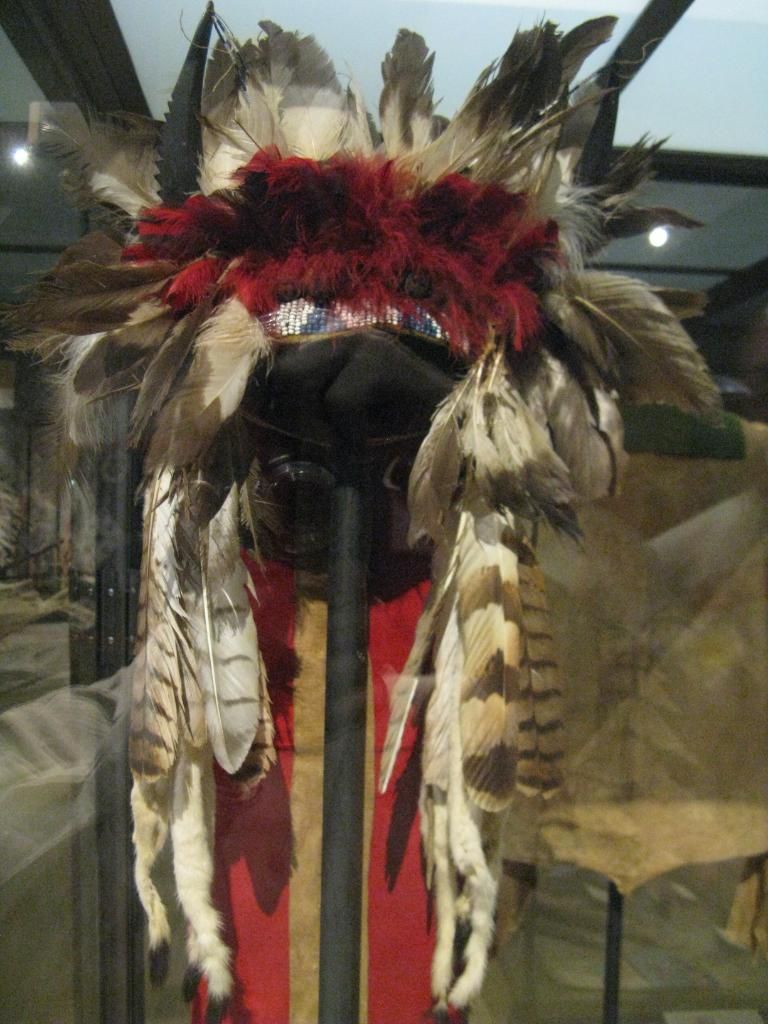 Ron finally dragged me out of the museum...we poked around town for a little bit more before heading over to Powell. We would use Powell as our jump-off point for our adventure up to the Beartooth Pass. Thankfully we found a great local Mexican place to eat dinner-all the locals were there and the place was pretty packed! Real good food!