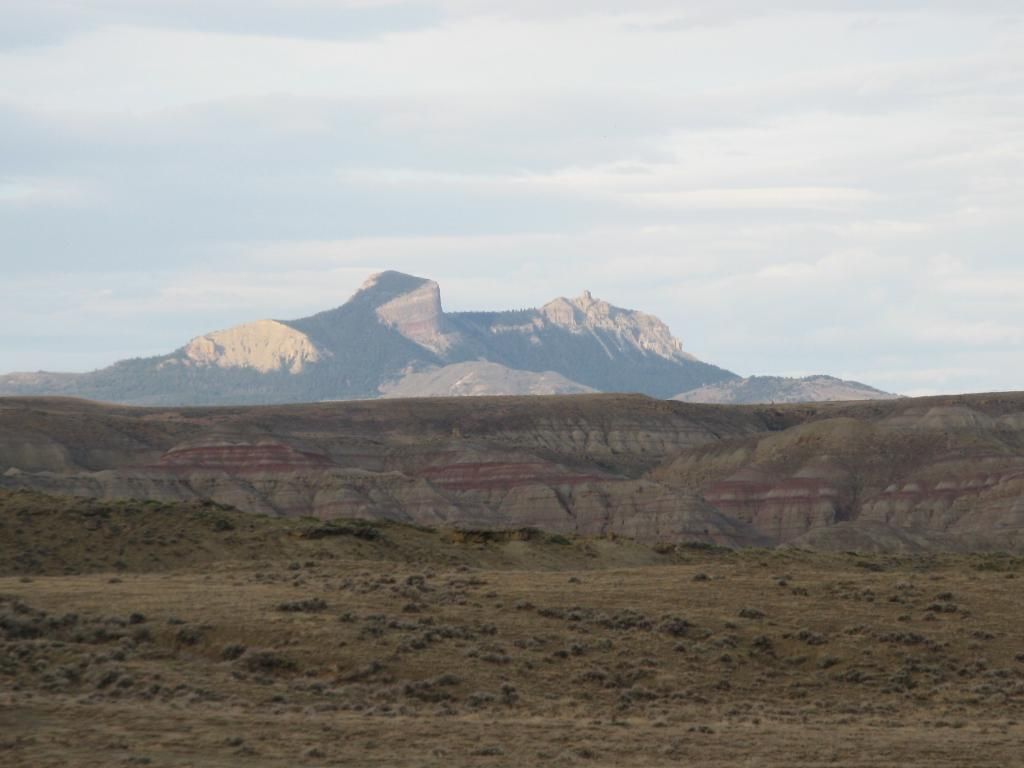 Heart Mountain, 8,123 feet!
Those mountains are part of the "Beartooth Pass" We would end up on top of those mountains later on in the morning-those peaks are 10,000 feet plus!
Early morning, Powell to Red Lodge, Montana via WY294. Incrediable! I was so slacke-jawed by the beauty of the lanscape, I signalled a stop to take pictures! We later learned from a local resident that this area is refered to as, "The Desert"...the dawn sunrise and clouds was a most excellent start to the morning!I had no incling that this stretch would be so beautiful!