I am not sure what time we woke up but I was not ready to get up but once I cleared my mind a little bit and remembered that I was in the midst of a roadtrip, I got a little pep in my step! A critical factor in the pre-dawn hour is coffee...if I don't have it, my disposition becomes rather nasty. Once I was done getting dressed I went out to the front desk where I was 'geeted' by a small, loud, gremlin looking like dog. The kind lady restrained her dog and kindly explained that she did not have the coffee out yet (another drawback to getting up at oh-dark-thirty) but did have some behind the desk-she poured me some 'tea' and I went back to the room to get my gear.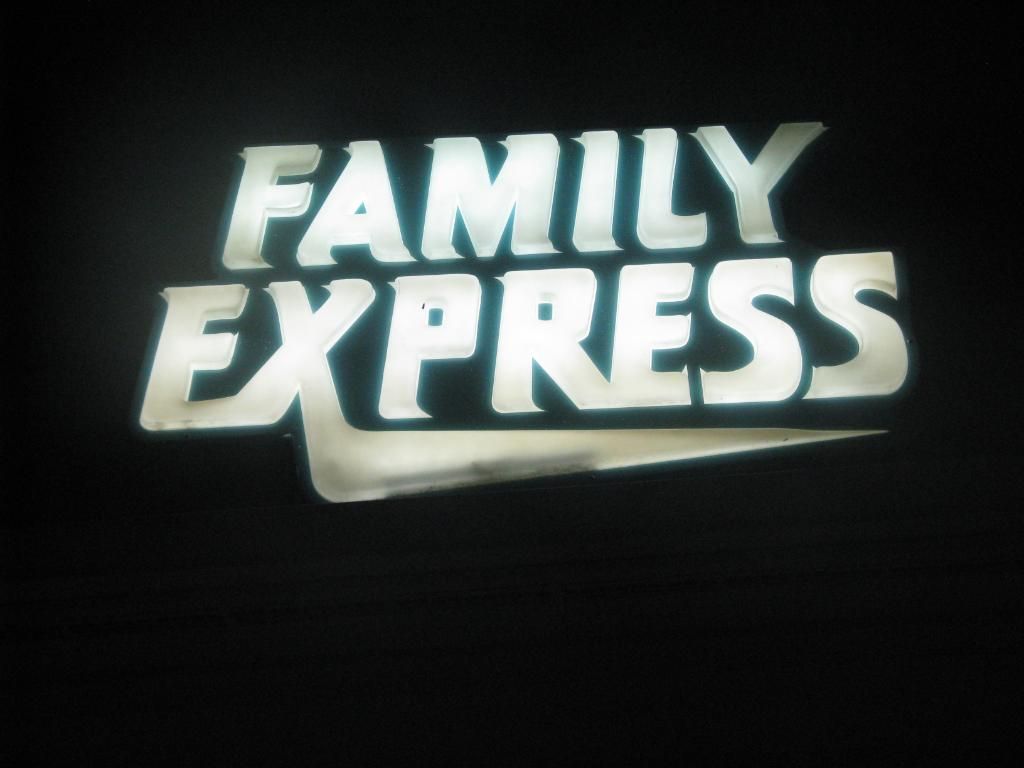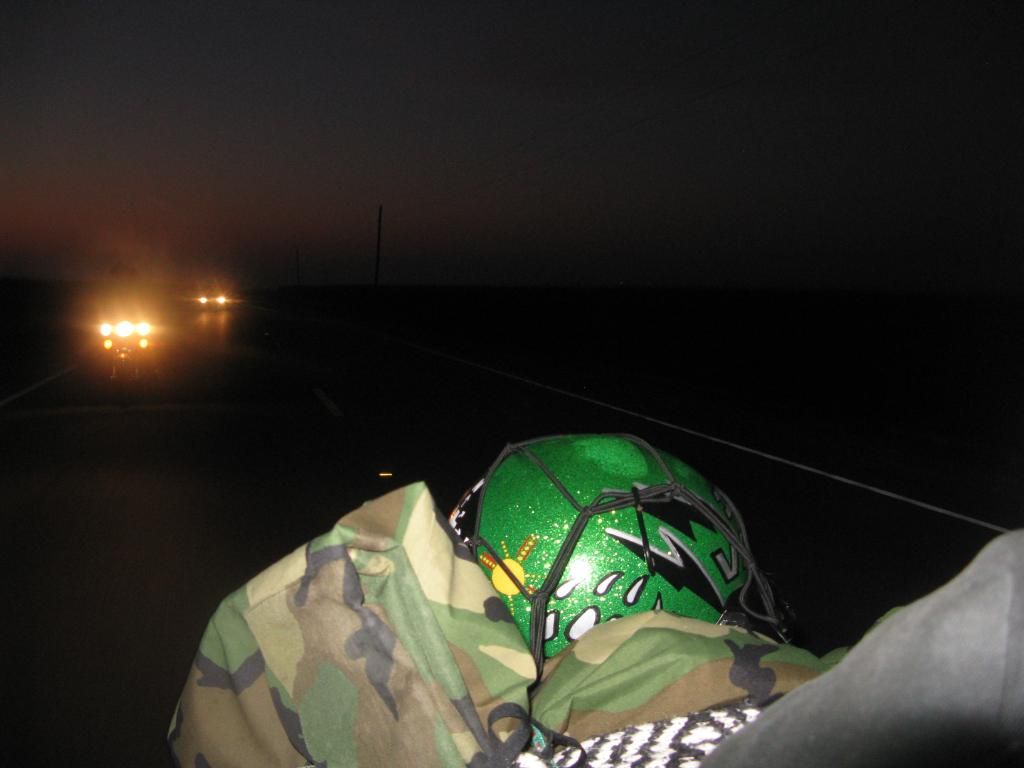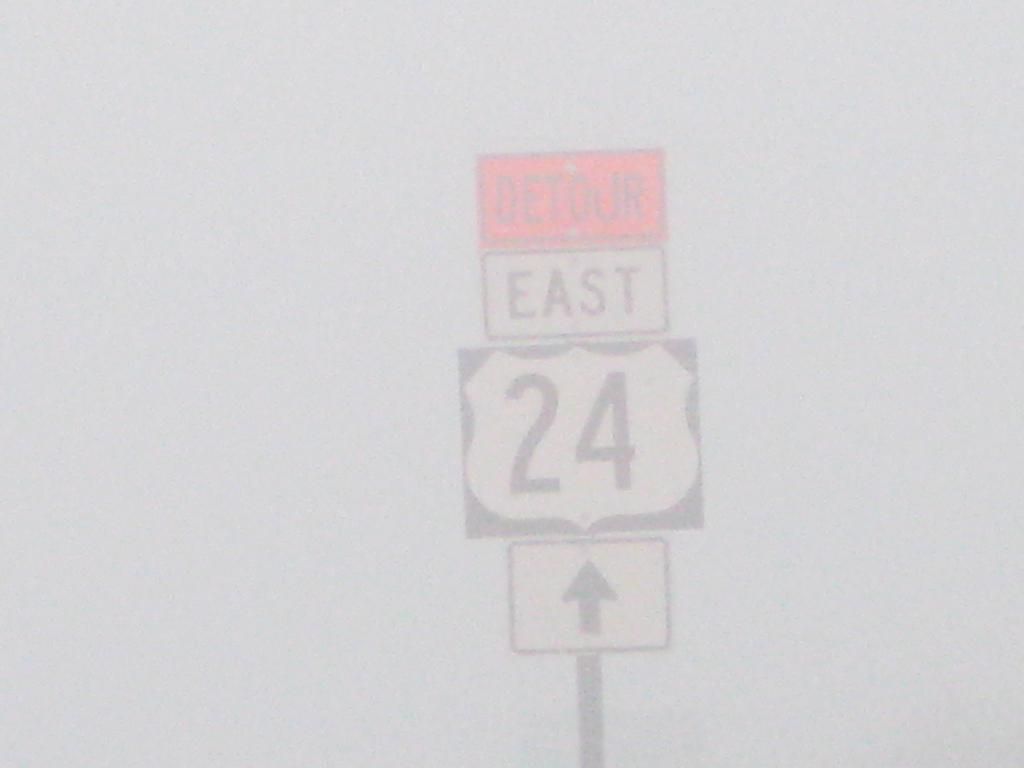 Out on the road we soon encountered some fantasy world like fog; pockets and levels of fog that made objects appear to be half creatures and giving me a slight degree of vertigo...we did make an all important coffee stop at the Family Express! The fog persisted as we made our way to Illinois. The much 'feared' DETOUR sign soon appeared and soon we were on a very long and foggy detour through the Indiana countryside. At one point we were riding through a a forest of wind-turbines; the effect of the sun and fog created some incredible visual sights, and those blades are H-U-G-H-E! Eventually we were back on good ole US 24! Now we were thinking about breakfast! Indiana became Illinois as the fog melted behind us as the Land of Lincoln unfolded before us!
We happened upon the town of Watseka-about half way through the town I spotted what appeared-to-be a local restaurant open for breakfast; it was a Mexican joint but the two ladies in the parking lot told us that the breakfast buffet would be ready in a minute. Ron and I tied up our steeds and walked in to find about eight locals waiting to eat! A good sign!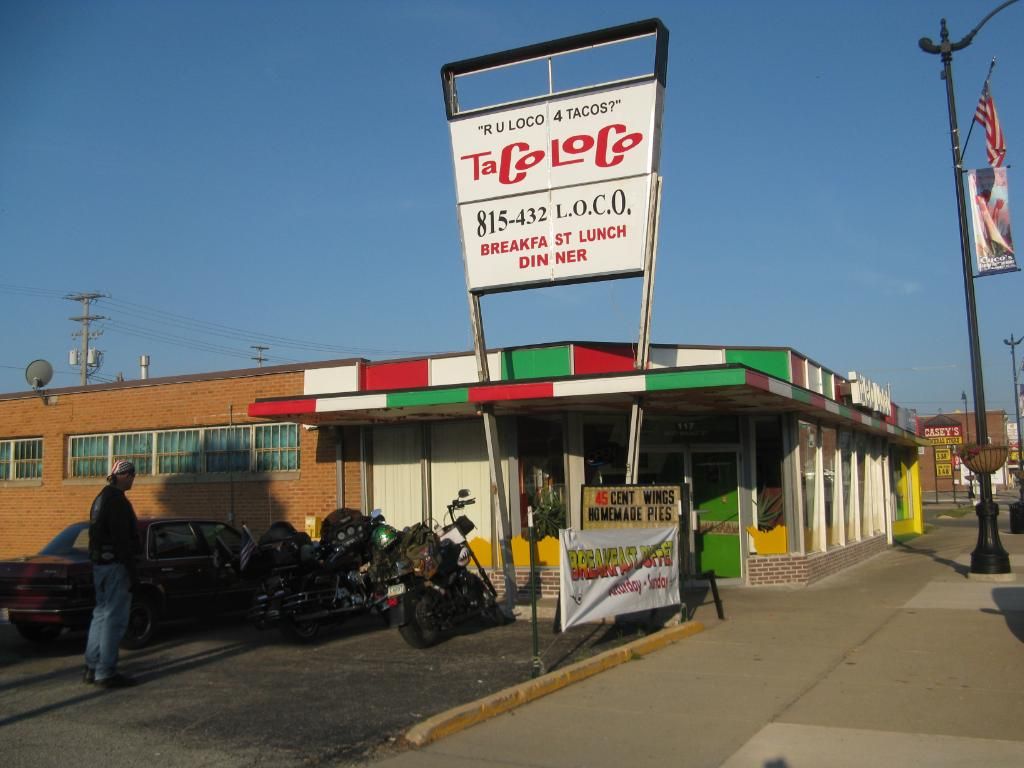 We ate like kings for just under $7- bucks a person! There would be no need for lunch! A local old-timer chatted with us about a fella who was a bike rider back when it was dangerous, that was threatened while he was riding-moments like this were old tales are repeated on the road are what make riding on the 'back roads' sweet! Ron and I made our way back out into Illinois, traveling due west until Peoria; there we traveled 47 miles northwest on SS 74 until we met up with US 34. We picked up US 34 around Galesburg and would stay on US 34 all the way across Iowa til Plattsmouth, Nebraska. The ride across Iowa was very hot, "Infernal Iowa". Our brains were thoroughly boiled til we hit 'braskie. The heat was relentless and we had to deal with an enigma of a traffic detour through Plattsmouth, akin to Alice In Wonderland mind bending proportions! And the heat did not help! Ron and I gritted it out and with a hand from another local bike rider we made it unscathed to the Super 8 in Lincoln! Than God!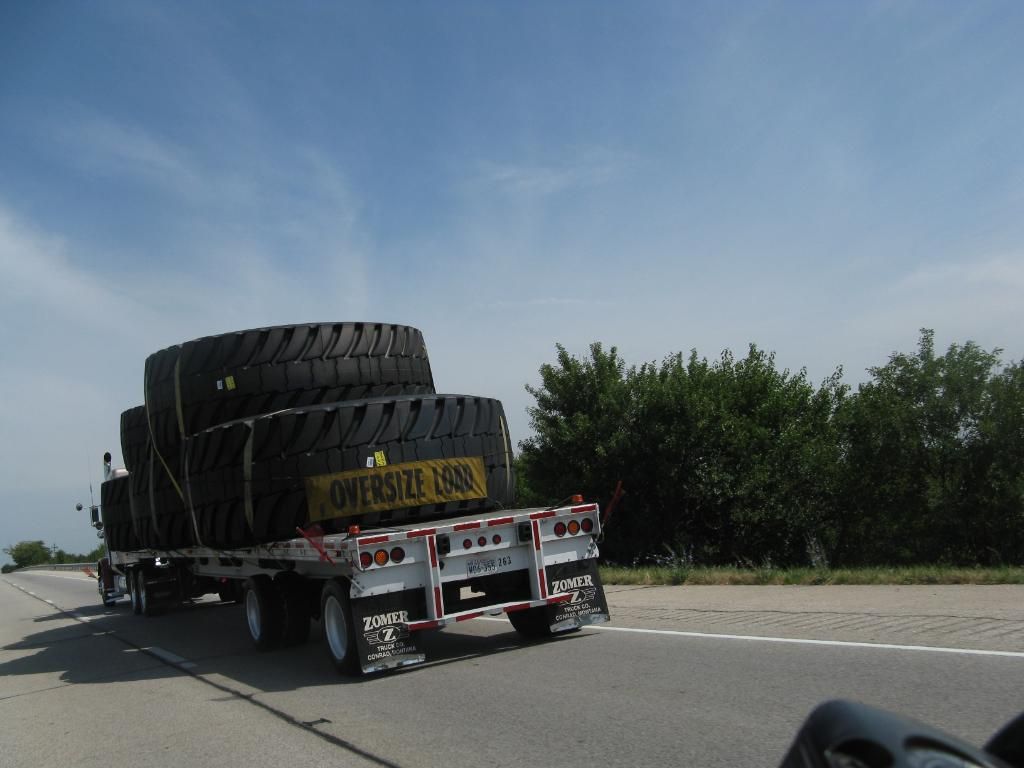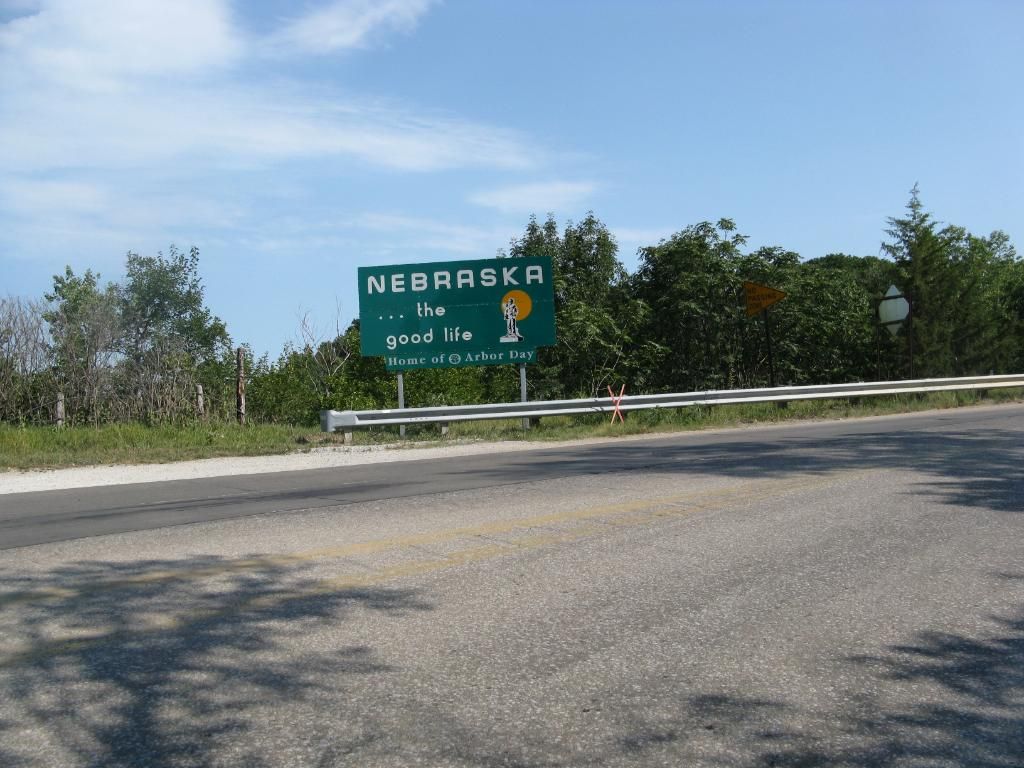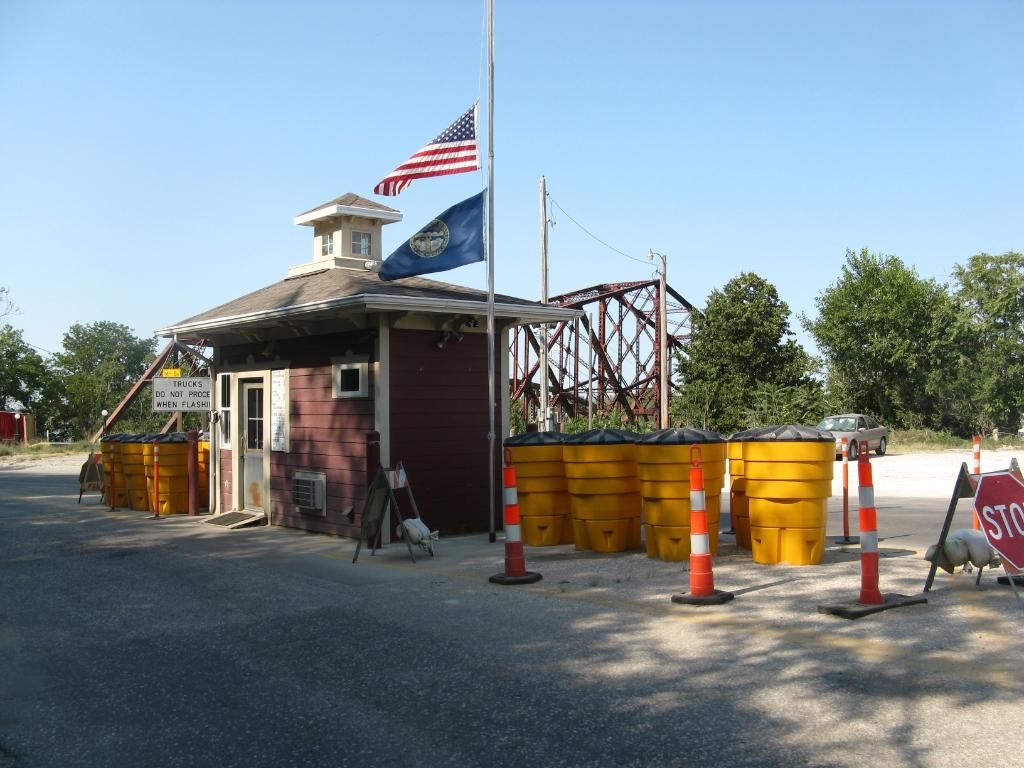 We earned every mile of our 611 mile day!