There is a town here in Pennsylvania that has been burning since the early 1960's. I found out that the ride to this quasi-ghost town would be the best part of my adventure.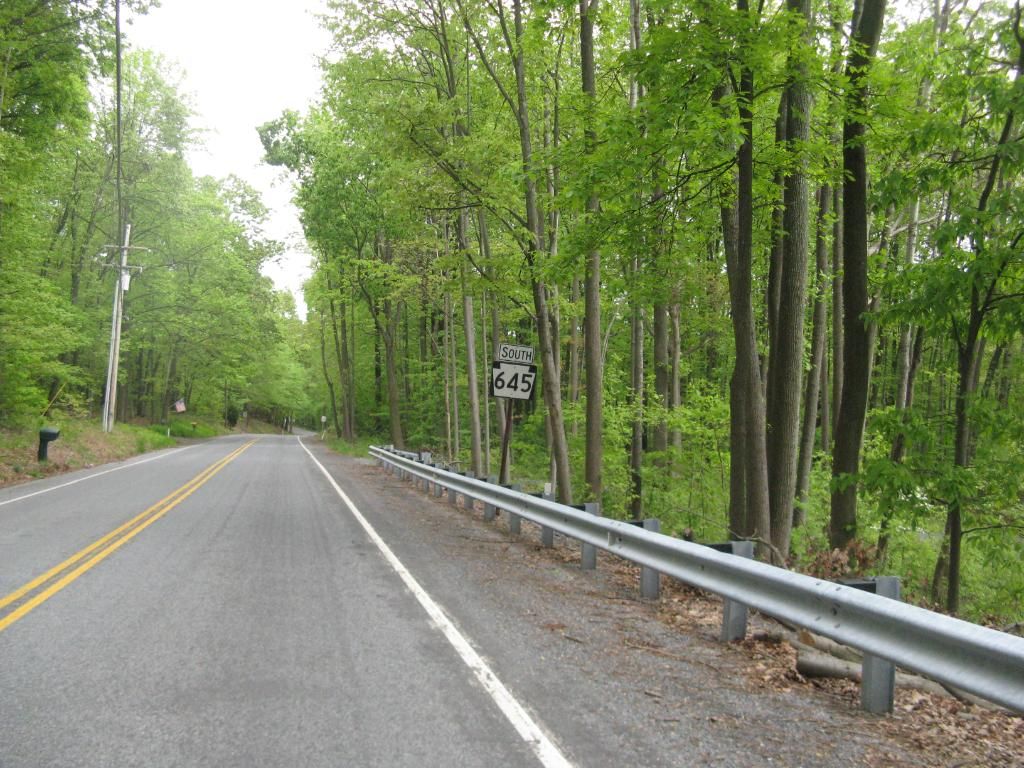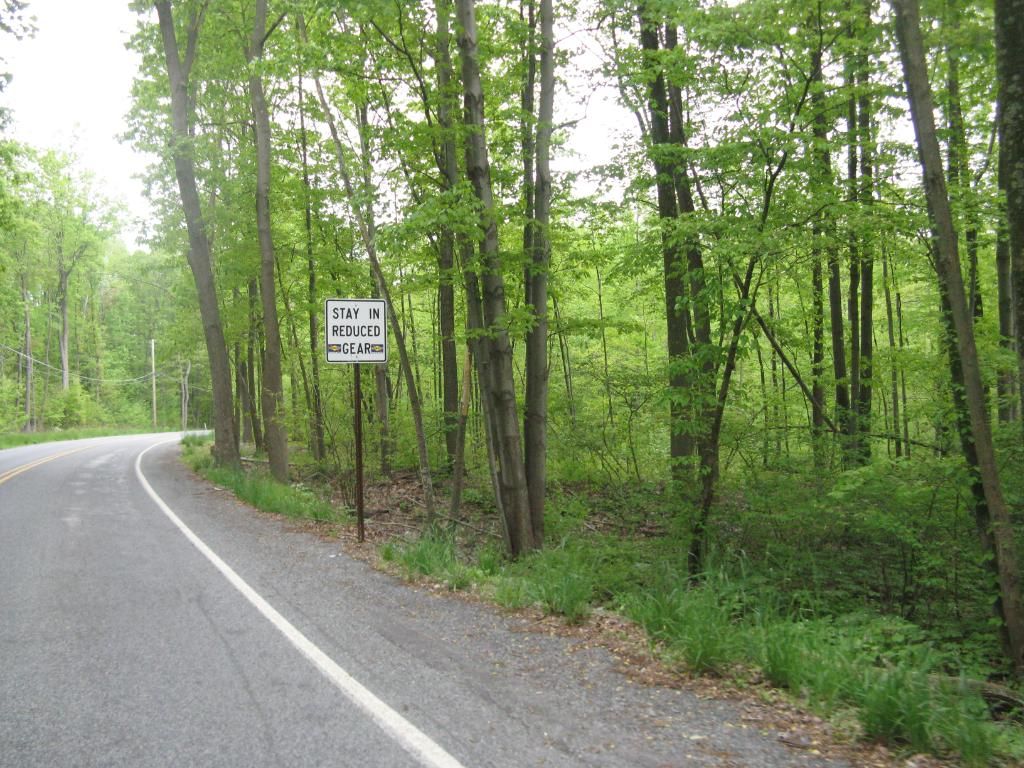 I only knew about a quarter of my route; soon after crossing over the Appalachian Trail I would be in uncharted roads. The road dictated that I slow down, relax and enjoy the twisty roads as I traveled through the tree canyons.
Eventually I found Centralia; it took a little doing because I lost my map somewhere along the way...I actually road through Centralia a couple times before I even knew that I had; how can you ride through a town and not know it? Well, almost all of Centralia is grown over with small trees and knee high grass. I soon realized that I was traversing the abandoned borough streets but the foundations of the homes-tombstones if you will-started to peak out...After riding around for a bit I found one of three cemeterys-two of which are still maintained-and tied ole girl up so that I could do a little walking. Every now and again the acrid sulfur smell would penetrate the Spring Honeysuckle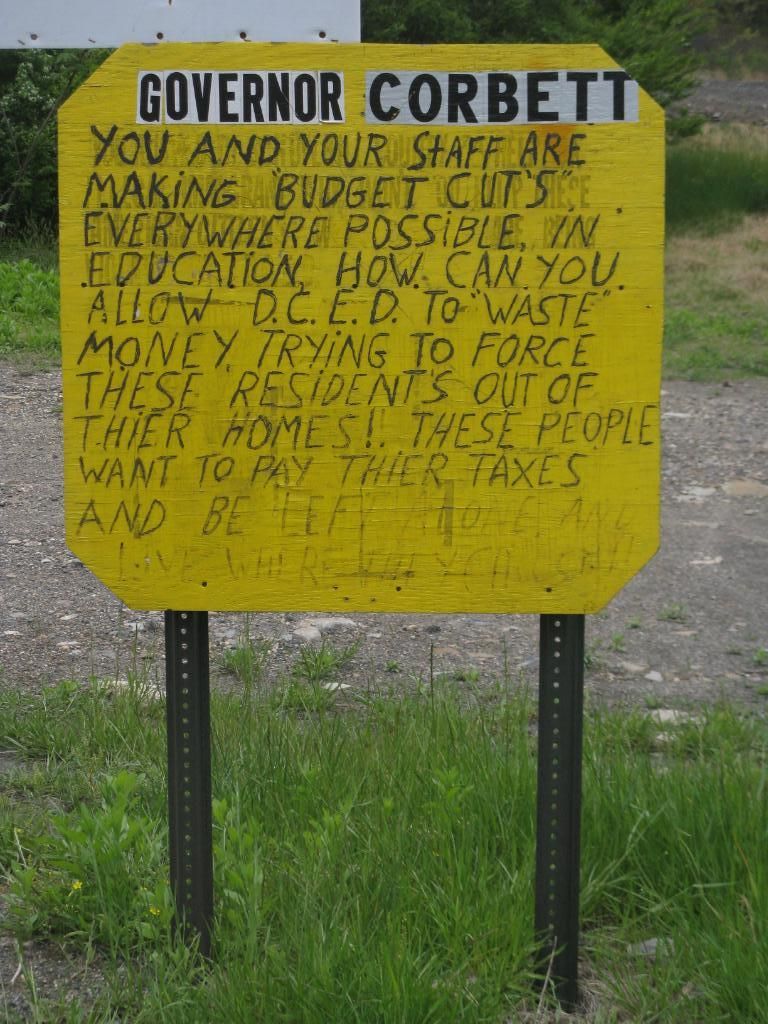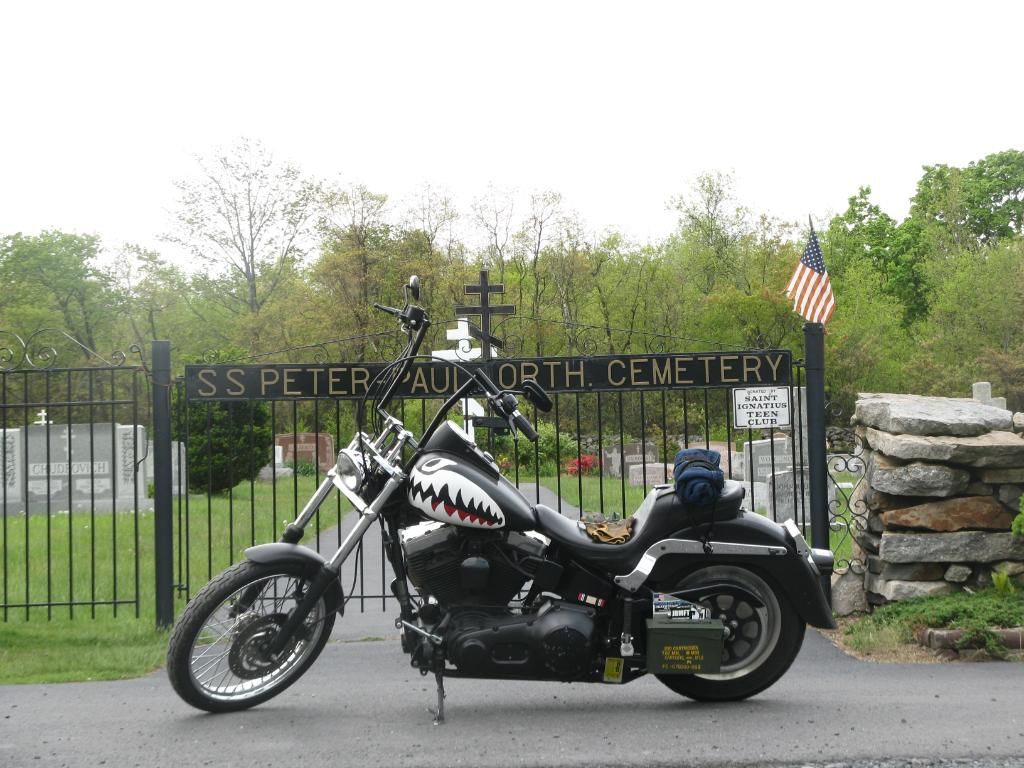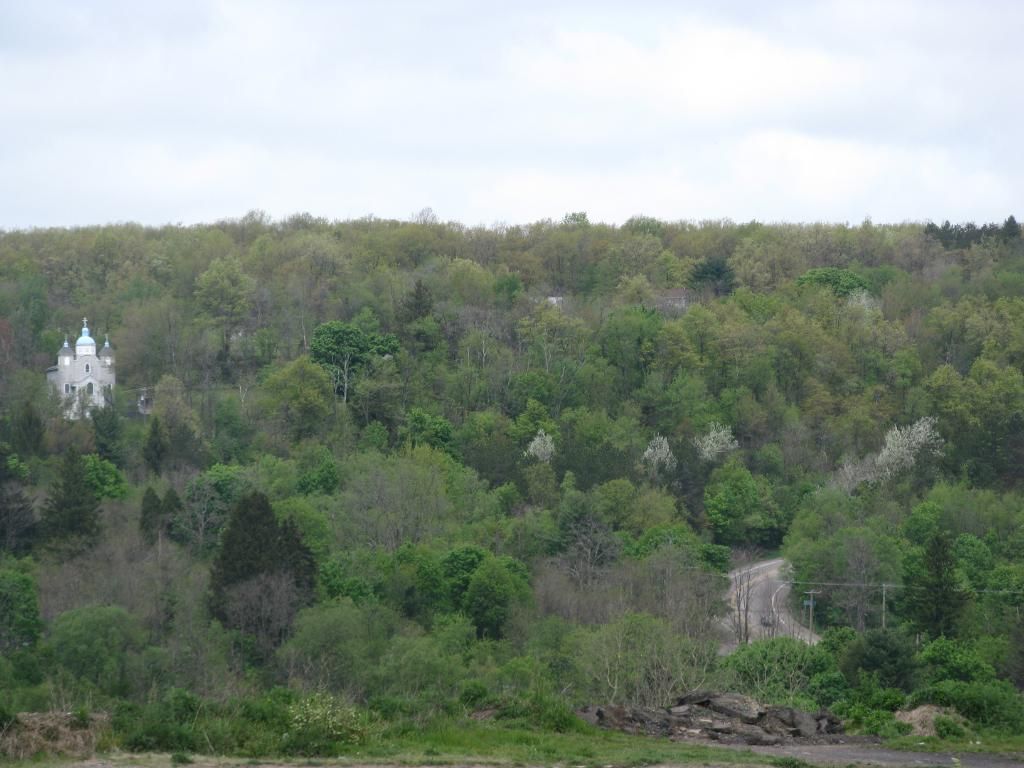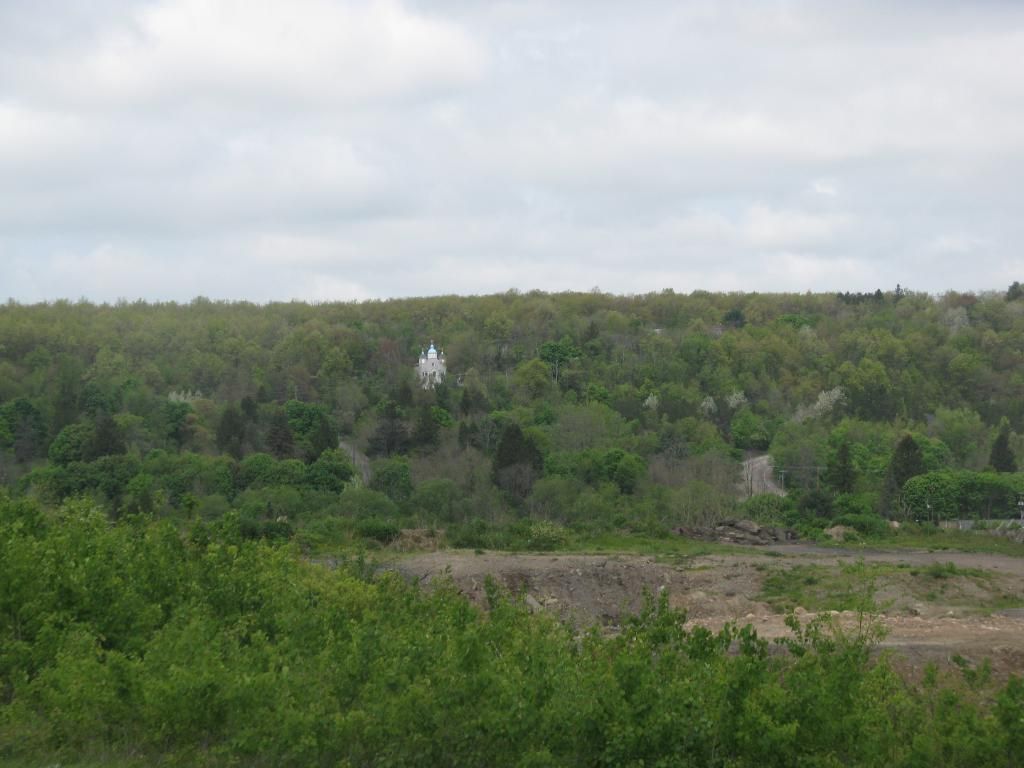 Because I did not have a map of Centralia I didn't really know the lay of the town...the cemetery overlooks a hugh pit that is filled with whatever dirt and refuse-the Mad Max dirtbike riders got a kick out of my freedom machine...
Centralia was a coal mining town way back when Anthracite was king...because of a trash fire lighting a vein of King Coal the town burns down beneath like a volcano that can not explode. I will return to Centralia better prepared! I love the irony of a wind farm located on top of coal!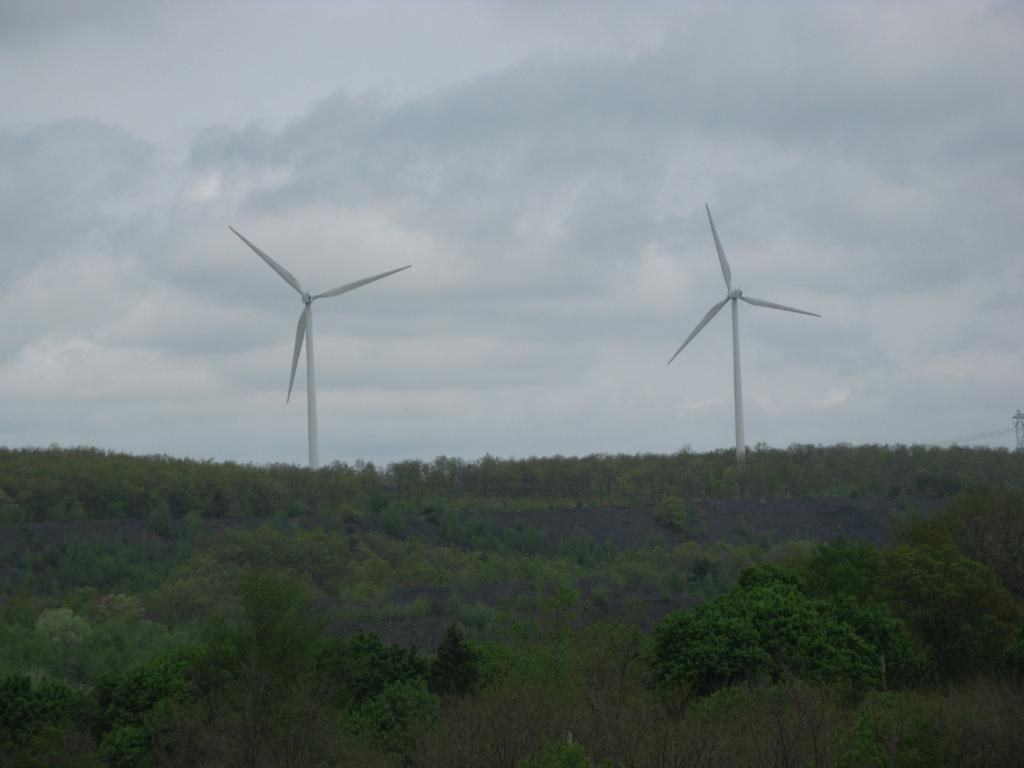 The dead out number the living in Centralia-I think there may only be a dozen or so this side of eternity...