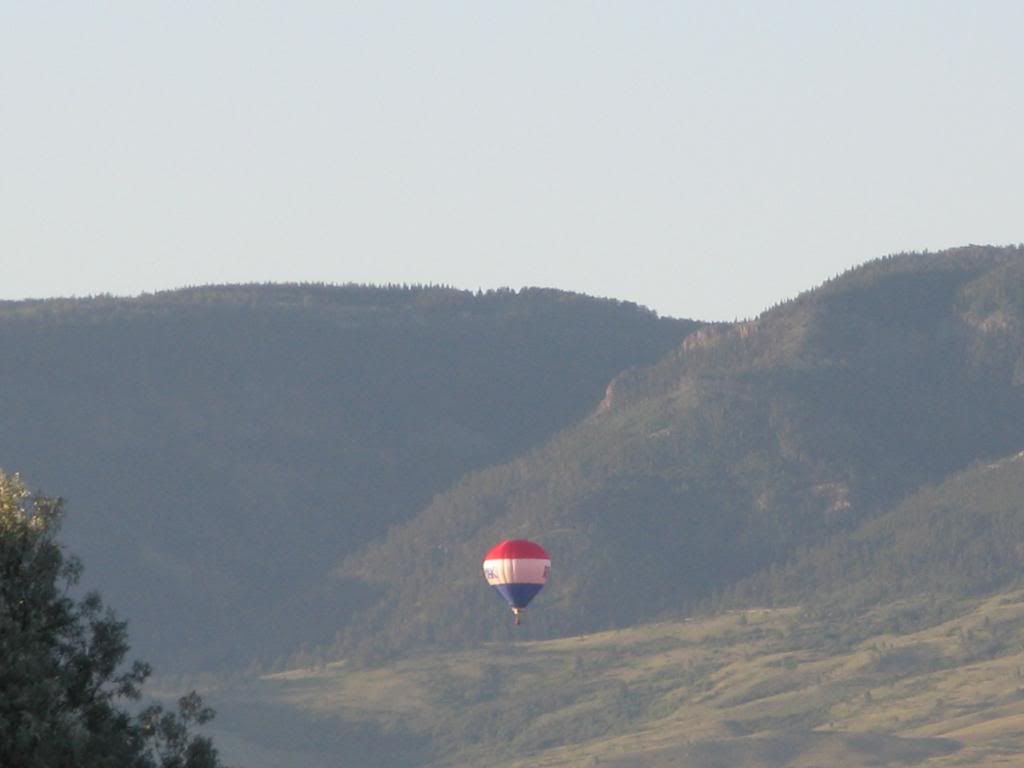 Hot-air balloon Casper, Wyoming.
Eventually there arrives a point in time when you have to change direction; for Wyatt and I that point arrived in Casper, Wyoming. From this point on we would be traveling east towards home and today we would ride an easy 568 miles across Nebraska on U.S. Highway 20.
Back in 2008 I rode U.S. 20 east from Valentine, Nebraska to Iowa; today was my opportunity to ride the other half of Nebraska on U.S. 20 from the Wyoming/Nebraska state line to the South Dakota/Iowa/Nebraska state lines.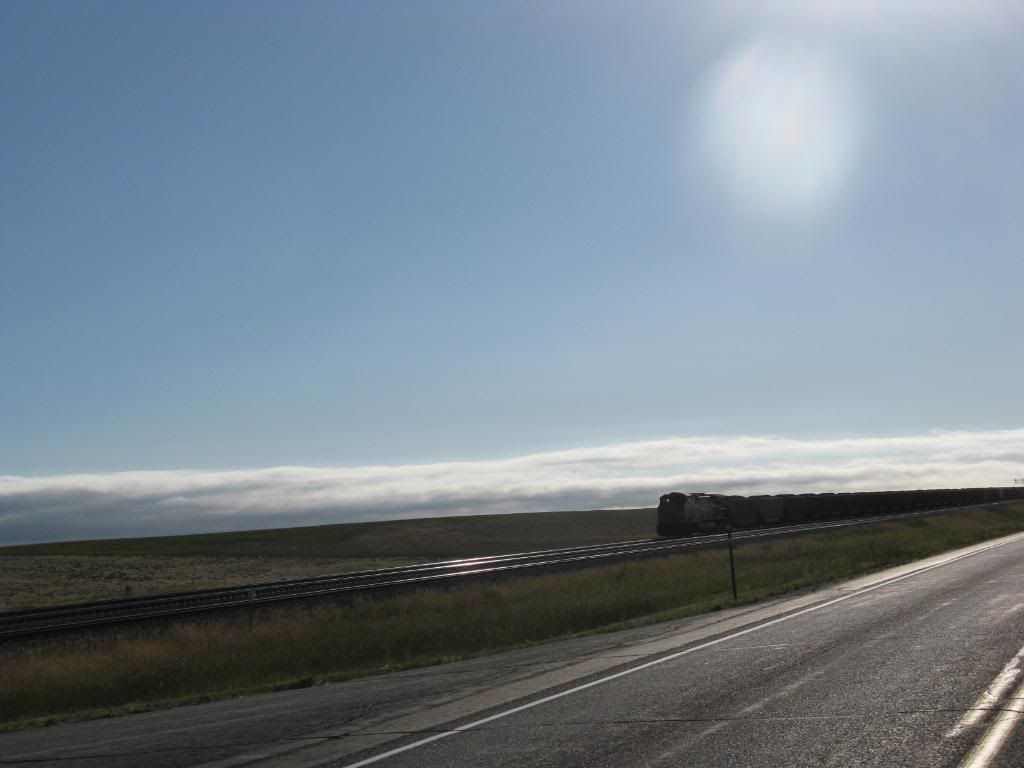 Eastern Wyoming
After loading up on our 'free breakfast' in the motel lobby, Wyatt and I walked out into the chilly Wyoming morning and were greeted with a hot-air balloon out in the distance. Our route would be pretty straight-forward: I-25 south past Douglas, east on US 18/20 to North Sioux City, South Dakota. Somewhere along I 25 we rode past a crash that looked as though it may have involved a motorcycle-it did not look good but there were a number of emergency vehicles and personnel doing their jobs; for me it was a brutal reminder to pay attention! The flat eastern Wyoming landscape kept us company along with Union Pacific railroad tracks. The sscenery was mostly flat until we crossed over into Nebraska. The bright morning sunshine gave the prairie a very golden appearance and the shadows seemed to soften the harshness of this land. The road between Wyoming/Nebraska state line to Chadron, Nebraska was not the flat boring landscape that most associate with Nebraska-in fact the land was lined with castle like ridge lines, green hills and smooth windy roads. Eventually the road straightened out and the cool rock formations gave way to flatter land.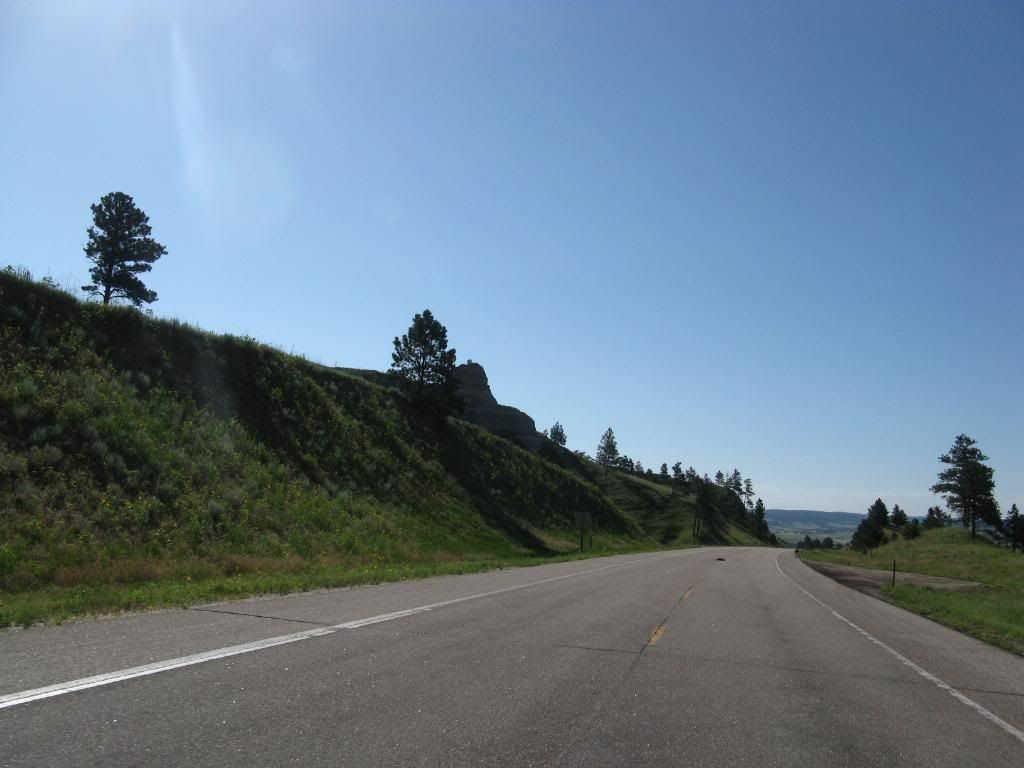 US 20, east bound, Sioux County, Nebraska.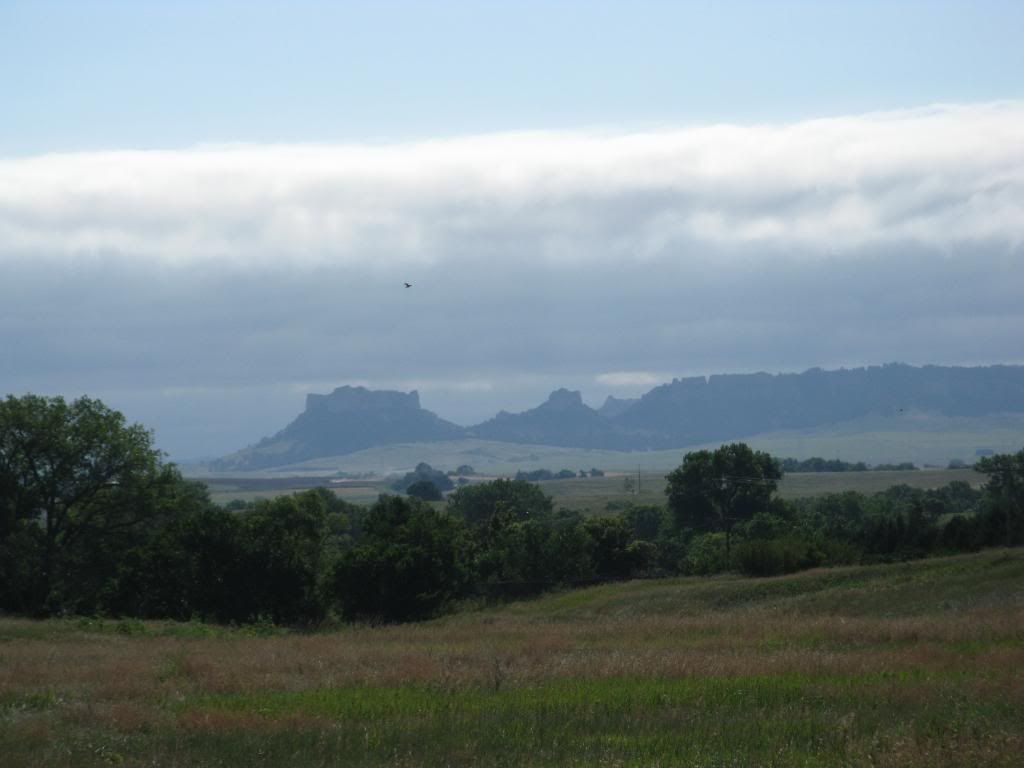 Flat, huh?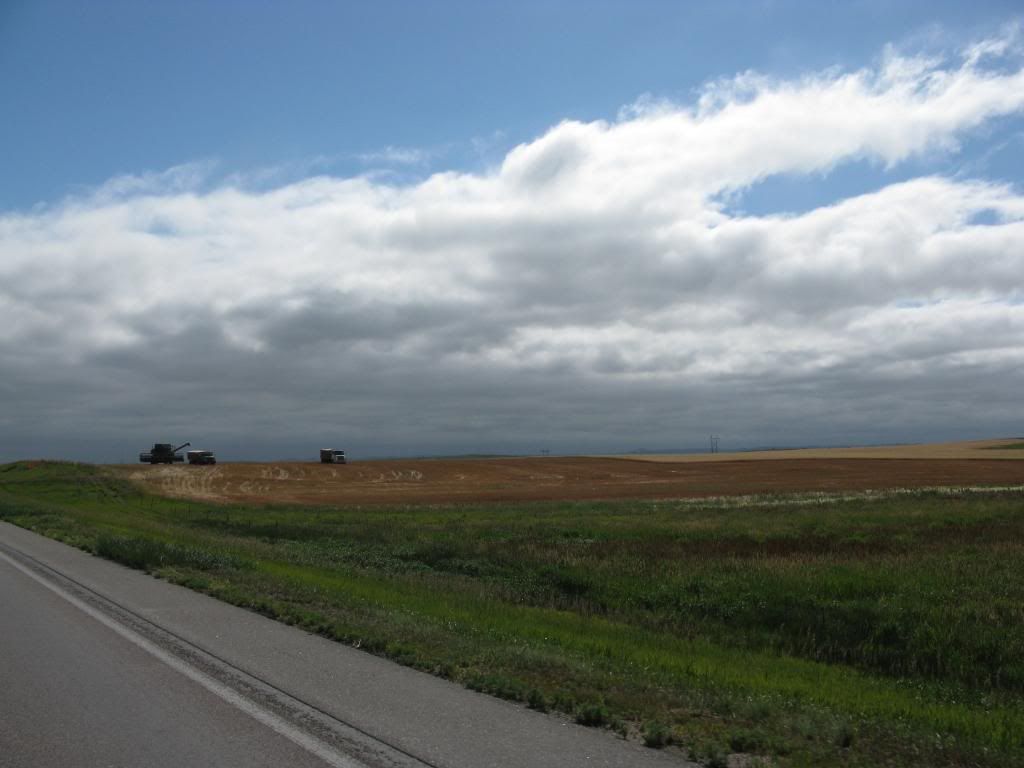 We ate up the miles and soon it was time for lunch and fuel. The asphalt trail brought us to the town of Valentine. My GrandPa Sandy lived here when he was a kid and he told me that he did not miss the cold Nebraska winters! I can't tell you what the name of the joint was that we ate at (The Bunkhouse?) but it worked and the desserts looked so good that I had a slice of pie! A crew of custom cutters were parked outside and boy are they big! Alexander Supertramp did that for a bit before going up to Alaska...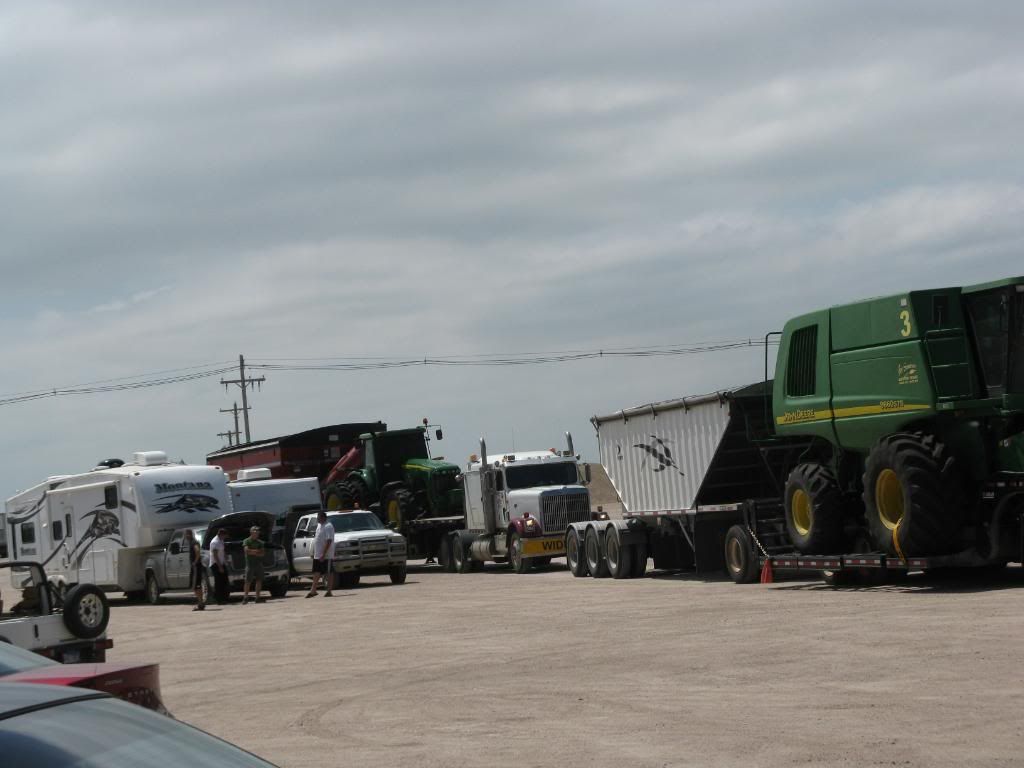 Custom cutter crew in Valentine, Nebraska.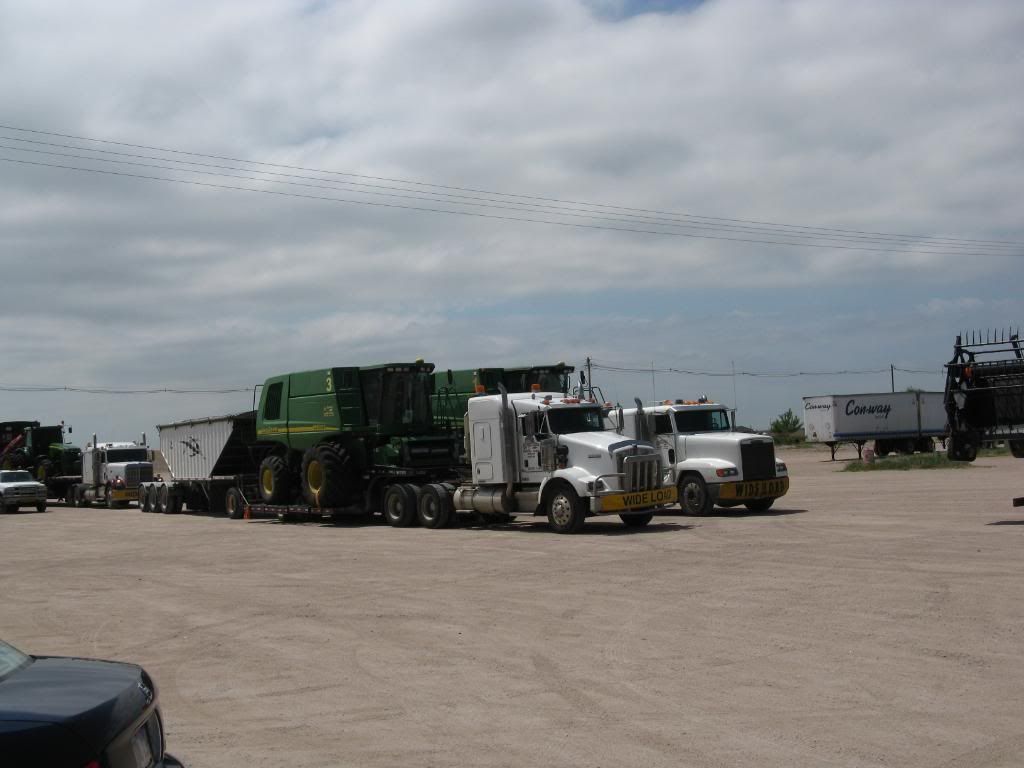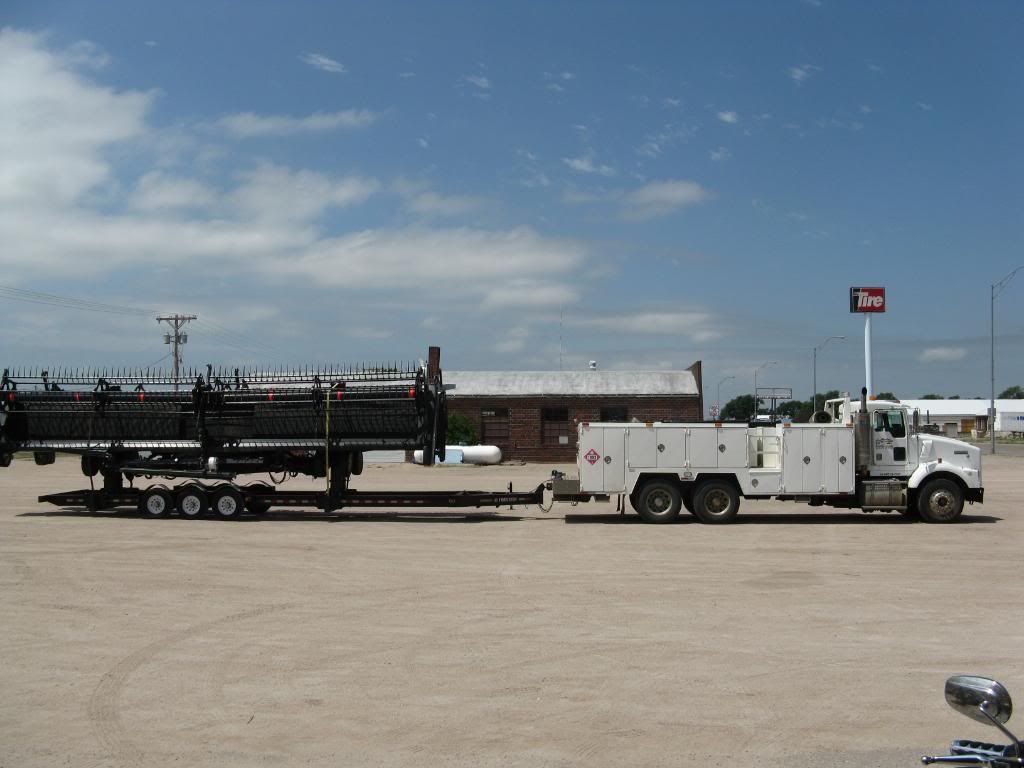 Wyatt and I rolled over to a gas station to fuel up. The normally mundane octane watering of our steeds was made a little more interesting by some other bike riders doing the same chore. There was some hoochy-mama HD approved lady that wanted to be 'seen' by all...hey whatever but I just assume look at a cool bike and not some show-off. See seemed to be annoyed that I wasn't going out of my way to talk to her or that my tongue wasn't hanging out of my mouth. Hey, we all have our own style! What I was more interested in was the gal next to me on her personalized steed! She told me that she was from the area and just likes to ride! Go figure! A Harley owner who likes to ride! LOL She obliged me with a picture and she went on her way!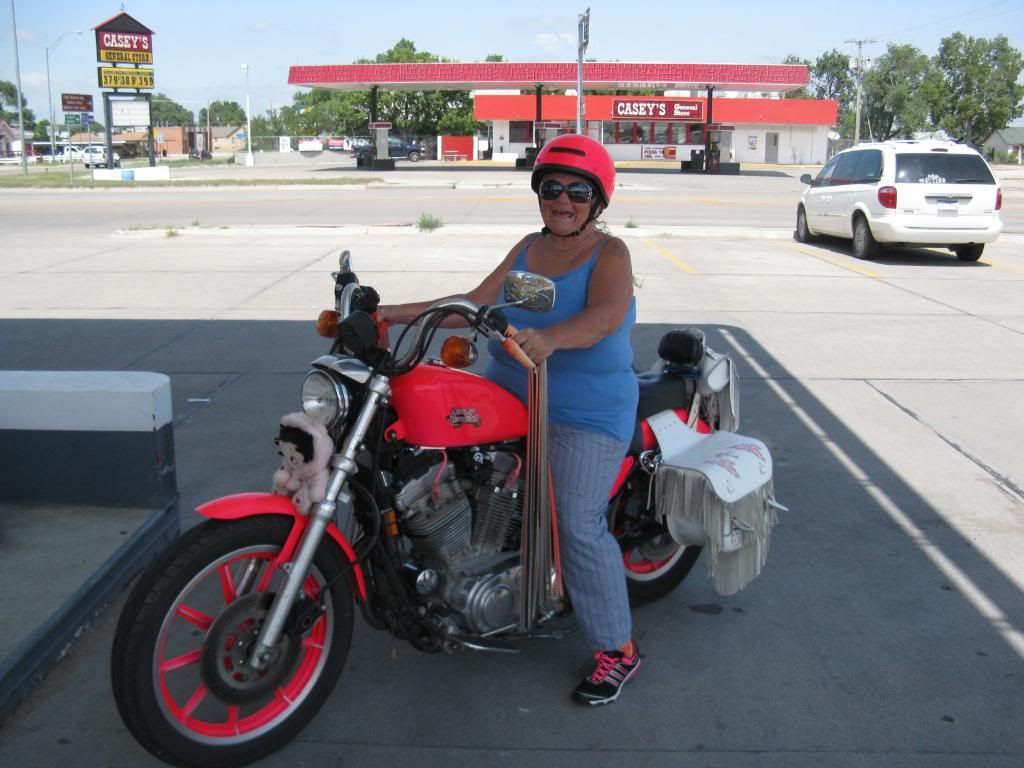 She gets it!
Wyatt and I got our act together and headed east out of Valentine. The heat of the day was increasing with every mile we ticked off. It was hot! Very hot! About 125 miles later I was thinking of ways to cool off. Car wash! Wyatt and I spotted a local convience store in O'Neill and stopped for cold drinks and this was a chance for me to find out where the closest car wash was! The clerk pointed me in the direction we were traveling and told me that there was a car wash just outside of town-Sweet! I'm sure Wyatt did not know what to think but I figured if I soaked myself that I would cool off quicker as the wind evaporated off of me as we rambled on down the line. So, I paid up and like some crazyman I sprayed myself until I was soaked-the only real downside to this method was that my boots never really did dry out and my feet became hot and wet! Oh, well!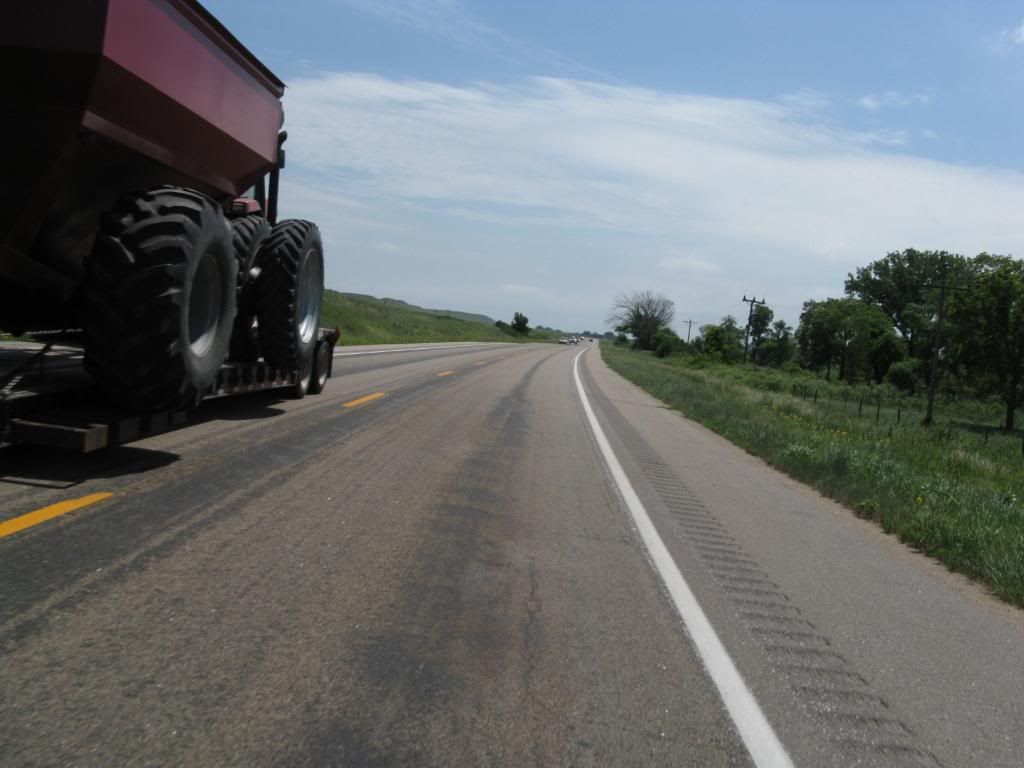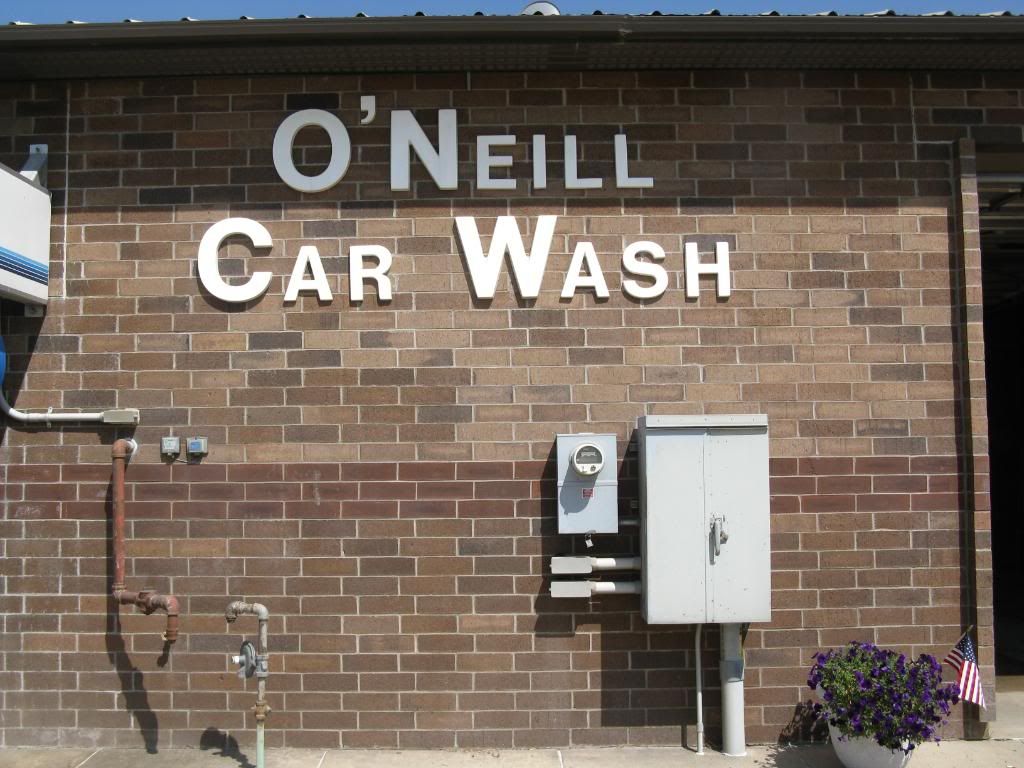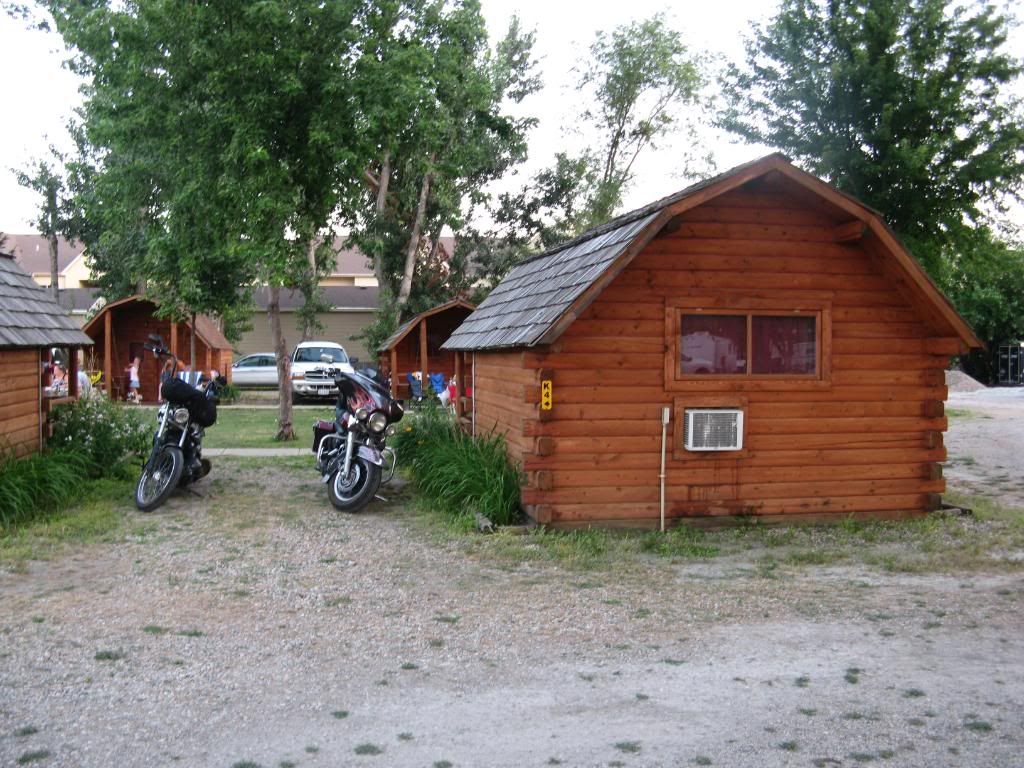 KOA Kabin, North Sioux City, South Dakota.
Once I was done I got 'serious' and we finished up the last 100 plus miles to the KOA Kabin in North Sioux City, South Dakota. As we traveled up I 29 we could see some serious flooding that had taken place earlier in the summer/late-spring. Kinda made me feel like I was in "Water World" meets "Mad Max"...the Missouri River certainly had the hurt-locker going on! Soon after entering South Dakota I found our exit and we quickly found the KOA Kampground we were looking for. The KOA Kabin is a cheap way to go if ya don't want to camp and you don't want to stay in a motel. Our Kabin had A.C. and a tv! Besides getting dinner we did not so much else! It was very humid so we stayed inside and watched "Tombstone" (always a good choice!)and made small adjustments to our gear. The icing on the cake for that day was that I did not get stopped for my apehangers! Thank you South Dakota Highway Patrol!