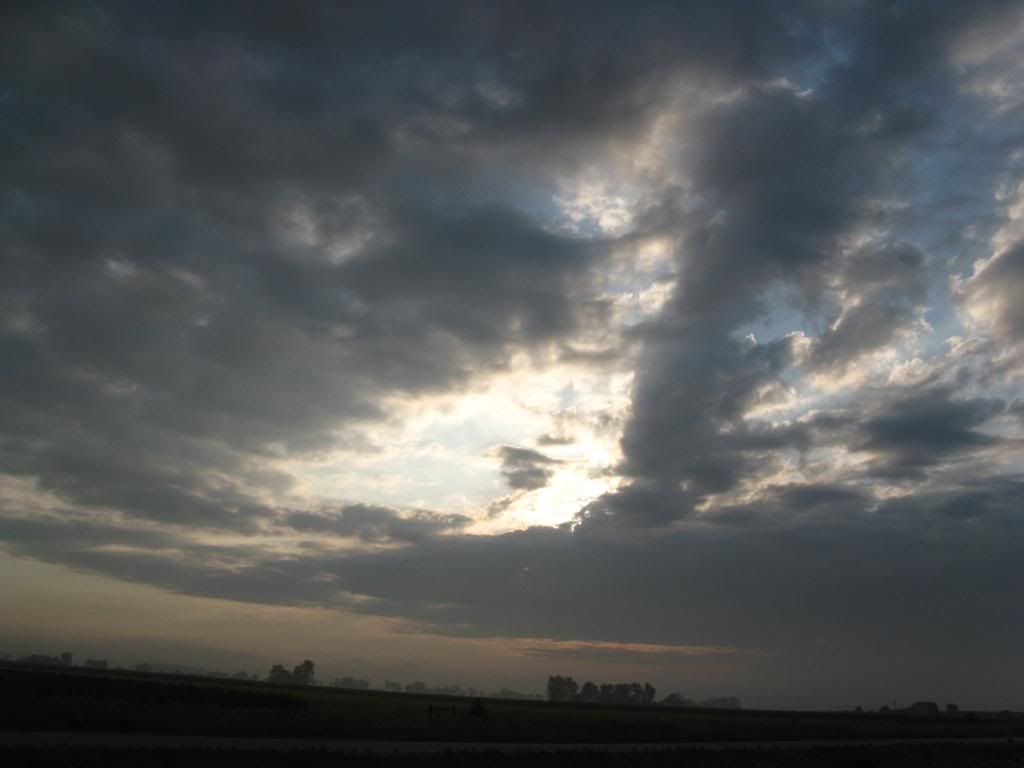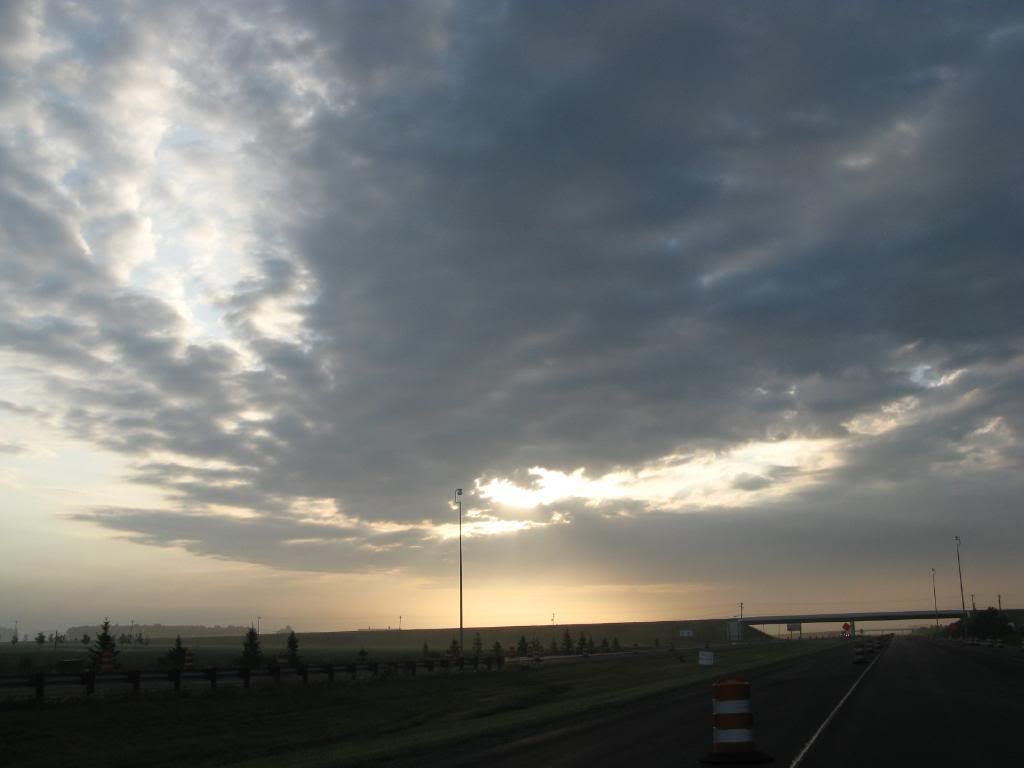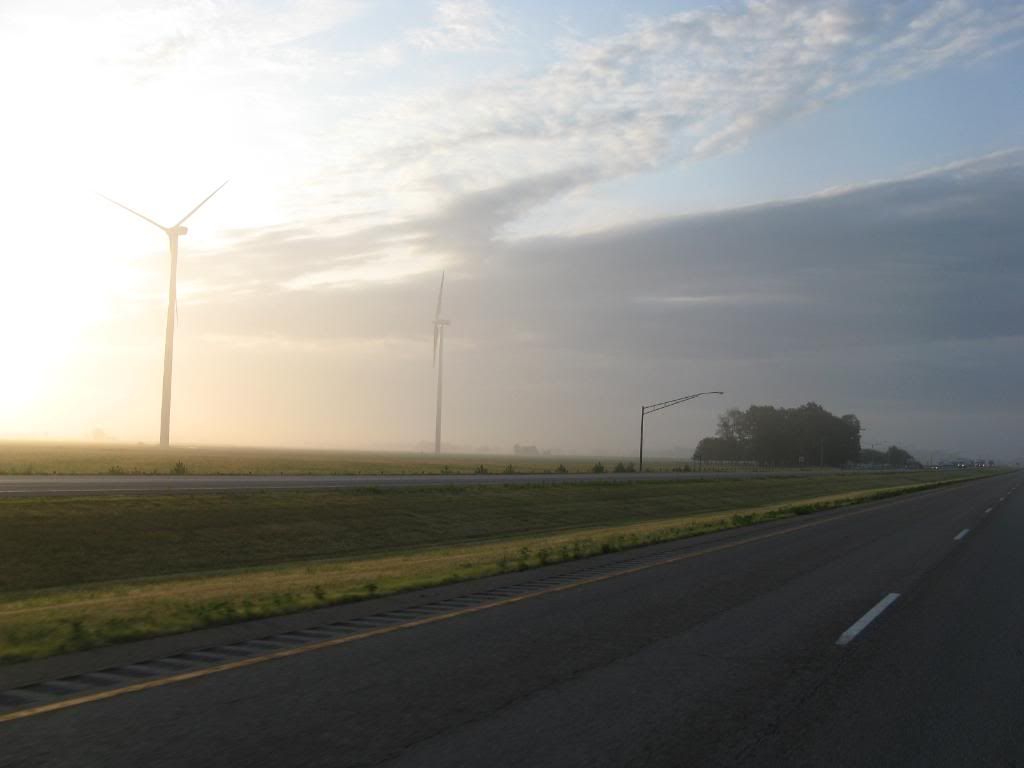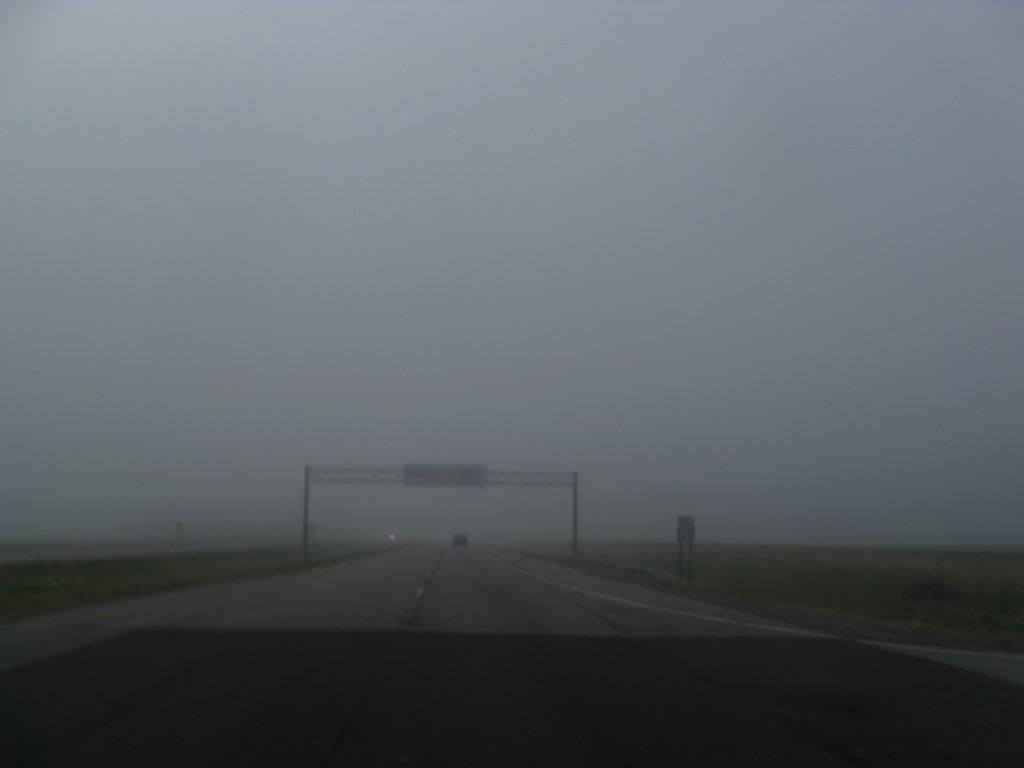 The last day on the road is the best and worst. Best day because I would be home with my wife and daughter the worst day because the trip would be over I would not see my brother for another awhile.
None the less Wyatt and I loaded our bikes in the thick fog that was covering Warsaw, Indiana, fueled up across the street and got down to the business of getting home. The fog was not too bad but one can not take anything for granted while riding in the clouds! The fog provided a spectacular sunrise as the sun rose east into our faces; The sun and fog were mixing together, complementing their two very distinct meteorological qualities or lack thereof-needless to saw it was awe inspiring for me and I did my best to capture the show with my road beaten Canon A720. Wyatt and I rode until the sun won the battle and our tanks were just about empty. We stopped outside of Upper Sandusky for fuel and food. Bob Evans is a sure bet if you need a place for breakfast and real good coffee! We filled our bellies and our tanks and didn't stop until we needed to which ended up being around Pittsburgh in a heavy down pour! Time for the rain gear! Wyatt and I hit the Pennsylvania Turnpike and the rain faded away and the great heat tab in the sky reappeared and stayed with us. The PA Turnpike is fast and efficient-it also is very scenic in some areas and I really don't mind the fact that I am on the super-slab! Wyatt and I pounded out the miles and stopped a few hours later to change gear grab a snack and coffee. I was parked next to a minivan that contained a family of Orthodox Jews-the kids were tripping out on our freedom machines and mom looked a nervous about the grubby Gentiles who owned them! The stop wasn't to long and before long we were making our last gas stop! We were holding the line like Marines doing their 26 mile/8 hour hump-no lolly-gagging! Once we got on the home stretch the clouds got awfully black but that did not matter-we just rode faster! I think we made it home with out rain but I really can't remember! One of the best feelings in the world for me is hugging my wife and daughter after 10 days on the road!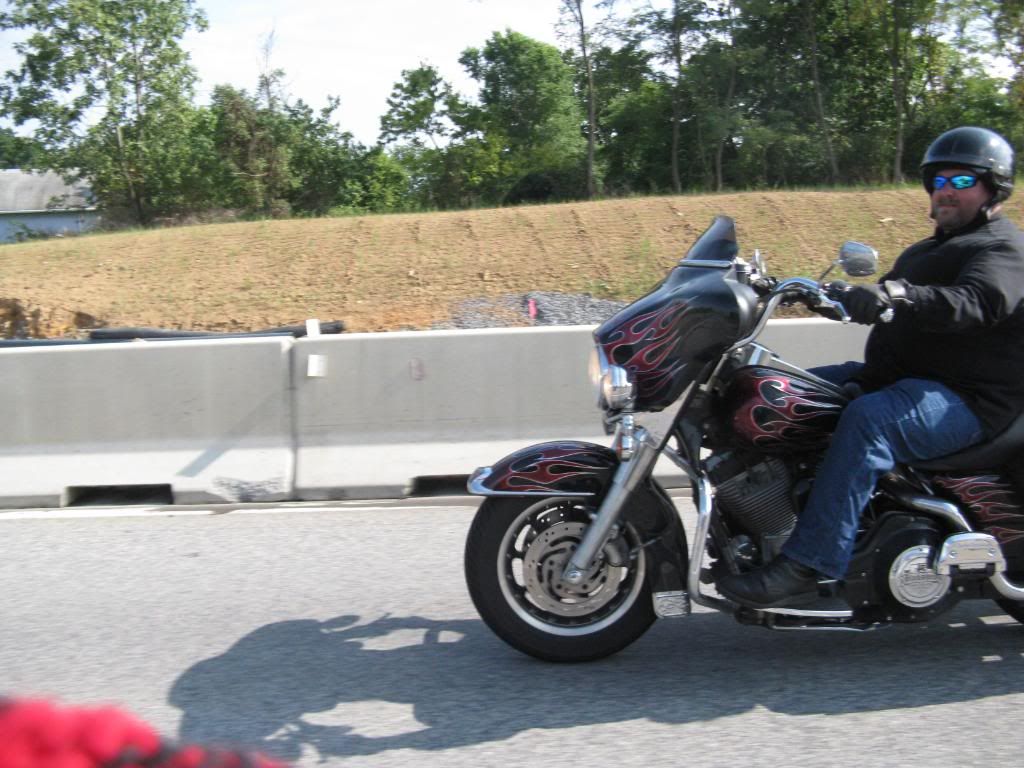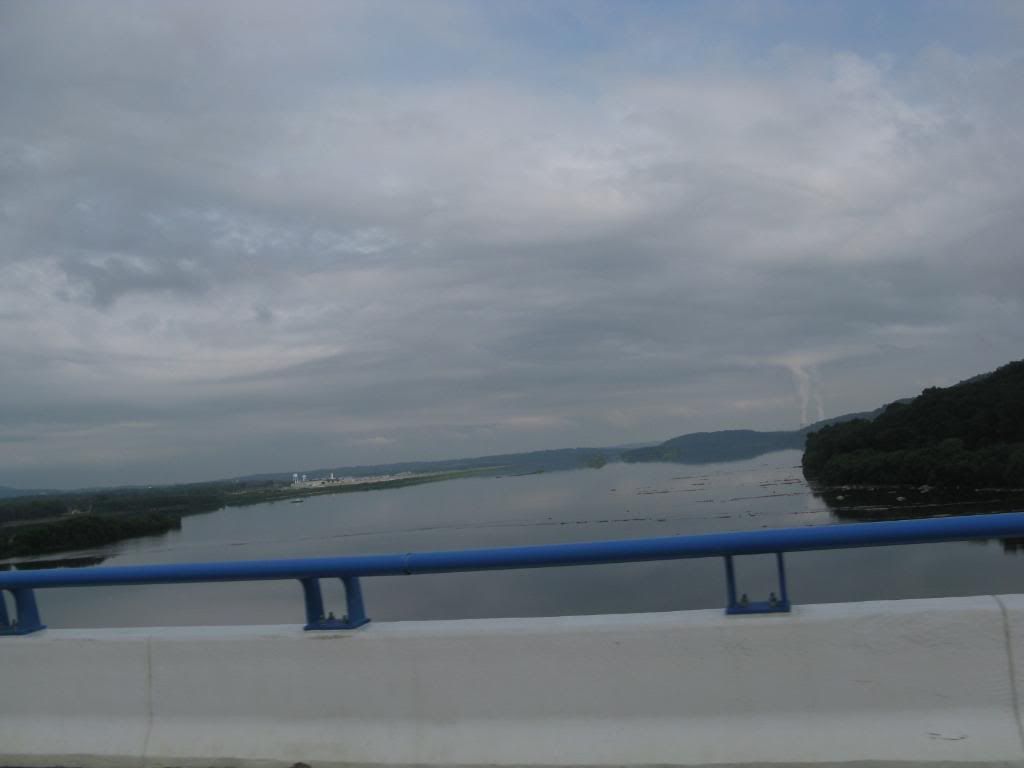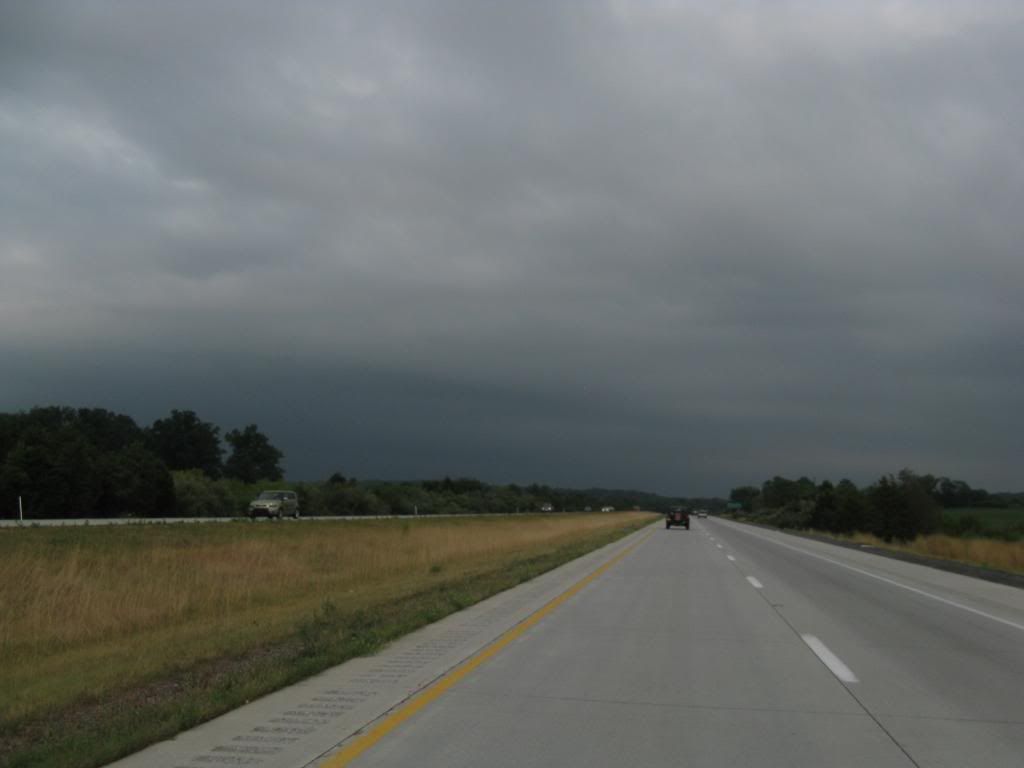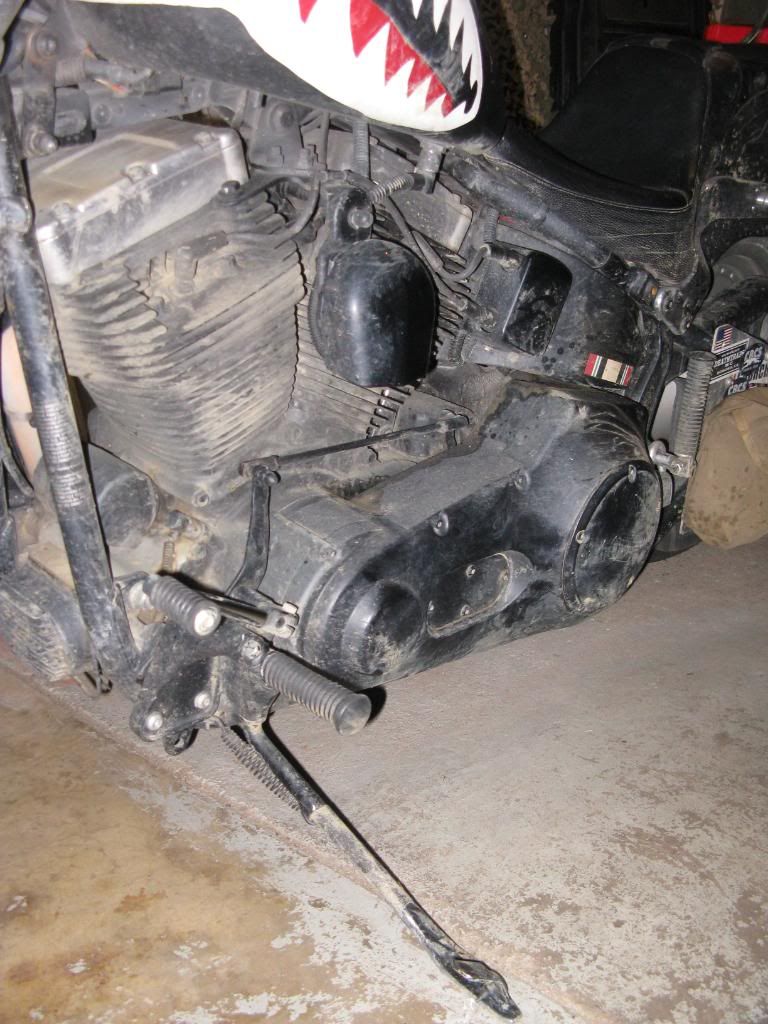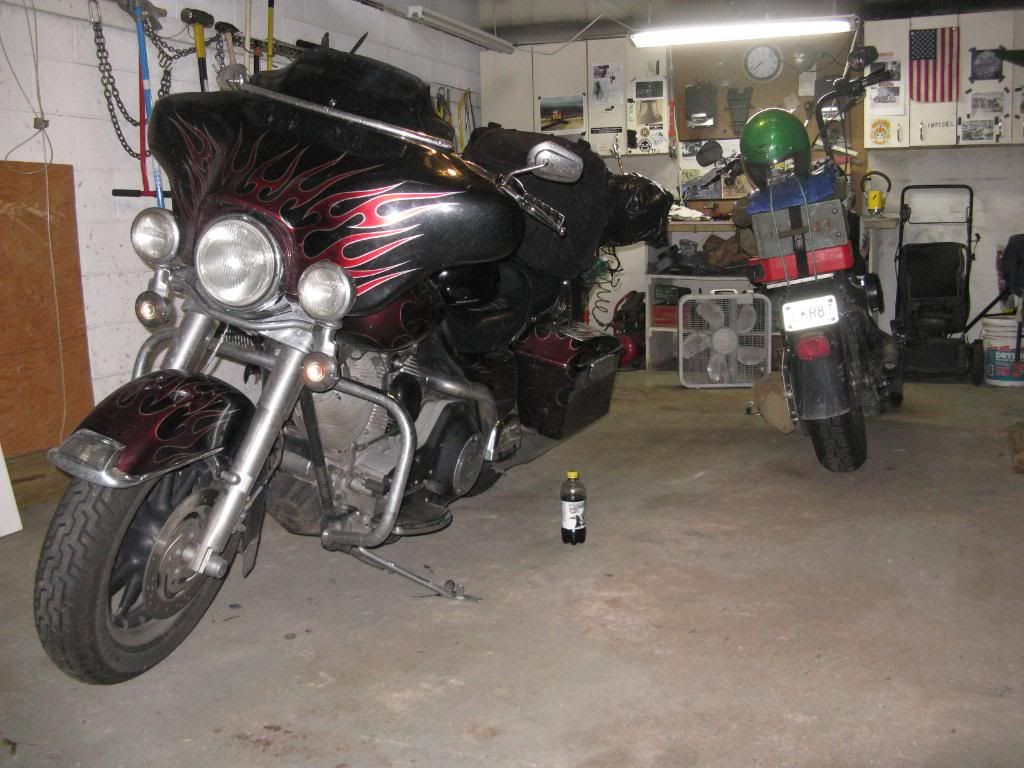 WHAT A GREAT TRIP! So, when is our next one?