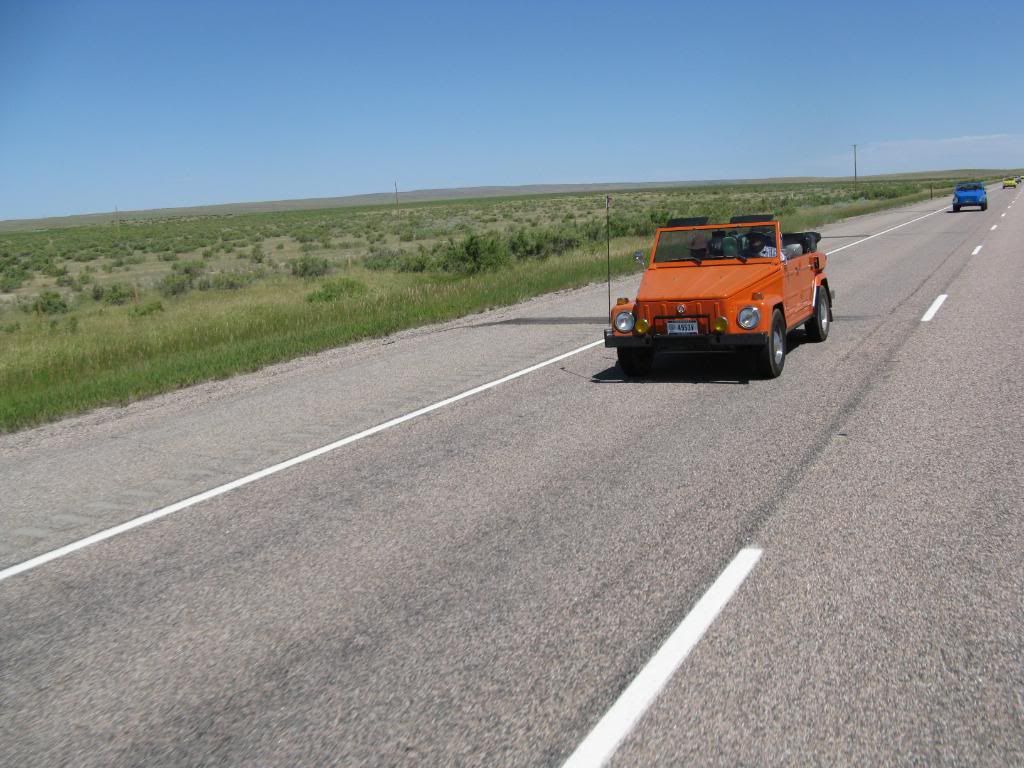 Thing Convoy!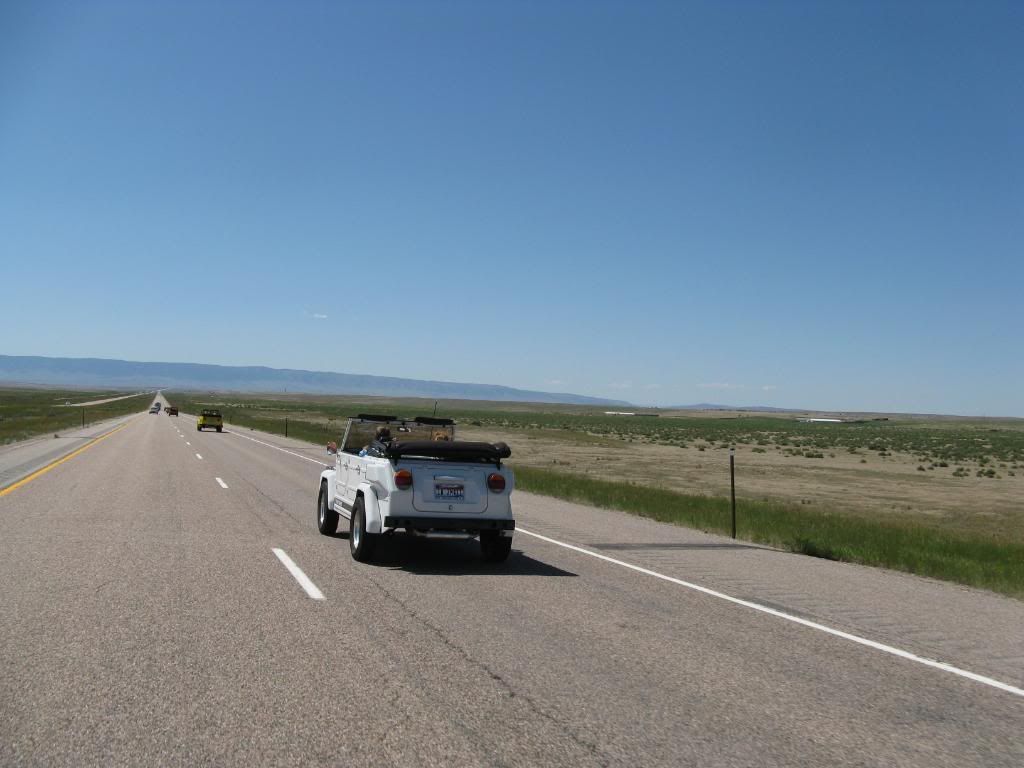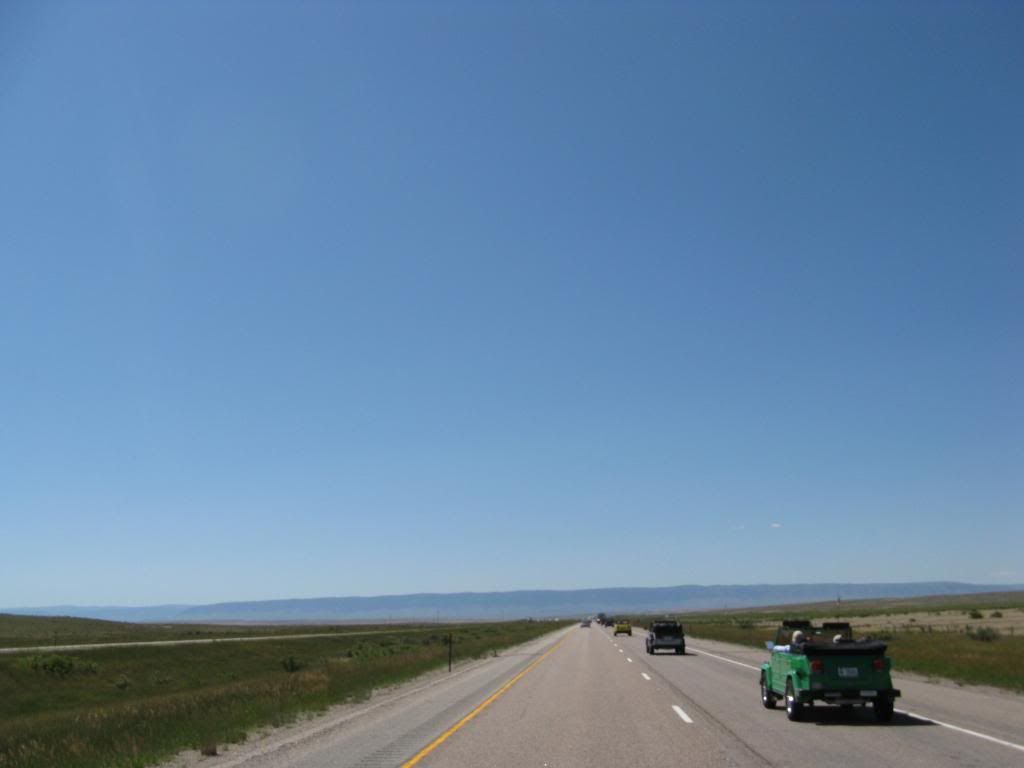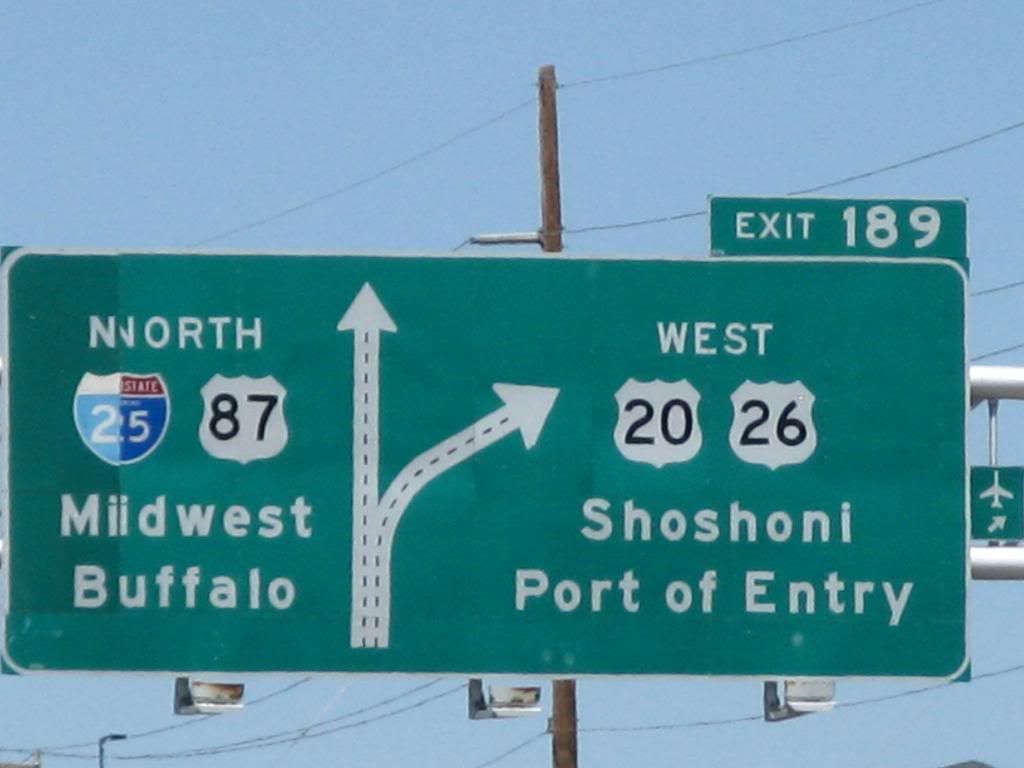 Deluxe Harley-Davidson, Casper, WY
IAC Valve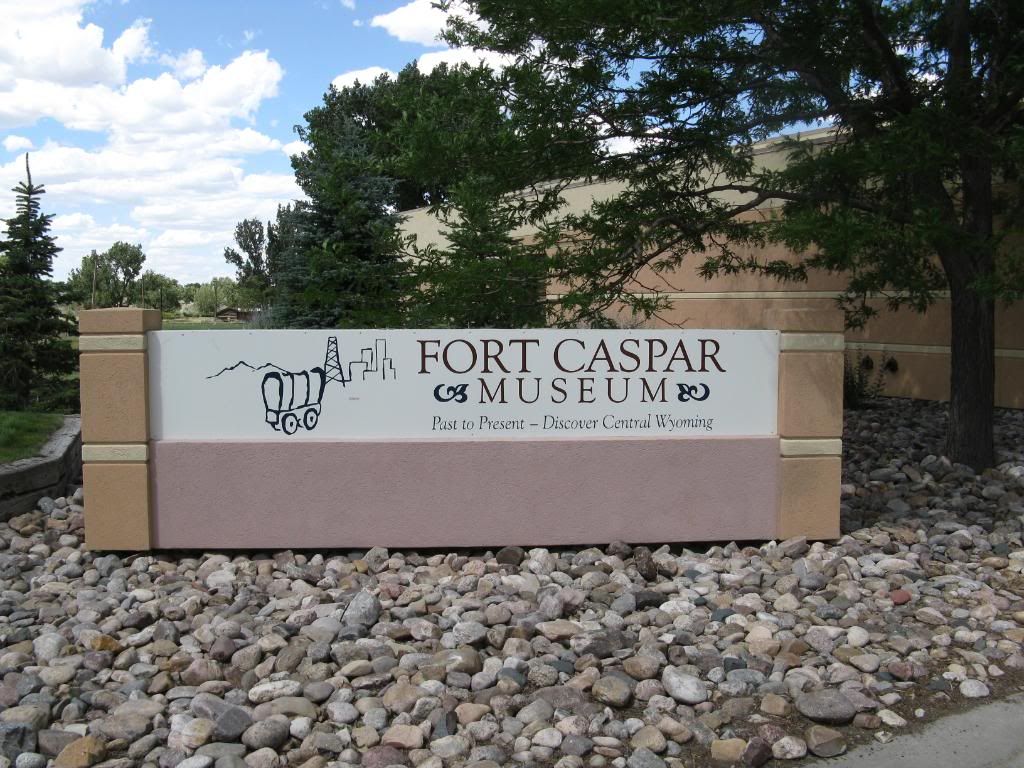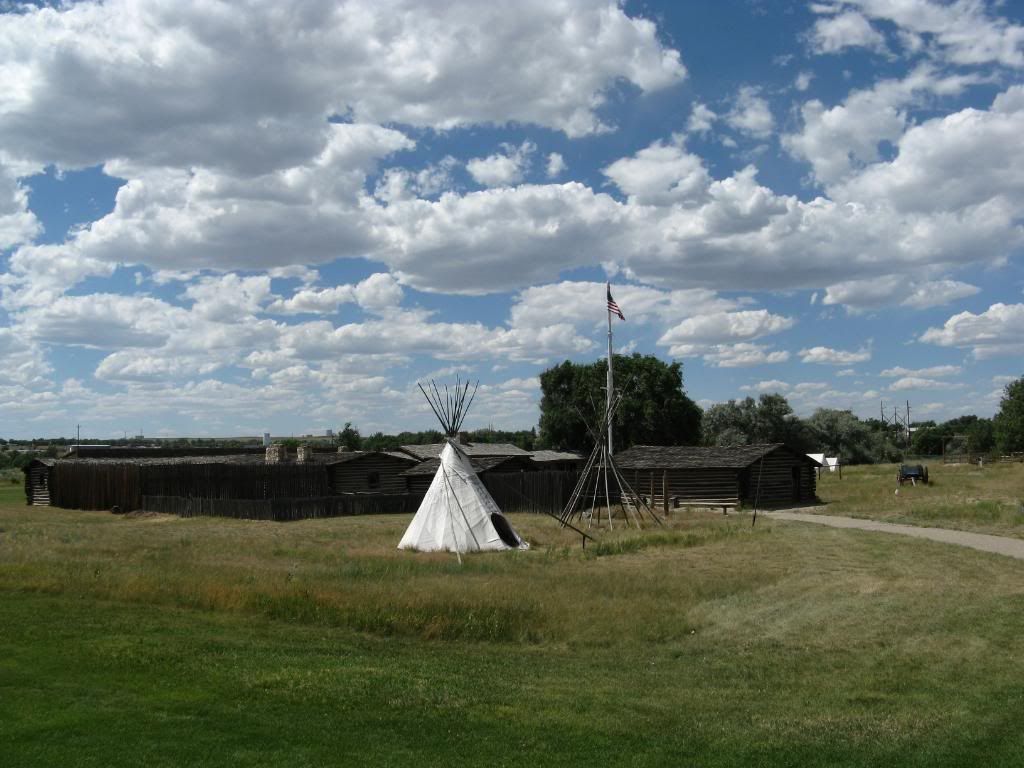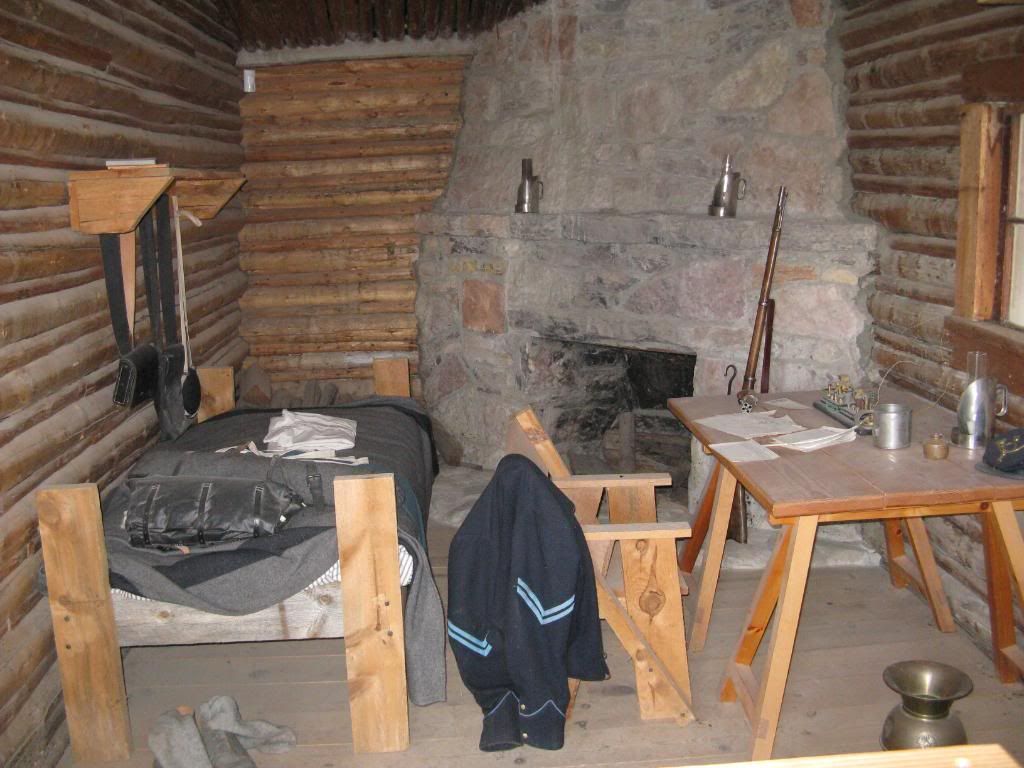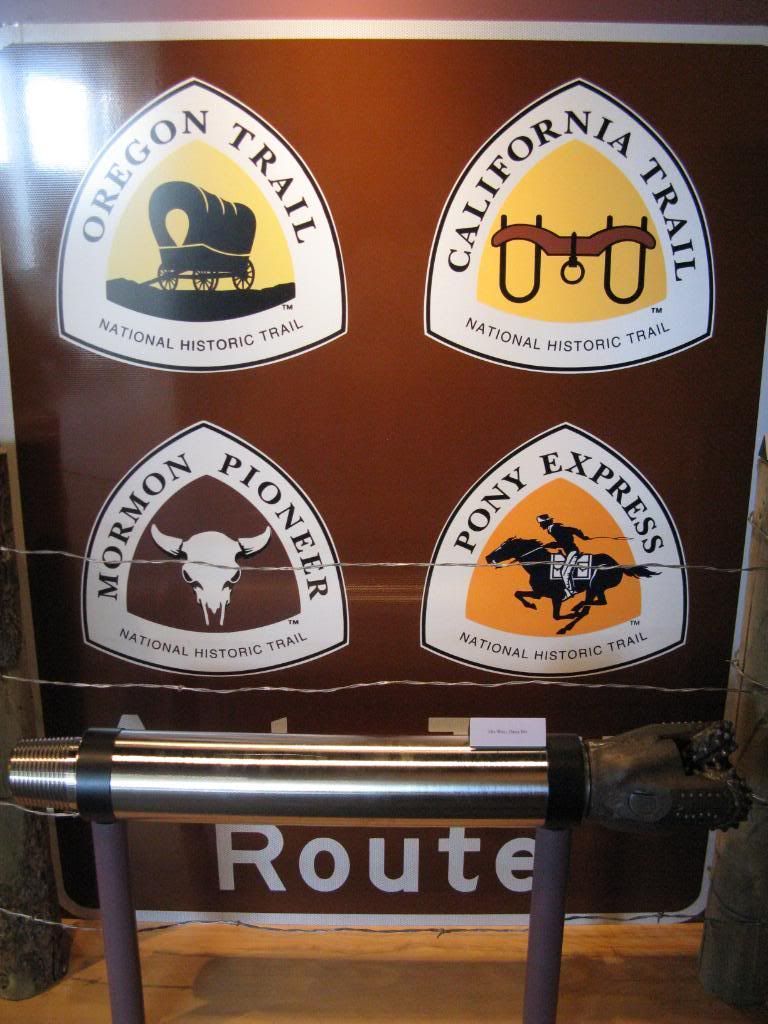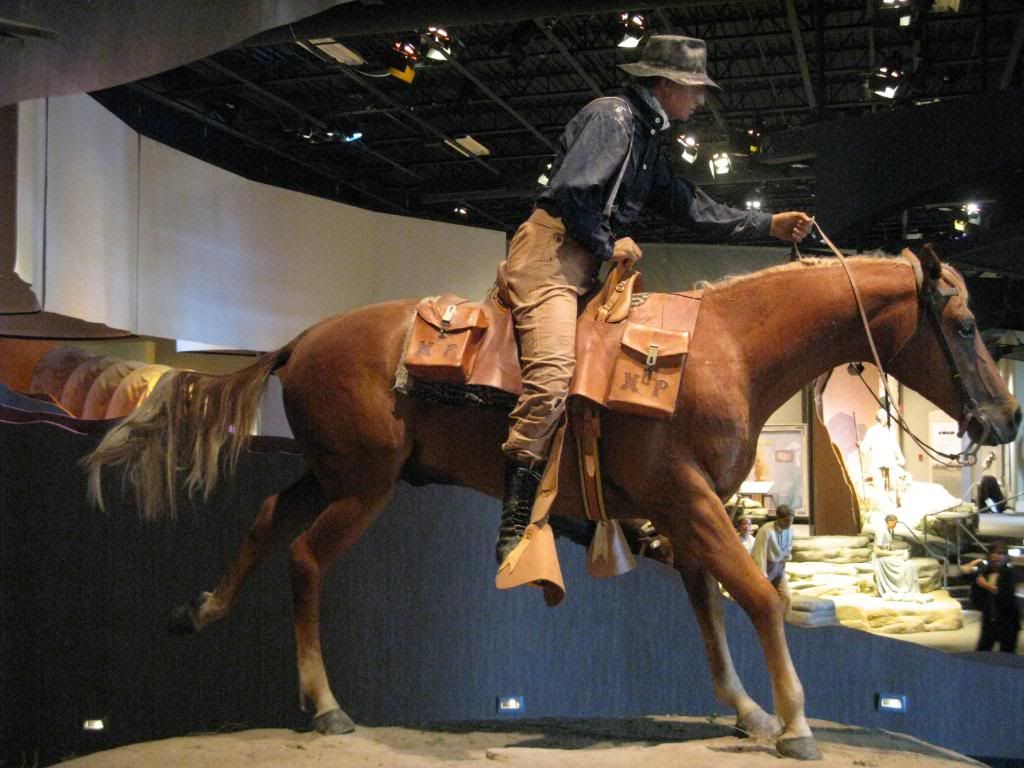 I knew that there were a number of promising museums and at least one good joint to eat at down in Casper. Wyatt and I decided that we did not feel like riding between Kaycee and Casper and if we stayed down on Casper over-night we would have more time to check some interesting places, have a good meal and be about 60 miles closer to home. Now, if you ever run into Wyatt don't tell him that he is savvy with technology, specifically with an iPhone. Wyatt received a number of MVP awards on our trip when we needed some information! He will laugh and probably say, "No I'm not!" and laugh again!
We bid farewell to Kaycee and left on Interstate 25. We also had a loose appointment with the Harley dealer down in Casper so that would be our first stop. As we were chugging along we came upon a convoy of "Things"! They looked brand new and the occupants seemed to be enjoying the smooth super-slab and blue sky's just like us! (They were a VW Thing club out of Boise, Idaho-I'm going to have a special post on them!)
By now Wyatt and I were moving with a sense of urgency, one normally associates with making a bathroom break , to Deluxe Harley-Davidson. Wyatt the savvy fella that he is called them while we were in Worland, specifically while I was being accosted by the friendly lady-LOL-and explained the mystery problem to them and they told him that they could probably squeeze him in on Friday. Minutes after passing the Thing convoy we found ourselves circling around in an industrial area of Casper looking for the sacred Bar & Shield...having found it, Wyatt located the service folk and laid out his mystery problem to them. I took the time to buy some more bungee cords-yeah I needed them for all the junk I had bought! And I actually bought a very cool official, H-D blessed dealer t-shirt. Oh, make sure you ask Wyatt where he got his t-shirt! He-He-He!
Thankfully Deluxe H-D had their act together and officially announced that the mystery problem was the IAC valve (Idle/Air/Control) and as an added bonus, Wyatt's stead was pronounced healthy enough to make it back to the Eastern Seaboard! With that out of the way we set out to find a place to eat. We found some 1950's themed joint and settled in for lunch. Sitting in the big red Barka-lounger-grade seat I started to get the, I'm-ready-to-get-home-lay-down-some-serious-miles mindset; tomorrow Wyatt and I would be making the three day ride back to Pencil-Tucky. From the dinner we scooted over to the Wal-Mart and did a resupply on snacks and water. The next stop would be the Fort Caspar Museum. The Fort Caspar Museum turned out to be a real gem-you will see a post later on in the future about our visit there. With the day winding down and the western skies beginning to take on their special qualities, we boogied over to the other end of town to the Trails Museum-the museum was only going to be open for another 20 minutes or so, so they let us in gratis! Another gem that will have a post dedicated to it! After being shooed out of the museum we went down to our motel for the night, unloaded our gear and vegged out until dinner time. If you ever find yourself in Casper, Wyoming, do yourself a favor and eat at Poorboys Steakhouse!
I ate there last year after getting a tip from a clerk down in Guernsey, Wyoming-this was our best meal by far! I even ran into some guy who claimed to have bought a tape from Chris LeDoux when he was still rodeoing!
Wyatt and I ate like kings! We slept like kings in our motel and were ready to get our knees in the breeze for home!