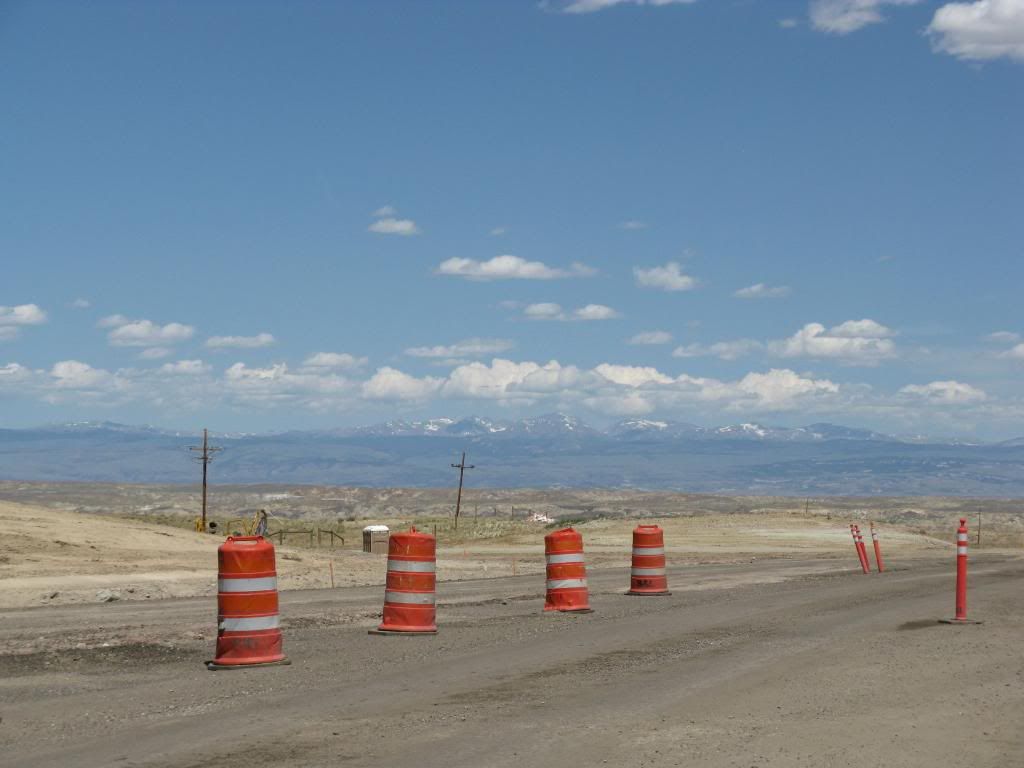 Bighorns: looking east across the basin.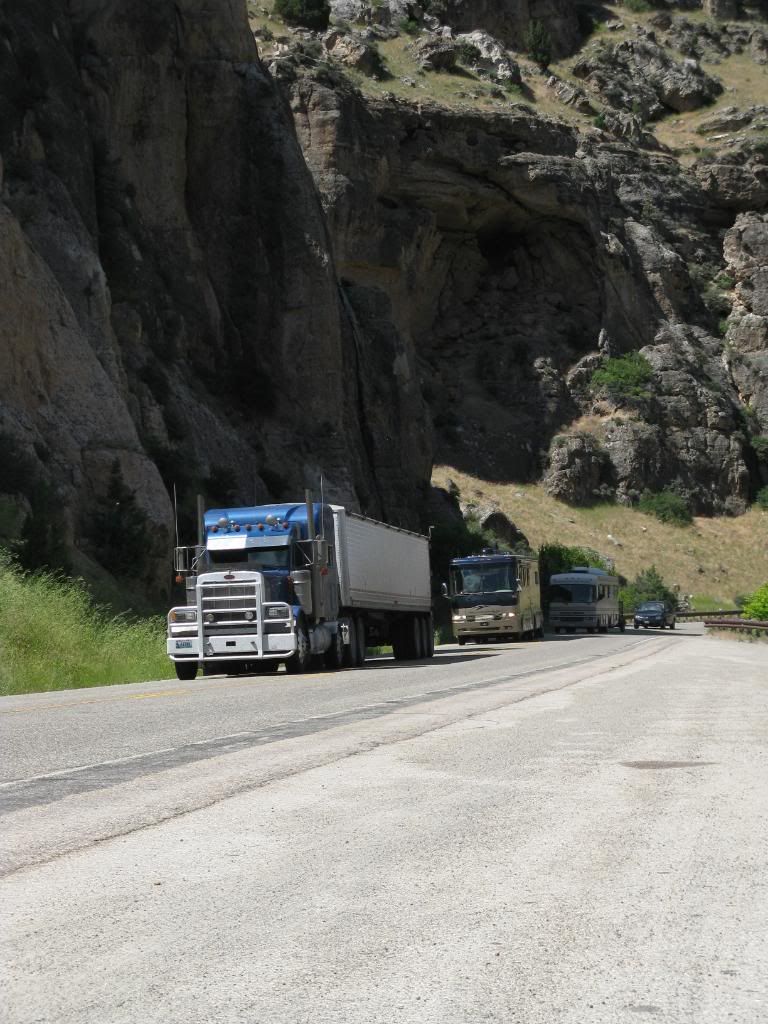 Steep grades and tall stone walls in the Bighorns.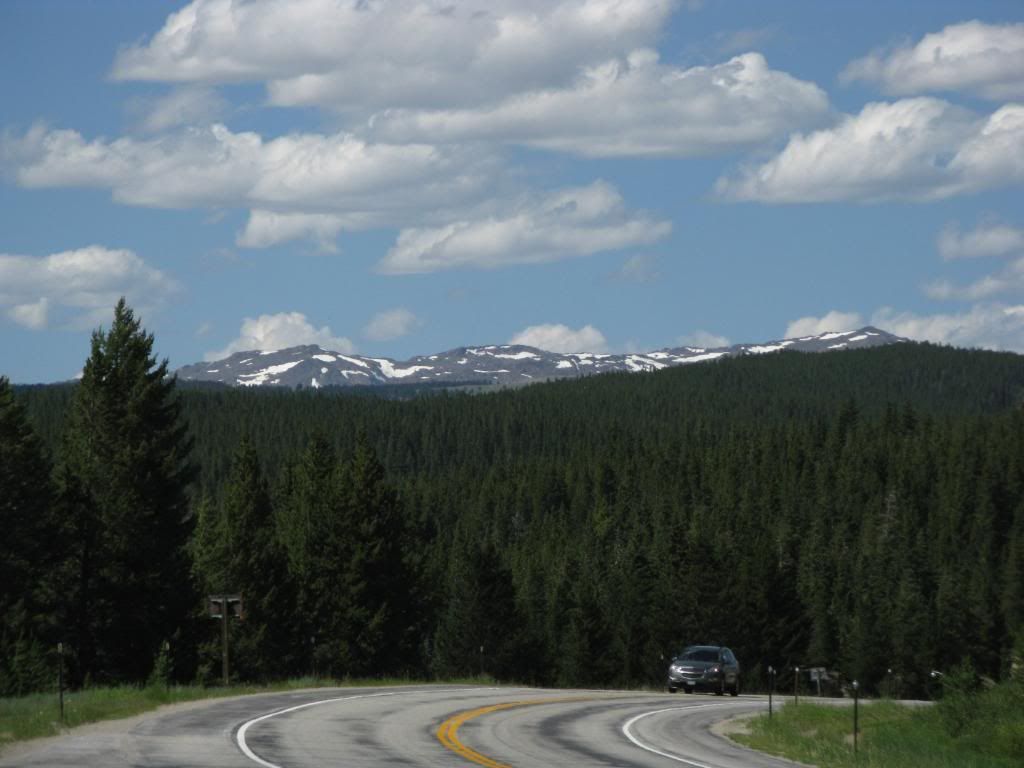 Snow in July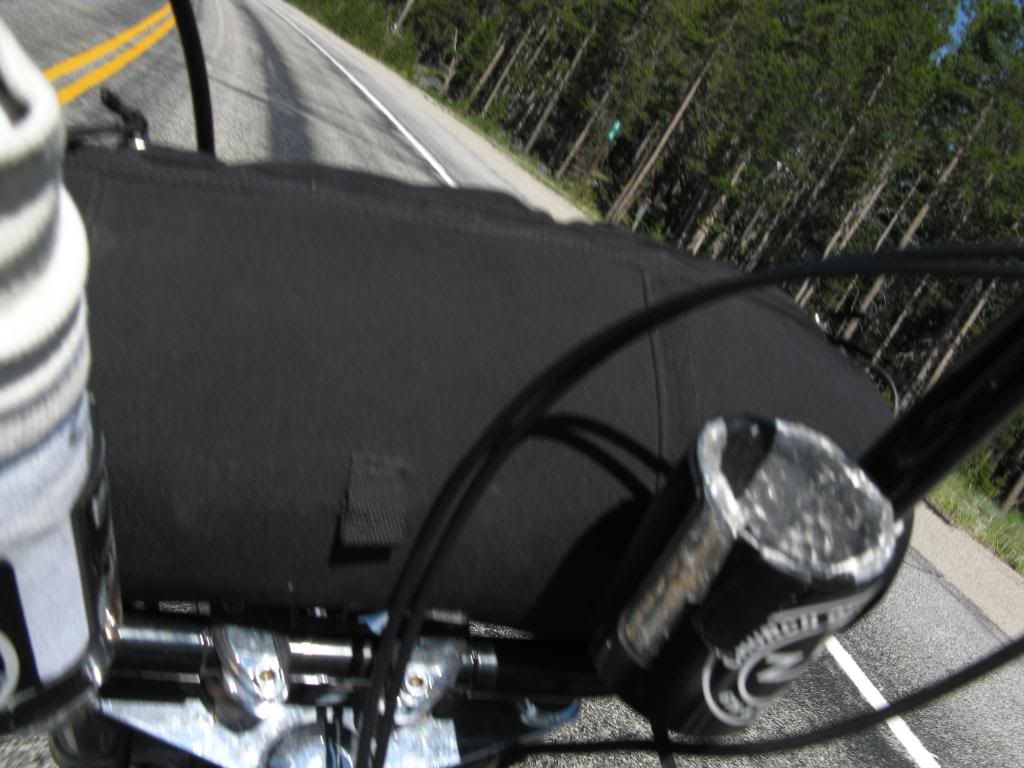 Nice curves!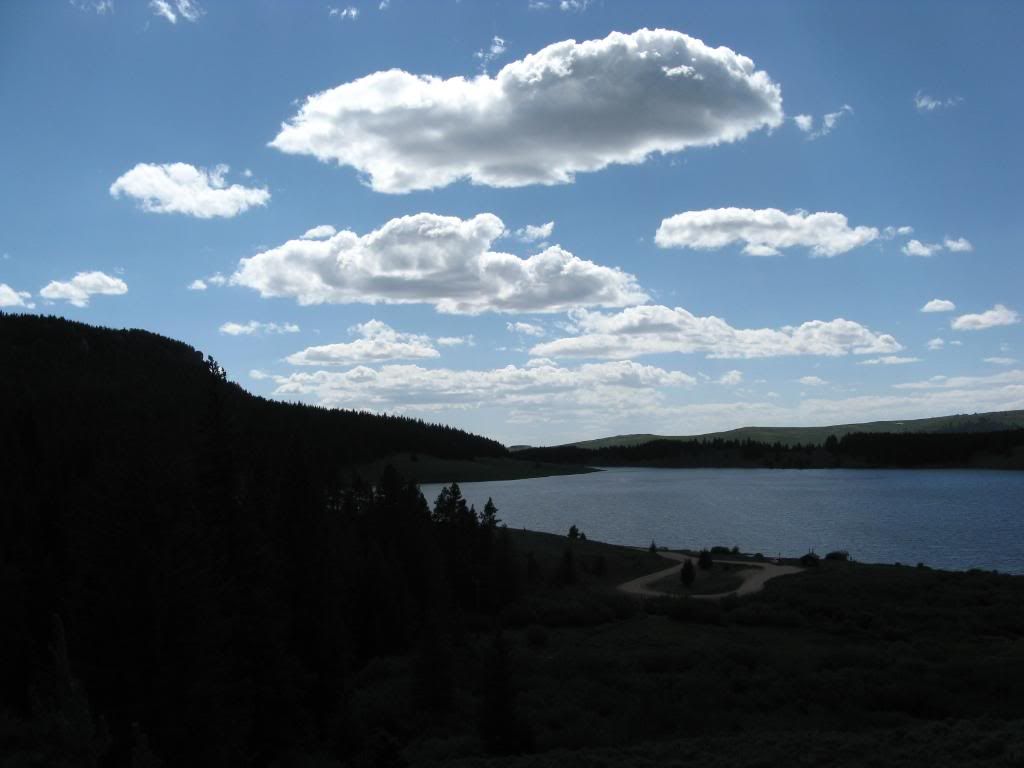 Meadowlark Lake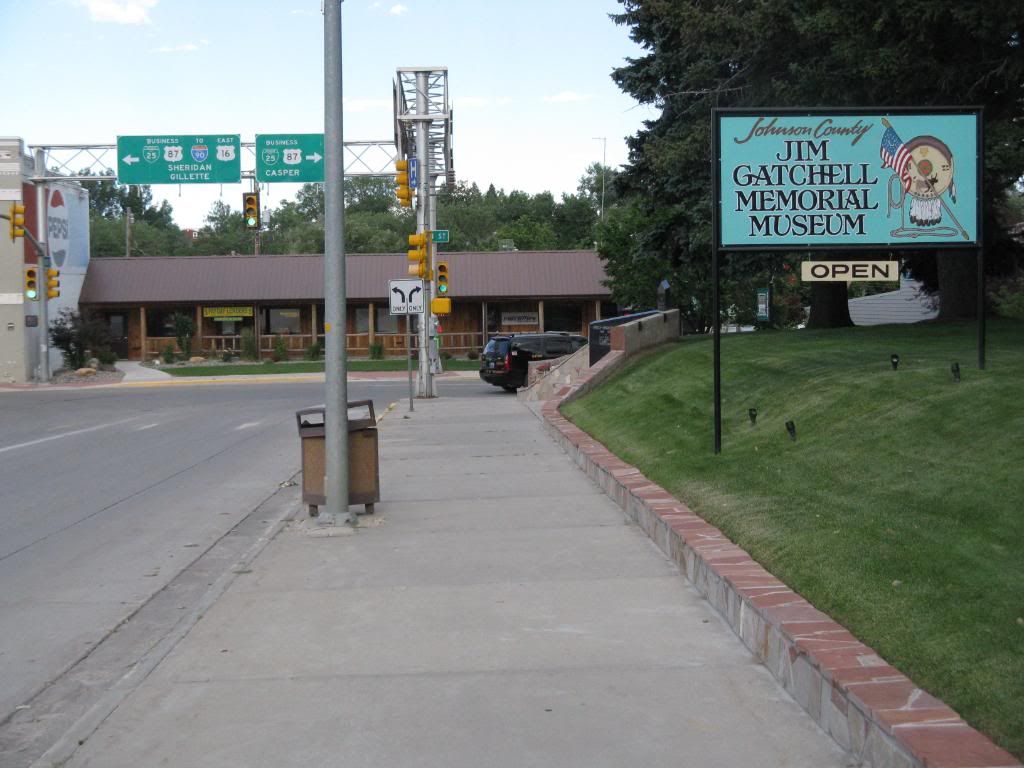 Buffalo, Wyoming- look closely and you'll see a state trooper's suv turning right...
Wyatt and I made the easy, flat ride down to Worland from Greybull. We stopped for gas in Worland which turned into an interesting event...Wyatt's 'mystery' problem reared its ugly head in its loud and obnoxious way thus getting the attention of a local lady who was enthralled with motorcycles especially with mine. She was very nice but was very outspoken but in a friendly kind of way; she proclaimed to everybody inside the gas station that "...these guys are real..." not sure what she meant by that but she smiled and I got a free coffee...Wyatt and I were now headed east on US16 into the Bighorns. The highway was a dirt way but I used it as an opportunity to snap some pictures of the basin with the Bighorn Mountains in the background. Once they let traffic moving we navigated our bikes like bull-fighters dealing with mean 2000 lbs bovines; finesse! The ride through the Bighorns is great! I rode the same way from the east last year and I do believe that I like riding west to east better! Great sweeping roads gigantic rock formations neck breaking turns...just sweet! We rode through at our own pace-just enjoying the sunshine and smooth roads! Eventually we descended into the town of Buffalo-I stayed here last year an failed to stop at the Jim Gatchell Museum-boy what a mistake that was! This year I was not going to repeat that mistake! We turned right into a side street and dismounted our steads. The museum was excellent and contained a lot of cool historical artifacts, even some from Tom Horn! I bought a ton of souvenirs! They do not allow photography inside which was a REAL bummer! I went outside to try and load my bag while Wyatt decided on gifts for his love ones. While I was fiddle-farting around with my gear I notice a black and gold Wyoming Highway Patrol car drive past, slowly-it looked familiar...could it be? No! It could not be the same trooper from yesterday or could it?